Not only has the capital of Malta, Valletta, been a UNESCO World Heritage Site since 1980, but 2018 will see the historical beauty crowned European Capital of Culture; impressive doing for a city that takes about 15 minutes to traverse by foot. Established in the 1500s, the walled city is now somewhat of an open air museum with its winding streets, piazzas, museums and Baroque architecture; contemporary cafés, restaurants and art spaces lend a more modern feel.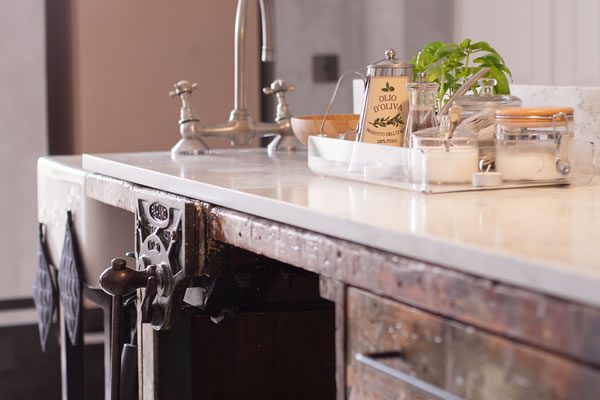 Valletta Vintage — an idea conceived by owner-architect Chris Briffa and his partner in 2012 — is a collection of five properties that harness this juxtaposition between old and new; dotted in and around the city each blends traditional aesthetics with top-notch design and furnishings, modern-day commodities, and local artwork.
With a common concept to 'provide a memorable and truly local experience', the studios are located in residential areas, yet close enough to the city's restaurants, shops, museums and beach. GALLERY, LIBRARY and ATELIER can be found on Valletta's main thoroughfare, and offer views of Grand Harbour and Fort St.Elmo from their sun-drenched terraces. Nearby, RETRO PAD takes the 'vintage' up a notch, and if city life really isn't your thing, fifth and final property — HIDEOUT — is a 15-minute ferry ride away in the quiet medieval town of Vittoriosa.