Take out the commercialism, and the festive season — that is right upon us — is a time for togetherness and goodwill; it's a time for family and friendship. It's easy to forgot those who have nothing, but what better time to spare a thought for those for whom even the basic human need of sleep oft-evades them?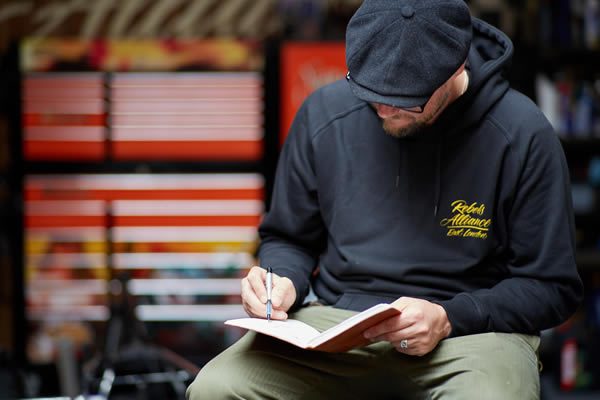 'Across the UK, thousands of people are sleeping rough — but to say sleeping is a falsity. For the homeless people Crisis support, sleep deprivation is a real issue; which is why we wanted to support them in their work.' That's James Cox speaking, the co-founder and CEO of mattress company Simba; who have recently unveiled an arty new campaign to raise a ruck of funds for the homeless charity.
Born from Simba's desire to inject style and personality into the humble mattress, and Crisis's long-standing association with the arts — the charity use art classes as a way to rebuild confidence and reconnect homeless people with wider society — The Simba Art Collective brings together five contemporary artists who have each let loose, using mattress as canvas; each will screen-print a limited edition collection of 20 mattresses and all profits from the sales of 100 mattresses will go to Crisis.
The artists involved include We Heart favourites Camille Walala, Kate Moross, D*Face and Natasha Law, who create a miscellany of styles for the project; along with street artist Freebeez, himself a Crisis member artist. 5% of all mattress sales at simbasleep.com throughout November and December will also go to helping the charity achieve 33,000 meals and companionship provided to 4,500 homeless people over the festive period.
The Simba Art Collective limited edition collection of Simba Hybrid® mattresses are available in two sizes: UK double (£599) and UK king (£699).