Ever leave a city muttering something along the lines of 'unfinished business'? Perhaps there are places you just can't tear yourself away from.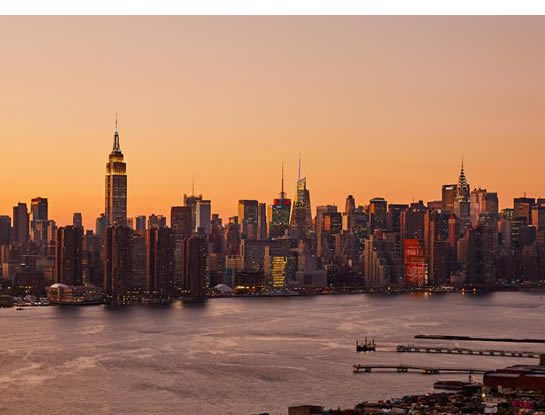 We're always being told to try something new, broaden our horizons — but a crafty new campaign from Flights.com's 'Don't Skip the Trip' campaign is tugging at your heartstrings; coaxing you back to the destinations you can't let go.
Using the places you've been on Facebook to find flights that talk to the habitual nature of your wanderlust, Flights.com's latest social integration is designed for travellers who fall in love hard with the destinations they travel to; and pin points your most-loved places.
Celebrating the liberating feeling that only sticking with what you know can conjure, we've compiled a list of the cities that we just can't leave alone; highlighting a cultural institution in each that draws us back time and time again. For all the talk of brave new frontiers, there are times when nothing can top the familiarity of a city that fits you like a pair of well-worn sneakers.
Here's our most-visited cities, and the reasons we can't help but go back. You can use your Facebook account to return to destinations you can't resist at Flights.com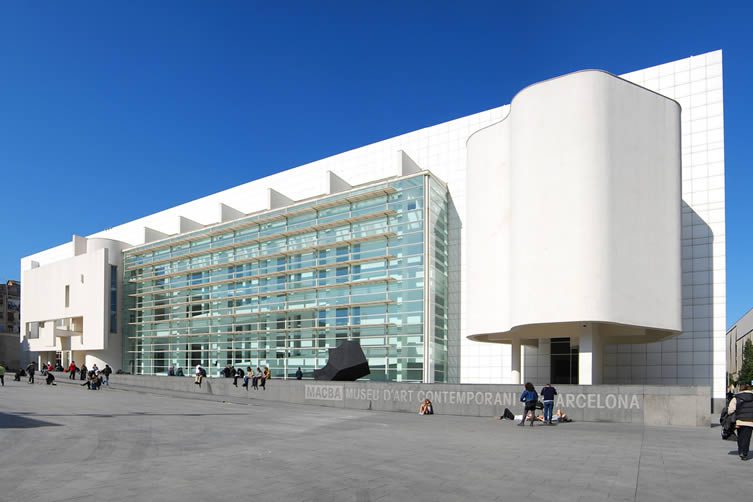 MACBA (Museum of Contemporary Art), Barcelona
Not only is Barcelona's Museum of Contemporary Art (MACBA) an integral part of the city's cultural fabric, it's credited for transforming the immediate surrounding area into a hub of creativity and culture. Located in the El Raval neighbourhood, the museum — which opened its doors 28 November, 1995 — now houses a permanent collection of around 5,000 works over three main galleries. A radiant burst of white among some of Barcelona's oldest streets and buildings, the iconic building is frequently the backdrop to the city's music and arts festivals; curatorial events; and the countless international skaters who've adopted the MACBA as their own.
Why you can't stay away: It's at the beating heart of Barcelona's cultural activity.
Why you have to go back now: Spanish 'food artist' Antoni Miralda is cooking up a storm until 9 April.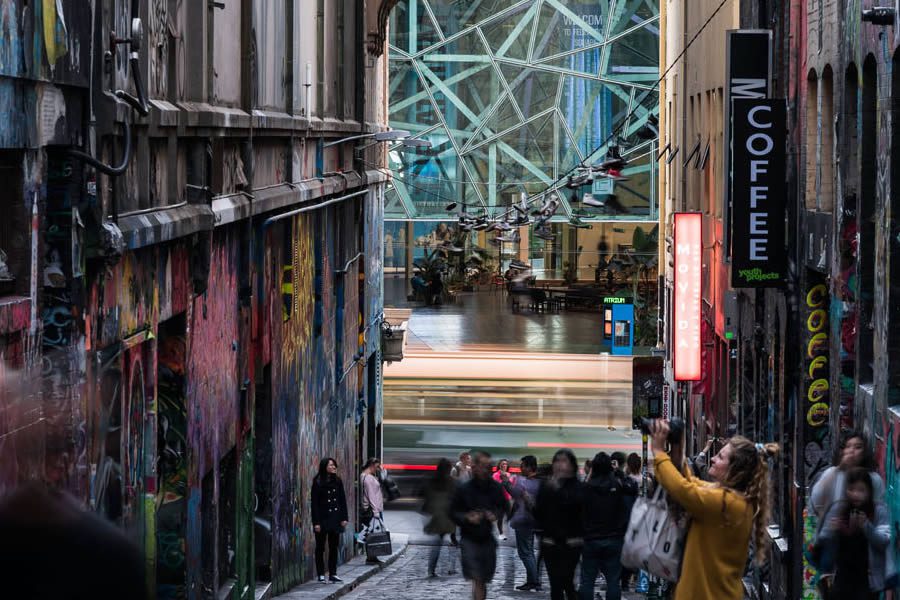 Melbourne's Laneways
It's wouldn't be inaccurate to suggest that one could go to Melbourne and never leave its Laneways, the creative thoroughfares that weave through the city centre's CBD. A cultural institution gentrified in the 1990s, the lanes are now filled with foodie establishments, live music bars, and some of the world's finest street art. Best explored with a flat white bought from a hole-in-the-wall coffeeshop, work your way through Hardware Lane (ignoring the touts as you go); Meyers Place; Tattersalls Lane, with its choice of Chinese restaurants; AC/DC Lane (named in tribute to the Australian greats in 2004); and onto Hosier Lane, where you'll find gawping tourists snapping street artists throwing up their latest works.
Why you can't stay away: Always changing, they are the life and soul of the otherwise staid business district.
Why you have to go back now: A '100% unauthorised' Banksy exhibition is currently in town, which means Melbourne is on high alert for a visit from the man himself; follow local street art blogger Dean Sunshine to keep your finger on the pulse.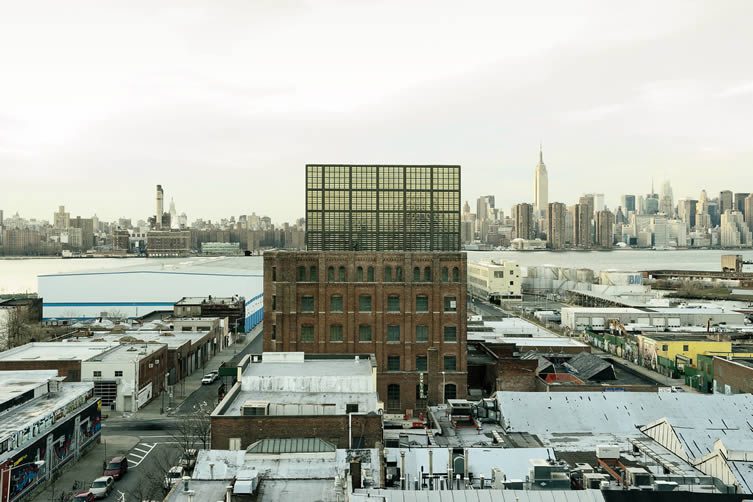 Williamsburg, New York
We know. We know. But what can't you do in the Brooklyn suburb of Williamsburg? The birthplace of the reviled hipster, nomadic creatives continue to be captivated by the jaw-dropping views of Manhattan — best enjoyed from one of the fashionable rooftop terraces or the East River State Park, home of foodie market Smorgasburg — as well as the countless beer halls, BBQ joints, and indie boutiques. Bordering Greenpoint to the north and Bushwick to the east, this neighbourhood is showing no signs of giving up its reputation as one of the world's hippest 'hoods, despite its ongoing gentrification.
Why you can't stay away: You might not want it to, but Williamsburg has it all; culturally-minded travellers just can't stay away.
Why you have to go back now: New hotel The William Vale has opened, offering what could be the best view ever of Manhattan's famous skyline.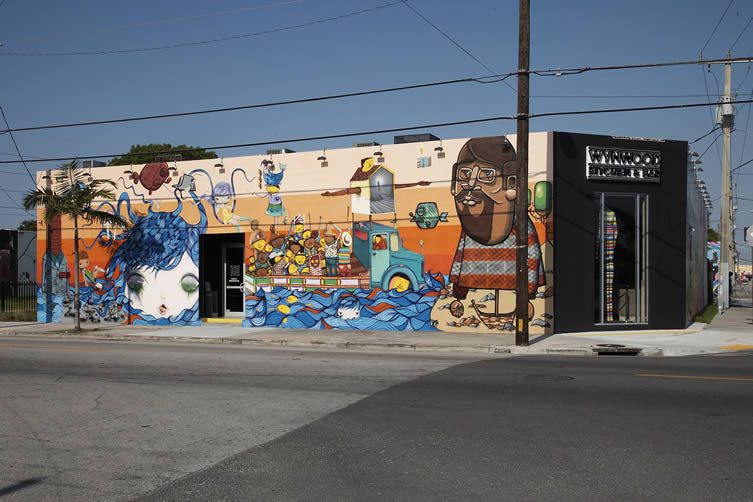 Wynwood Art District, Miami
Still so young (Miami's Wynwood Art District has only been operating legally since 2009), the area — now home to over 70 art galleries, museums, cafes, bars, restaurants and retail stores — has undoubtedly made an enourmous impact over those eight years. A major hub for Art Basel, Wynwood hosts an art walk every second Saturday, giving visitors an insiders insight on the many disused warehouses, expansive streets and hip outlets that international street artists (like Ron English, Shepard Fairey, Kenny Scharf and Aiko) return to time and time again.
Why you can't stay away: It might be a newcomer in its status as a 'cultural institution', but it's already the first port of call for art-obsessed travellers.
Why you have to go back now: It doesn't matter if you were here last week, something will have changed.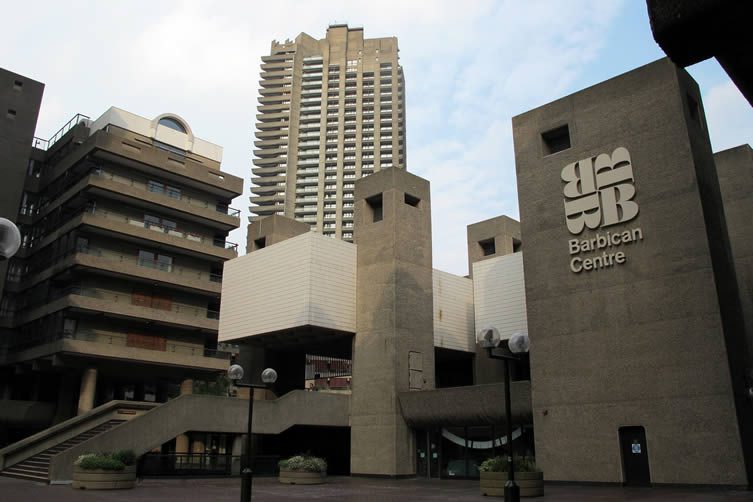 Barbican Centre, London
This Brutalist beauty is a cultural institution of the highest order, a world-class arts centre renowned for continuously pushing the boundaries of dance, film, music, theatre and visual arts. Standing, literally, head and shoulders above London's creative landscape — just a hop, skip and a jump away from the culinary highlights of Farringdon, or contemporary culture of Shoreditch — the Grade II-listed building not only welcomes in excess of 1.8 million visitors each year (all vying to be inspired by the international roll call of artists and performers), it also houses over 4,000 residents in its Barbican Estate, a community bound by privilege and honour.
Why you can't stay away: The Barbican Centre has been welcoming the city's culture vultures since 1982, how could you stay away?
Why you have to go back now: Provocative fashion is celebrated in the uncompromising exhibition, The Vulgar, which is running till 5 February.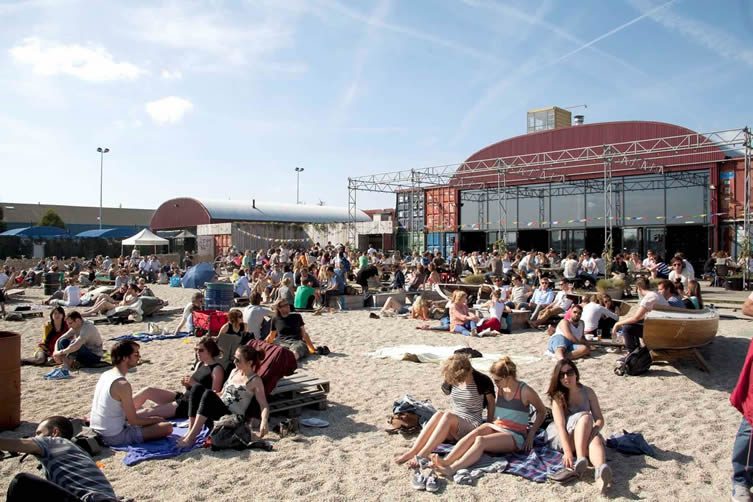 Amsterdam Noord
Enjoying the sort of resurgence that is rapidly shaping it as a newcomer to the Dutch capital's countless cultural institutions, Amsterdam Noord is making its name as the city's creative waterfront district. From the impressive architectural structure that is the EYE Film Museum, to summer hangout NDSM ship wharf, and the new A'DAM Toren — which boasts a hotel; food and drink venues; and a 360-degree observation deck — this is an area that the city's cool cats just can't get enough of. Accessible by a short ferry ride from behind Amsterdam's Centraal station, once a bankrupt shipyard, Amsterdam Noord is now keeping pace with the rest of the city's cultural hotspots.
Why you can't stay away: So up-and-coming, you might not made it here yet, but once you do you'll be hooked.
Why you have to go back now: The newly-opened A'DAM Toren offers the finest viewpoint in Amsterdam.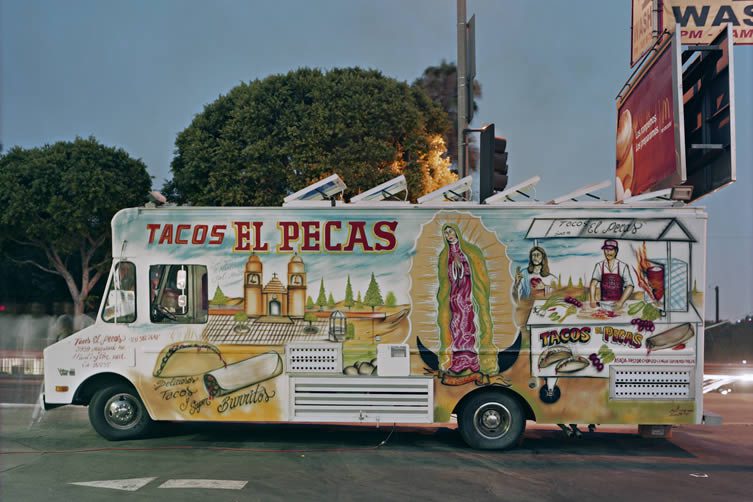 Los Angeles's Taco Trucks
Food trucks have become the next-big-thing the world over, but L.A.'s taco trucks are really where it all started. The 'loncheras' (or stationary food trucks) that populate the city's Latino neighbourhoods have been a part of life since the 1960s; anyone who's driven through the City of Angels will have noticed their rare draw. Usually operating from low- to moderate-income areas, they are an irreplaceable part of Los Angeles's cultural fabric; a unique constituent of the city's inimitable aesthetic.
Why you can't stay away: Who could resist those meticulously-painted taco trucks?
Why you have to go back now: The hipster 'Twitter trucks' have waded in on the loncheras's game over recent years, it's time to give back to the scene's original heroes.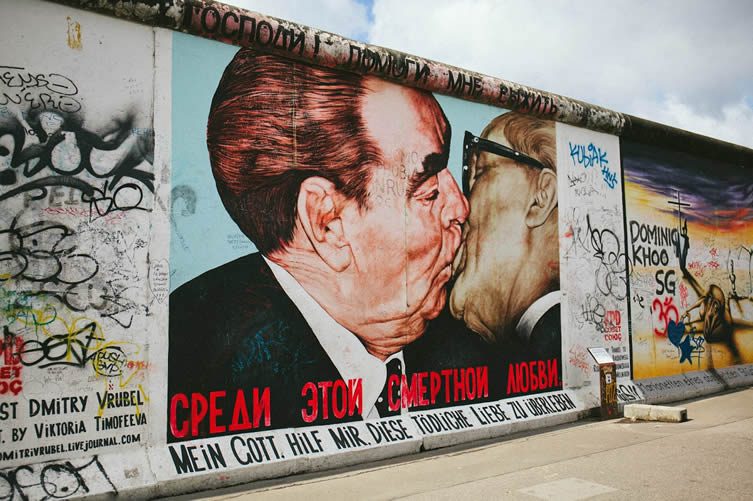 East Side Gallery, Berlin
Spanning just over 1.3 kilometeres, Berlin's East Side Gallery is an international memorial for freedom; the longest-lasting, and largest open-air gallery in the world. It is also the longest remaining stretch of the Berlin Wall. A must-see for all who harbour an interest in history and the arts, the gallery consists of over 105 regularly-changing paintings from international artists; documenting the hopes for a better future. Located on the edge of two of the city's most happening neighbourhoods — Friedrichshain and Kreuzberg — as well as the Spree, and its reggae 'beach' bars, the East Side Gallery is an ideal starting point for any cultural misadventure in the world's most creative city.
Why you can't stay away: A starting point for the city's inimitable culture, there are few places left that can connect you so firmly with Berlin's storied past.
Why you have to go back now: See above.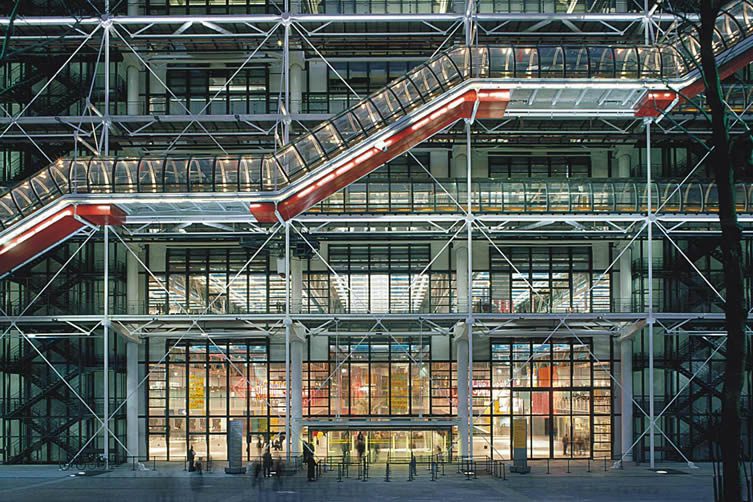 Centre Georges Pompidou, Paris
As one of the most popular cultural venues in the world, and one France's most visited monuments, The Centre Pompidou — whose inside-out building was designed by Richard Rogers, Renzo Piano, and Gianfranco Franchini; after the three won a competition judge by revered architects that included Oscar Niemeyer — is the home of the Bibliothèque publique d'information (Public Information Library), a vast public library, and the Musée National d'Art Moderne and IRCAM.
The area directly in front of the museum — Place Georges Pompidou — is a a Mecca for street performers, skaters, and cultural events, whilst the main attractions for the millions who've passed through its famed doors are the several major exhibitions on show each year; the most notable one being the 2013 retrospective Dalí, which attracted a total of 790,000 visitors.
Why you can't stay away: That exterior.
Why you have to go back now: The René Magritte exhibition, that runs till 23 January, promises to show an entirely new side to the revered Belgian surrealist .