The exhilarating breeze of summer is fast approaching, bringing with it pleasant weather, a burst of vibrant colours and the sweet melodies of nature. It's the perfect time to embrace the great outdoors and embark on an unforgettable hiking escapade.
Now, picture this: you're in Spain, where spring has transformed the landscape into a breathtaking masterpiece. And right now, the weather is pleasantly warm, without the scorching temperatures of summer; making these moments the ideal conditions for an unforgettable hiking experience.
With over 100 national and natural parks scattered across this wondrous country, there's so much more than the famous Camino de Santiago with its ancient pilgrim routes, but how do you decide which ones are a hiker's paradise? Fear not, my fellow explorers, for the research on the country's best hiking trails has been done for you.
By diving into the wealth of knowledge from Google Maps and AllTrails, Spain-Holiday have uncovered the crème de la crème of Spain's natural parks for hiking; from the most famous hikes and best trails to some of the most picturesque mountain ranges in mainland Spain.
So, are you thinking about travelling to Spain, and are ready to embark on a journey through its awe-inspiring landscapes? It's time to seek out those trusty hiking boots, because we're about to unveil the hidden gems that await…
The Very Best National and Natural Parks for Hiking in Spain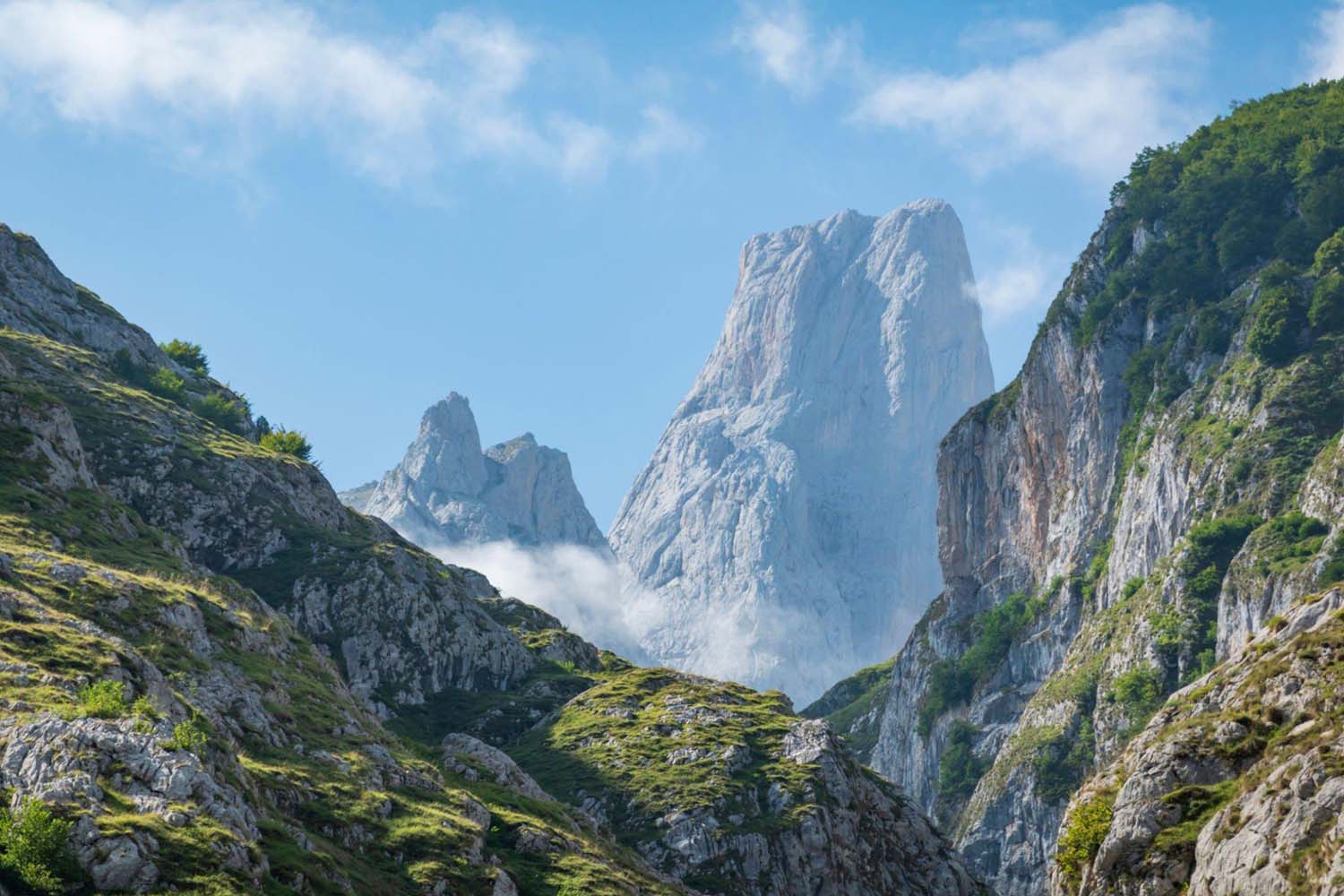 Asturias: Picos de Europa
Brace yourselves for a true hiker's haven: Picos de Europa National Park in Asturias, Spain. This incredible park has been crowned as the ultimate hiking destination in the entire country. Get ready to be blown away!
Spanning across three provinces in the northern region of Spain, Picos de Europa National Park holds a special place in the hearts of nature lovers. It's not just any park; it's one of the oldest and most renowned nature reserves in the entire country.
Imagine this: a whopping 156 hiking trails crisscrossing this vast park, offering you an opportunity to uncover the diverse and mesmerising landscapes of Picos de Europa.
From the famous Covadonga glacial lakes to the revered Real Sitio de Covadonga, a pilgrimage site, you'll be spellbound by the natural wonders that await you. But wait, there's more!
Every single hiking route within the park boasts its own charm, leading you through awe-inspiring scenery that will leave you breathless. Picture cascading waterfalls, majestic gorges, and enchanting natural viewpoints along the entire trail of your journey. Are you feeling the pull of adventure yet?
And here's a cherry on top: Picos de Europa National Park is easily accessible by train from Madrid, making it a dream come true for both local and international adventurers.
So, lace up your hiking boots, pack your sense of wonder, and get ready to immerse yourself in the beauty of Picos de Europa. Your hiking trail paradise awaits!
Recommended hikes:
— Los Lagos Itinerario Largo (5.5 km)
— The Cares Trail or Garganta Divina (21.4 km)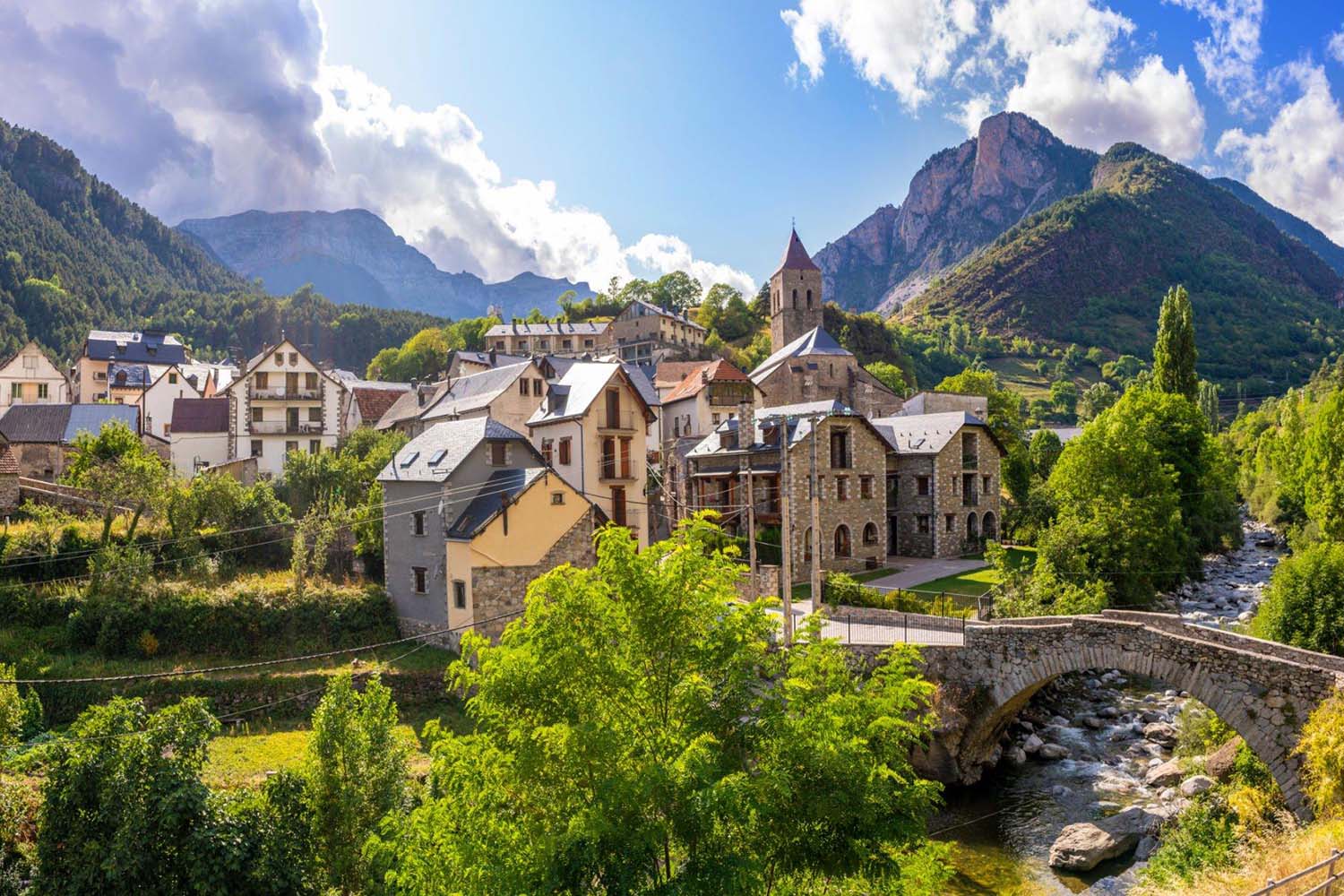 Aragon: Ordesa y Monte Perdido
Situated in the Pyrenees in northern Spain, Ordesa y Monte Perdido National Park holds a special place as one of Europe's earliest protected natural areas. It proudly claims the title of Spain's most beloved national park, boasting an impressive rating of 4.9 out of 5 stars.
And why is it so highly regarded, you ask? Well, let me paint you a picture.
Steady yourself to be mesmerised by the stunning and diverse landscapes that grace this magnificent park. From breathtaking gorges to magnificent limestone formations and towering peaks, Ordesa y Monte Perdido offers a visual feast for the senses.
Spanning an expansive 15,608 hectares, you'll have the chance to explore enchanting forests, meandering rivers, and even stumble upon hidden castles.
While most visitors flock to the renowned Valle de Ordesa, which is the park's crown jewel, don't be fooled into thinking that's all there is to see. Oh no, this extensive park has plenty of surprises tucked away, just waiting to be discovered.
Venture further, and you'll stumble upon ancient dolmens, quaint hermitages, and remarkable viewpoints that provide the perfect vantage point for birdwatching enthusiasts.
So, whether you choose to wander through the most famous hike in Valle de Ordesa or explore the charming medieval town of Torla nearby, Ordesa y Monte Perdido National Park promises an unforgettable adventure. Get ready to immerse yourself in the wonders of nature, where every step reveals a new treasure.
Recommended hikes:
— Los Sestrales – Sercué – Ermita de San Úrbes (6.9 km)
— Senda de los Cazadores (19.2 km)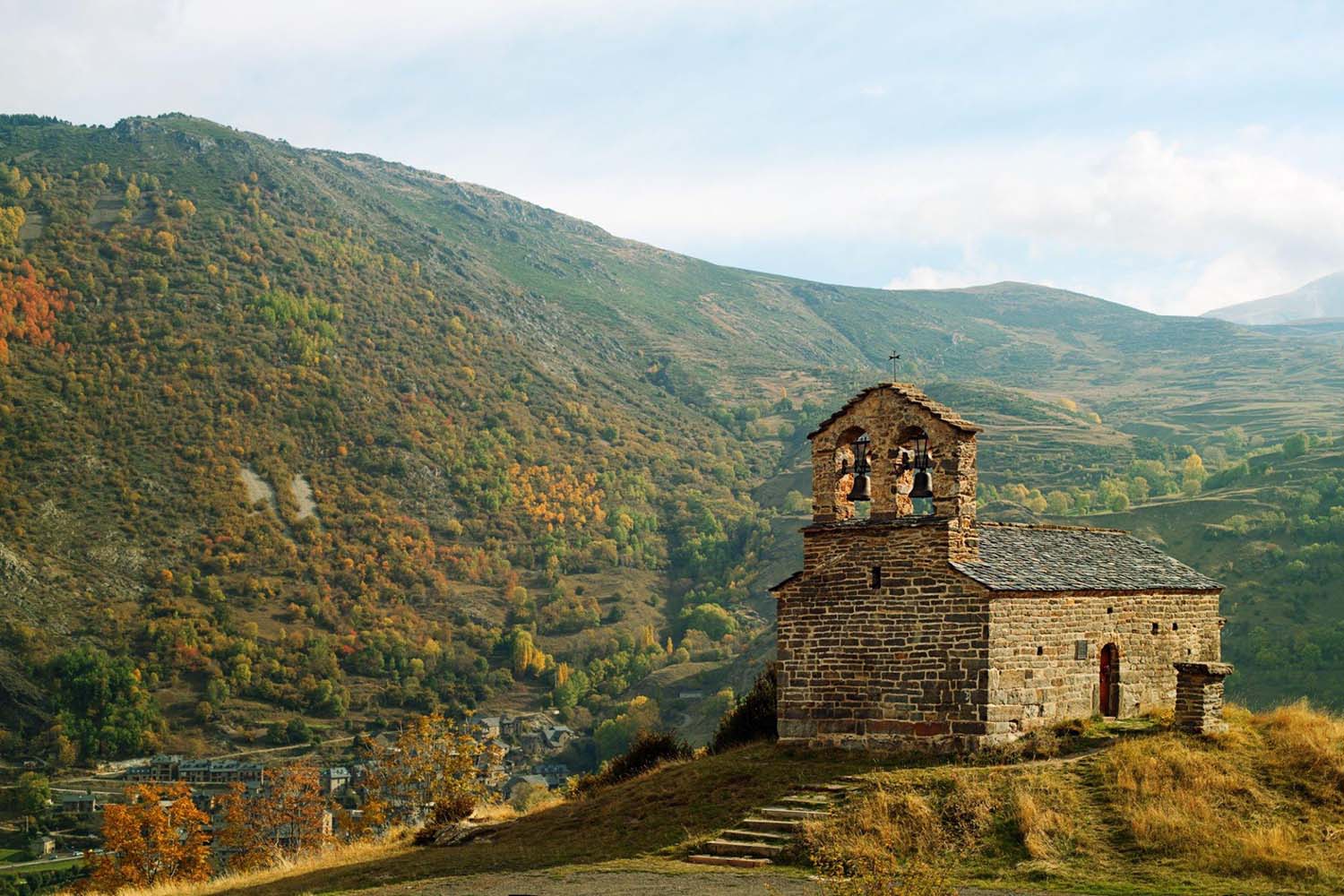 Catalonia: Aigüestortes i Estany de Sant Maurici
In the heart of Catalonia you can find the captivating Aigüestortes i Estany de Sant Maurici National Park, a breathtaking natural haven spanning hectares of valleys and mountains.
What sets this park apart are its magnificent collection of over 200 lakes and rivers, forming the focal point for most hiking routes. Among these natural gifts that keep on giving, the iconic Sant Maurici lake takes centre stage, nestled amidst soaring peaks and a picturesque pine forest. However, don't be mistaken—each hiking trail within the park holds its own allure.
Every twist and turn unveils a mesmerising landscape that will leave you in awe. From sweeping mountain vistas to awe-inspiring waterfalls, Aigüestortes i Estany de Sant Maurici offers a bounty of breathtaking scenes at every corner.
Get ready to immerse yourself in the majesty of Catalonia's Aigüestortes i Estany de Sant Maurici National Park. With every step, you'll uncover the beauty of nature in all its splendid glory.
Recommended hikes:
— Carros de Foc: Josep María Blanc – Ernest Mallafré (8.9 km)
— Sant Maurici Lake Loop (10.3 km)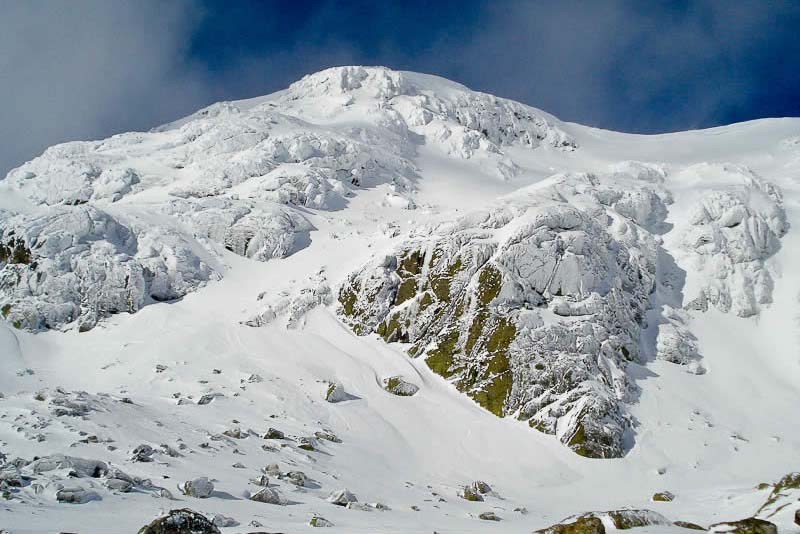 Castilla y Leon: Sierra de Guadarrama
On the natural border, between Castilla y Leon and Madrid lies the captivating Sierra de Guadarrama. Just a short hour's drive from the bustling capital city, you'll find yourself immersed in the embrace of nature's finest creations. Get ready for a breathtaking journey.
Within this enchanting park, a tapestry of natural wonders awaits. From verdant valleys to awe-inspiring mountains and rugged granite formations, the Sierra de Guadarrama boasts a diverse range of landscapes that will leave hikers spellbound.
As you traverse the trails, be prepared to stumble upon hidden monasteries, panoramic viewpoints, and charming medieval villages, each adding their own touch of magic to your adventure.
Immerse yourself in the vast pine forests that blanket the Sierra de Guadarrama, home to an impressive collection of over 200 hiking routes catering to all skill levels. Whether you seek a leisurely stroll through the idyllic Valsaín valley or yearn for a challenging ascent of the park's highest peak, the mighty Peñalara, there's a trail to suit every adventurer's taste.
So, pack your gear and set forth to explore the wonders of the Sierra de Guadarrama. Within its embrace, you'll discover the harmony of nature and the thrill of conquering new heights.
Recommended hikes:
— Circular Laguna Grande de Peñalara (6.3 km)
— Seven Peaks (12.1 km)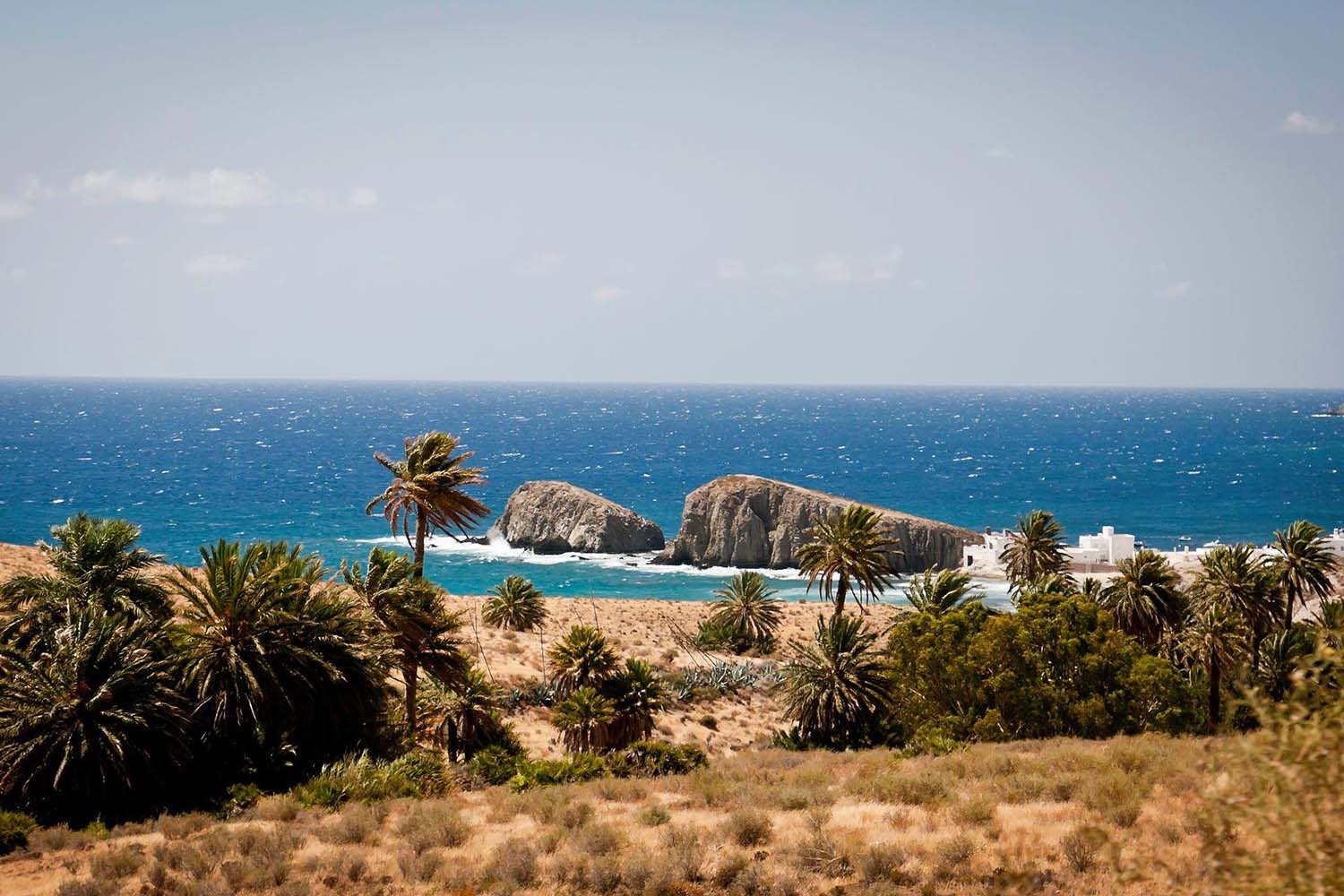 Almeria: Cabo de Gata-Níjar
Cabo de Gata-Nijar Natural Park is renowned for its stunning beaches and pristine, translucent waters. However, this park has a treasure trove of experiences waiting to be discovered.
Get your equipment together and embark on the park's trails to unveil its unique volcanic geology. Alternatively, venture to the coastal salt flats and observe a diverse array of native and migratory bird species.
For an unforgettable day, why not hike from beach to beach? Delight in the hidden gems that remain off-limits to cars, offering secluded pockets of paradise. And when fatigue sets in, fear not! Take a refreshing plunge into the rejuvenating waters of the Mediterranean, recharging your energy in an instant.
Along the coast, charming fishing villages await, offering an ideal respite from potentially dangerous hiking trails. Indulge in delectable local seafood dishes, savouring the flavours of the region while immersing yourself in the coastal ambiance.
Cabo de Gata-Nijar Natural Park beckons you to embark on a journey beyond its mesmerising beaches. Engage with its volcanic wonders, marvel at its avian inhabitants, and relish the delight of hidden shores. Uncover the true essence of this extraordinary park, where every adventure leads to new discoveries.
Recommended hikes:
— Los Genoveses (7.7 km)
— San Pedro – El Plomo – Agua Amarga (11.9 km)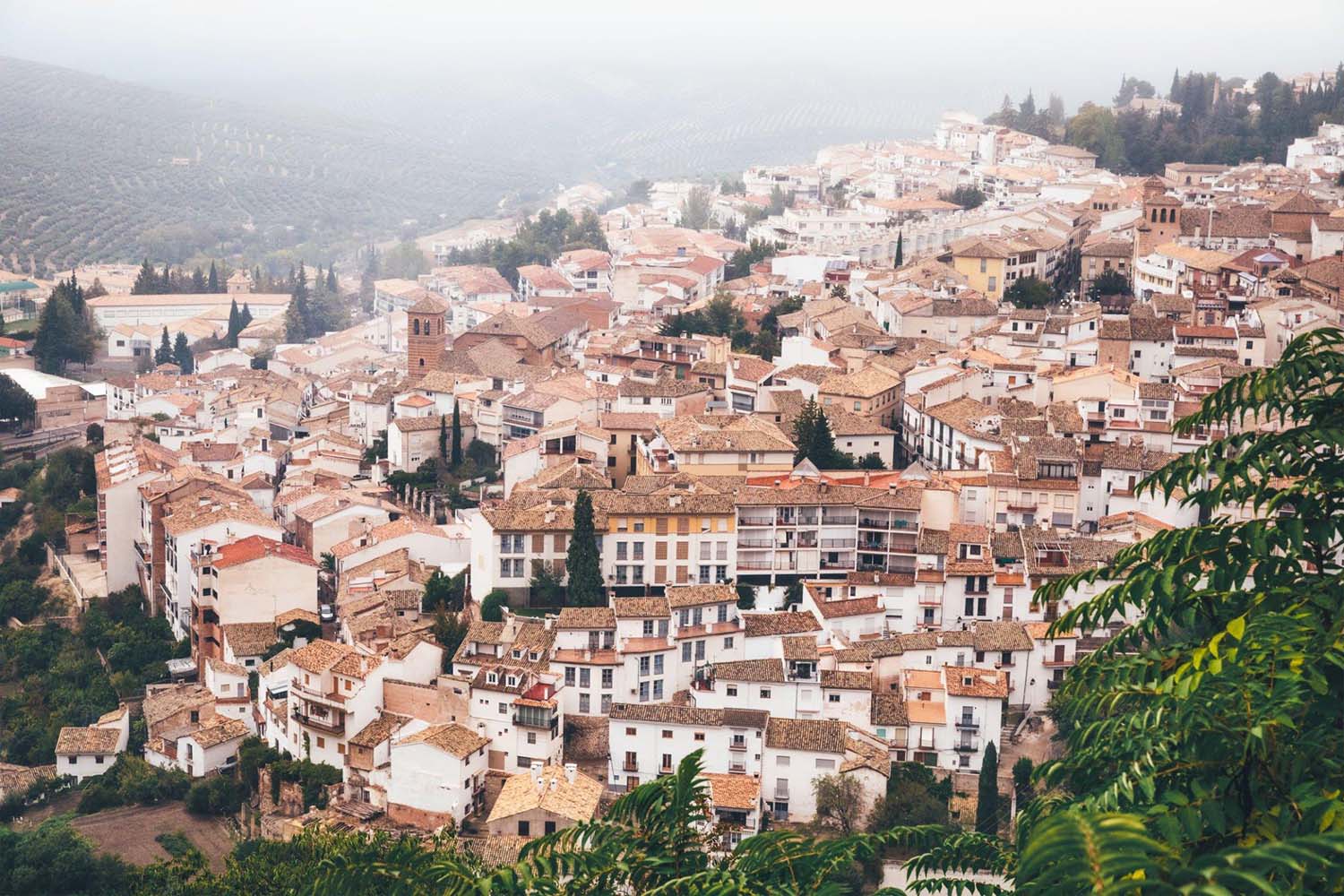 Andalusia: Sierras de Cazorla, Segura y Las Villas
Our journey now takes us all the way down south to the mesmerising Sierras de Cazorla, Segura y Las Villas Natural Park in Andalusia. Get ready to be amazed.
This expansive park holds the title as the largest natural park in Spain, stretching across an impressive 210,123 hectares of enchanting forests, valleys, and mountains just waiting to be explored.
But the true wonders of this remarkable park are its rivers. Within its borders, you'll find the origins of both the Guadalquivir and Segura rivers, two of Andalusia's most significant waterways, alongside numerous smaller rivers that meander through the breathtaking landscape.
Embark on one of the many hiking trails that trace the winding riverbeds, offering a delightful journey through lush vegetation and majestic trees. Alternatively, challenge yourself with a hike to one of the charming mountain villages nestled within the park, such as Segura de la Sierra or Cazorla. These picturesque settlements promise a glimpse into the authentic charm of rural life.
Allow yourself to be captivated by the Sierras de Cazorla, Segura y Las Villas Natural Park as you immerse yourself in its natural wonders. With each step, you'll discover the treasures that grace this extraordinary region, creating memories that will last a lifetime.
Recommended hikes:
— Río Borosa (9.2 km)
— Huelga Utrera – Cueva del Agua – Pontones (12.1 km)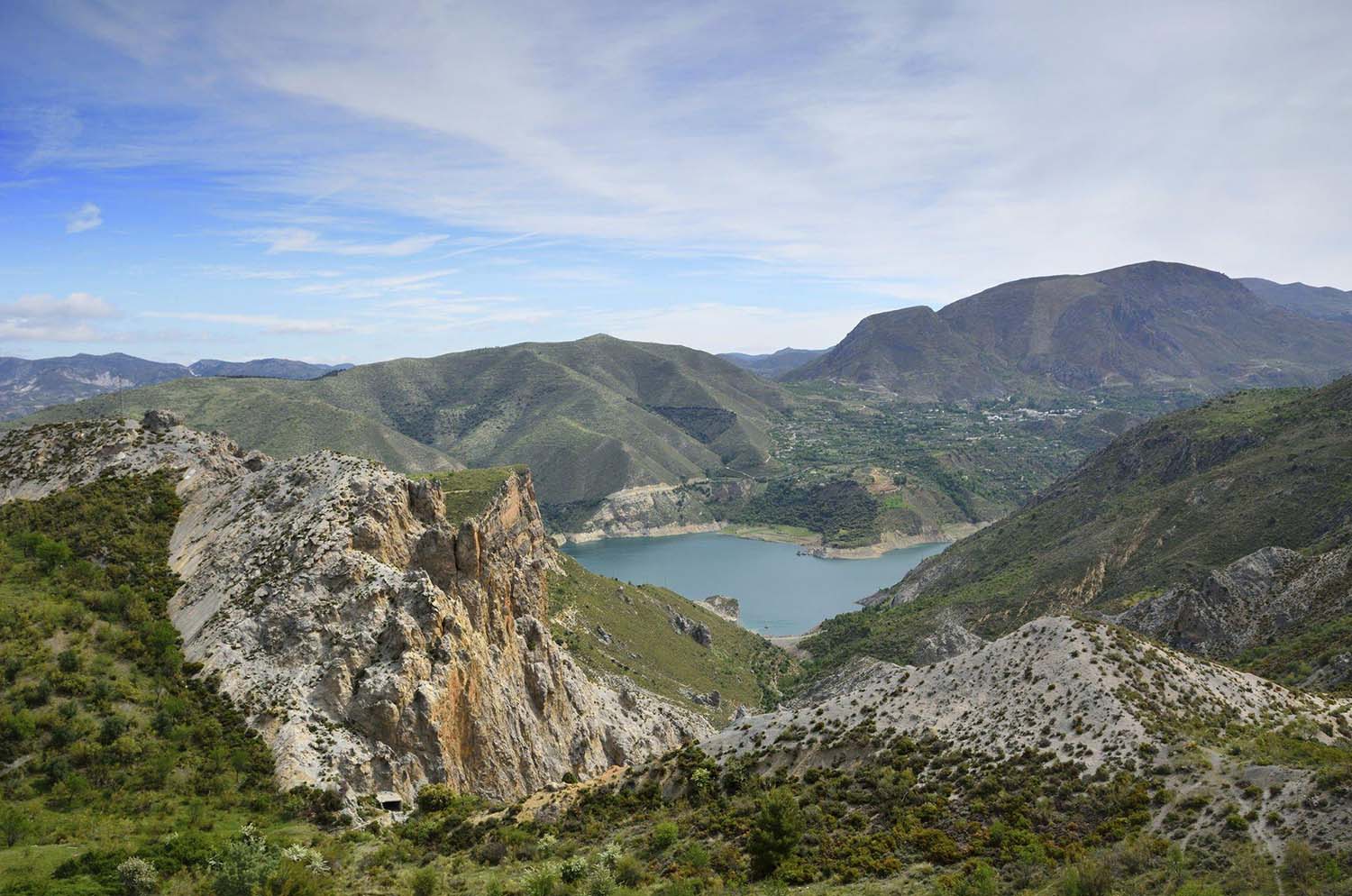 Andalusia: Sierra Nevada
Just a stone's throw away from Granada in southern Spain lies the captivating Sierra Nevada National Park. While it may be renowned for its bustling ski station, attracting throngs of visitors in winter, this absolutely stunning place truly reveals itself as a hiker's paradise throughout the rest of the year.
Spring, in particular, unveils an exceptional time to explore this park, as the local flora bursts into bloom, transforming the landscape into a wonderland of lush greenery. It's quite the visual treat.
The Sierra Nevada holds a plethora of surprises, beckoning you to choose one of the 165 hiking trails that weave through the park. Along your journey, you'll discover cascading waterfalls, serene valleys, bubbling springs, and charming mountain villages waiting to be explored.
Keep your wits about you, as and you might be able to catch a glimpse of mountain goats and other fascinating wildlife that call this park their home.
So, pack your hiking gear and embark on an unforgettable adventure in the Sierra Nevada National Park. Let the beauty of nature unfold before you as you traverse its trails, creating memories that will last a lifetime.
Recommended hikes:
— Sendero del Río Monachil (8 km)
— Vereda de la Estrella (20.9 km)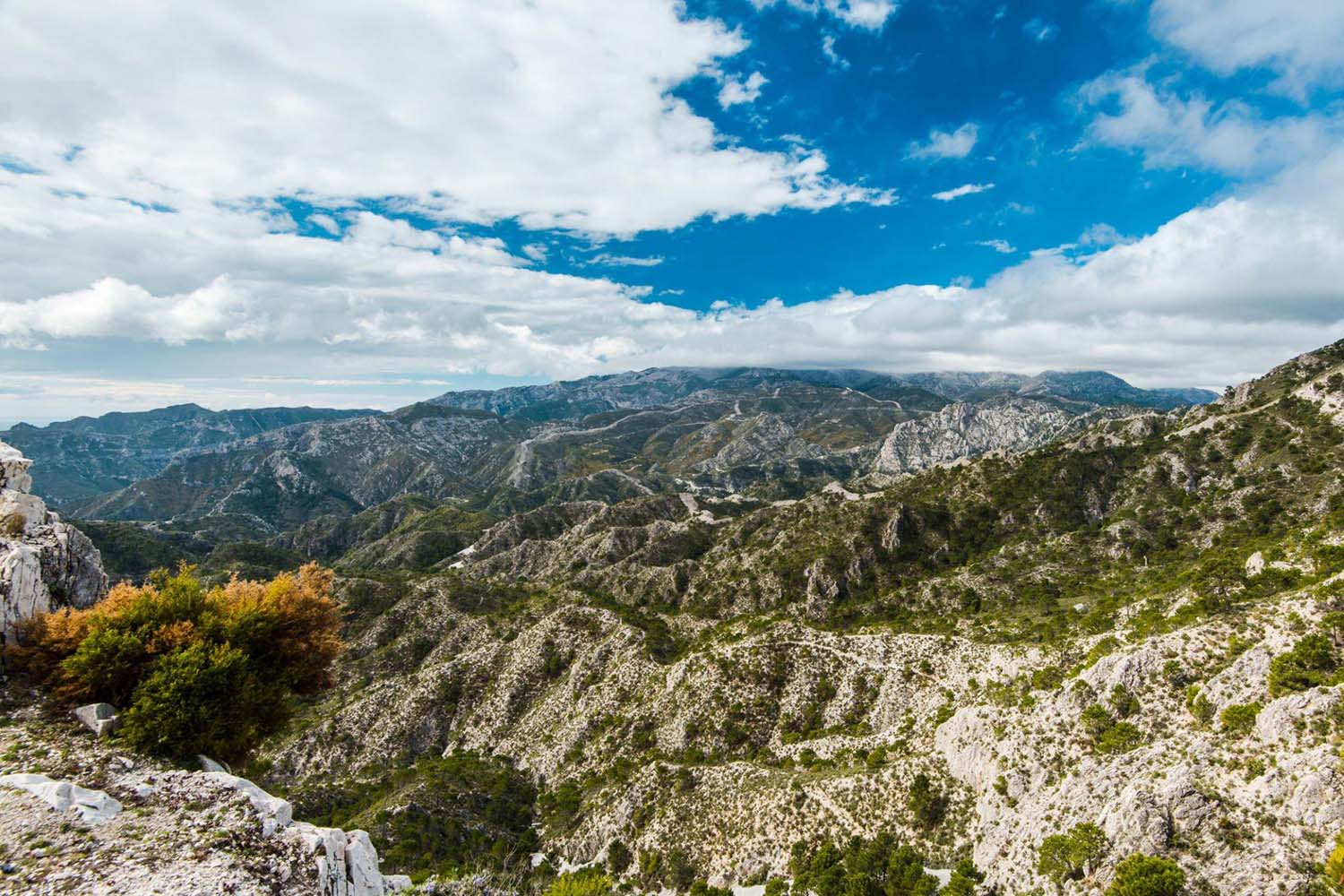 Andalusia: Sierras de Tejeda, Almijara y Alhama
If you're holidaying on the Costa del Sol, a visit to the Sierras de Tejeda, Almijara y Alhama Natural Park is an absolute must for those seeing an incredible adventure. Stretching from Nerja to Granada, this expansive park boasts over 40,000 hectares of magnificent mountains, ravines, and forests awaiting your exploration.
Prepare to be captivated by the park's hiking trail routes, leading you along rivers, into hidden caves, and amidst remarkable karst formations. Along the way, you'll encounter the charming white villages that define the region, offering an opportunity to indulge in locally produced wine and tapas, and take a well-deserved break from your adventure.
Thanks to its privileged location near the Mediterranean, the park rewards you with spectacular views of the Costa del Sol coastline as you traverse its trails. Allow yourself to be immersed in the breathtaking beauty of the natural surroundings while relishing the captivating vistas.
So, while basking in the splendour of the Costa del Sol, be sure to carve out time for a memorable visit to the Sierras de Tejeda, Almijara y Alhama Natural Park. It's an experience that promises to enrich your holiday and leave you with cherished memories.
Recommended hikes:
— Frigiliana – Lecho del Río Higuerón – Mirador Frigiliana (7.7 km)
— Green River Trail or Ruta Río Verde (18.7 km)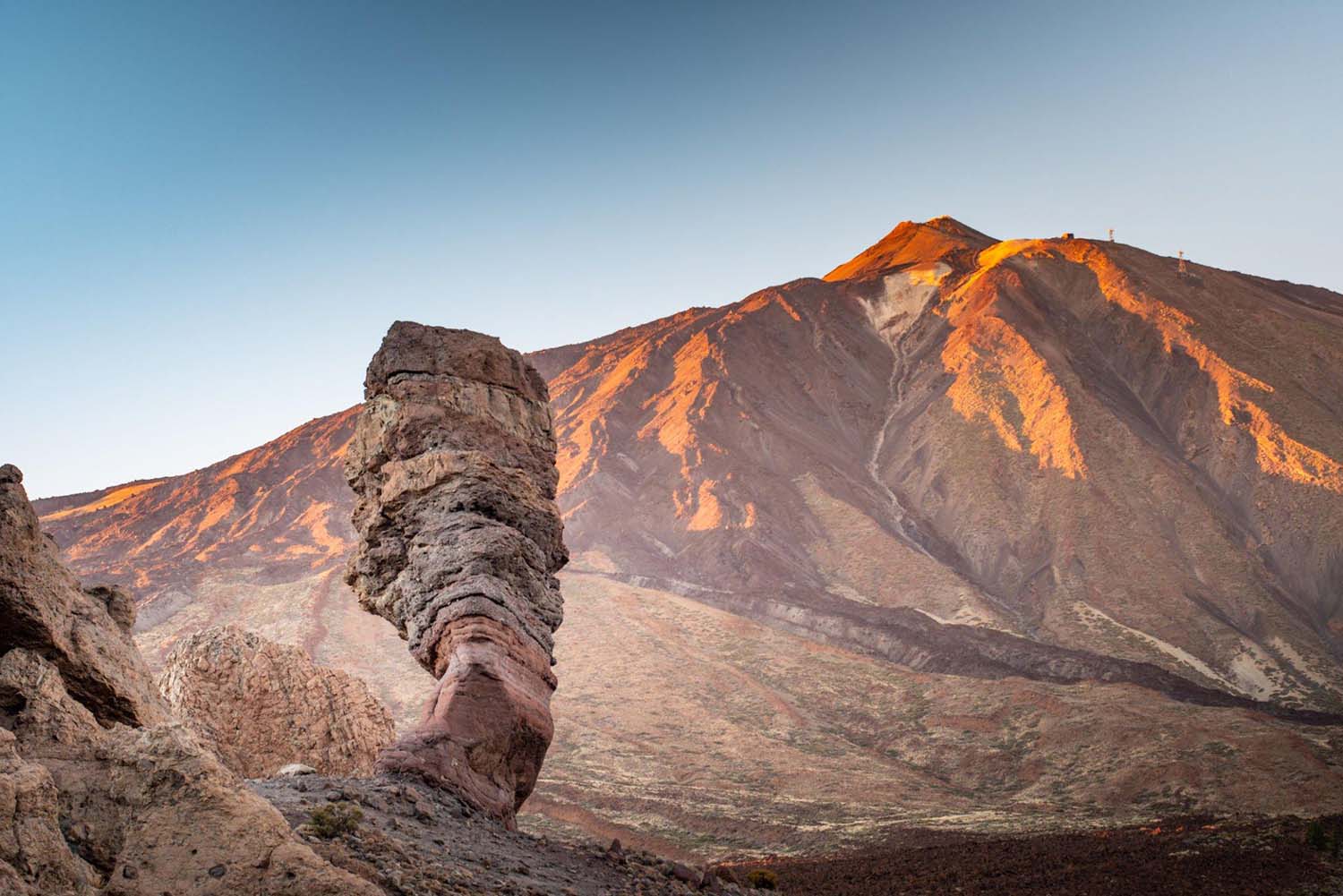 Tenerife, Canary Islands: Teide National Park
In the very centre of Tenerife lies the captivating Teide National Park, centred around the iconic Teide volcano. Get ready for an extraordinary experience that transports you to an otherworldly realm, as if you've landed on the red planet itself.
The volcanic landscape creates a mesmerising sensation, with beautiful rock and lava formations awaiting your discovery as you hike through the park.
Choose one of the hiking routes that takes you to various viewpoints scattered throughout the park, each offering a spectacular vista of the island's breathtaking scenery.
Alternatively, challenge yourself to hike up to the crater of the majestic Teide volcano (please note that this particular route requires a permit, which is relatively easy to acquire). The reward? Unparalleled views, amazing hikes, and a profound sense of accomplishment.
Teide National Park holds another celestial secret—it is Spain's prime destination for stargazing, blessed with clear skies throughout the year. Embark on a guided hiking tour at night to marvel at the glittering expanse of the starry sky.
If you're one who has their head in the clouds, consider a hike to the observatory nestled within the park and delve into the fascinating world of astronomy.
In the Teide National Park you can immerse yourself in the extraordinary volcanic landscape, gaze upon the island's vistas from breathtaking viewpoints, and indulge in the awe-inspiring experience of stargazing. This is a journey that will leave an indelible mark on your soul. Search for villas in Tenerife, book your flights, and immerse yourself in this inimitable landscape.
Recommended hikes:
— Roques de Garcia (3.5 km)
— Montaña Blanca (10.6 km)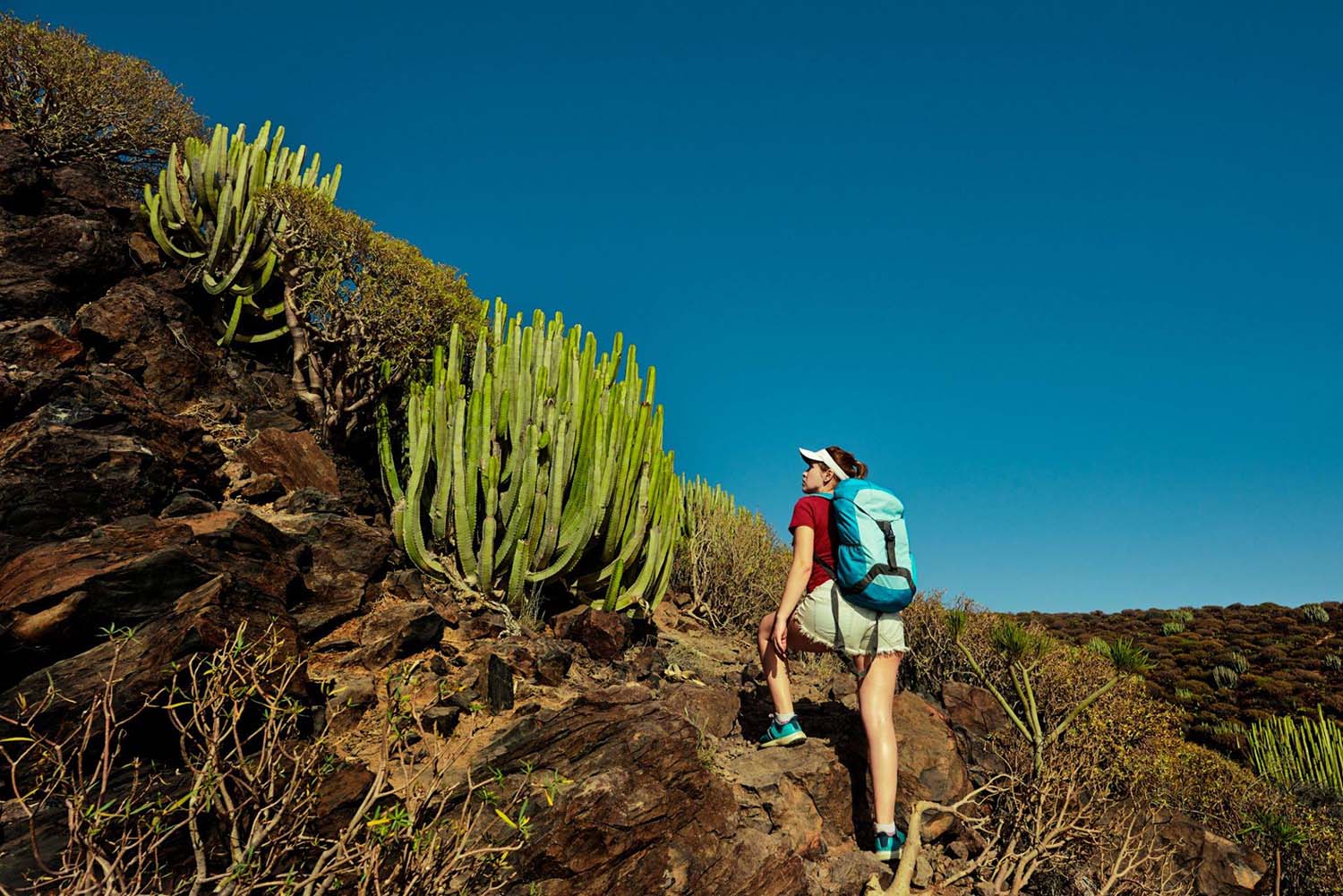 Tenerife, Canary Islands: Corona Forestal
Embark on an enchanting journey through the sprawling Corona Forestal Natural Park in Tenerife, spanning almost 50,000 hectares of lush forests, valleys, and ravines.
This verdant paradise is adorned with extensive pine forests, subtropical laurel forests, and a myriad of native flowering plants, creating a tapestry of vibrant colours and captivating scents.
Your holiday in Tenerife wouldn't be complete without exploring at least one famous trail somewhere in this remarkable park.
Beyond its impressive landscapes, the Corona Forestal Natural Park harbours charming mountain villages and ancient structures crafted by the indigenous population. Let your hike take you on a journey through time as you discover the rich cultural heritage nestled within this natural sanctuary.
For those seeking a touch of adventure, the ravines of the Corona Forestal Natural Park offer an exhilarating opportunity for canyoning excursions and epic hikes. Immerse yourself in the rugged beauty of these dramatic locations, where adrenaline and natural wonder combine.
Unleash your spirit of exploration and venture into the embrace of the Corona Forestal Natural Park. Experience the tranquility of the forests, revel in the charm of mountain villages, and discover the thrill of canyoning.
This is a destination that promises unforgettable memories and a deeper connection with nature.
Recommended hikes:
— Ruta del Agua (1.8 km)
— Los Órganos de la Orotava (8 km)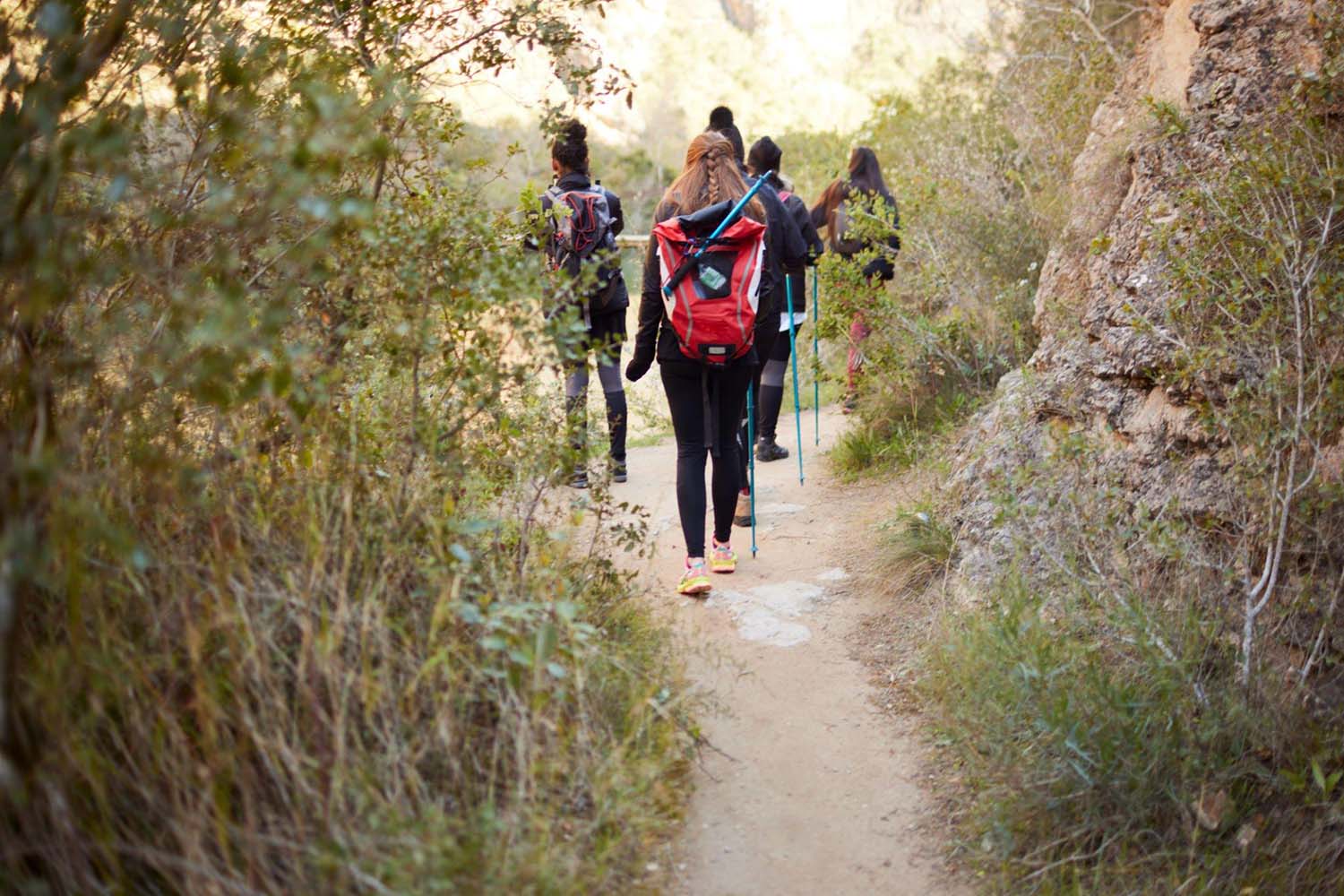 Methodology for Ranking These Best Hiking Trails in Spain
From an initial list of 149 national and natural parks in Spain, this ranking has been meticulously curated. Each park's average rating and number of reviews on Google Maps, as well as their average rating and number of reviews on AllTrails, were extracted.
Additionally, the number of hiking routes per park on AllTrails, along with their size in hectares, were taken into account.
To ensure a robust ranking, parks with less than 50 reviews and no hiking routes were excluded. The remaining parks were then meticulously assessed based on the extracted data points, resulting in the creation of this final ranking.
Every effort has been made to present an accurate and comprehensive ranking that reflects the quality and popularity of each park. So, without further ado, let's delve into the captivating world of Spain's national and natural parks and uncover the gems that have earned their esteemed positions in this ranking.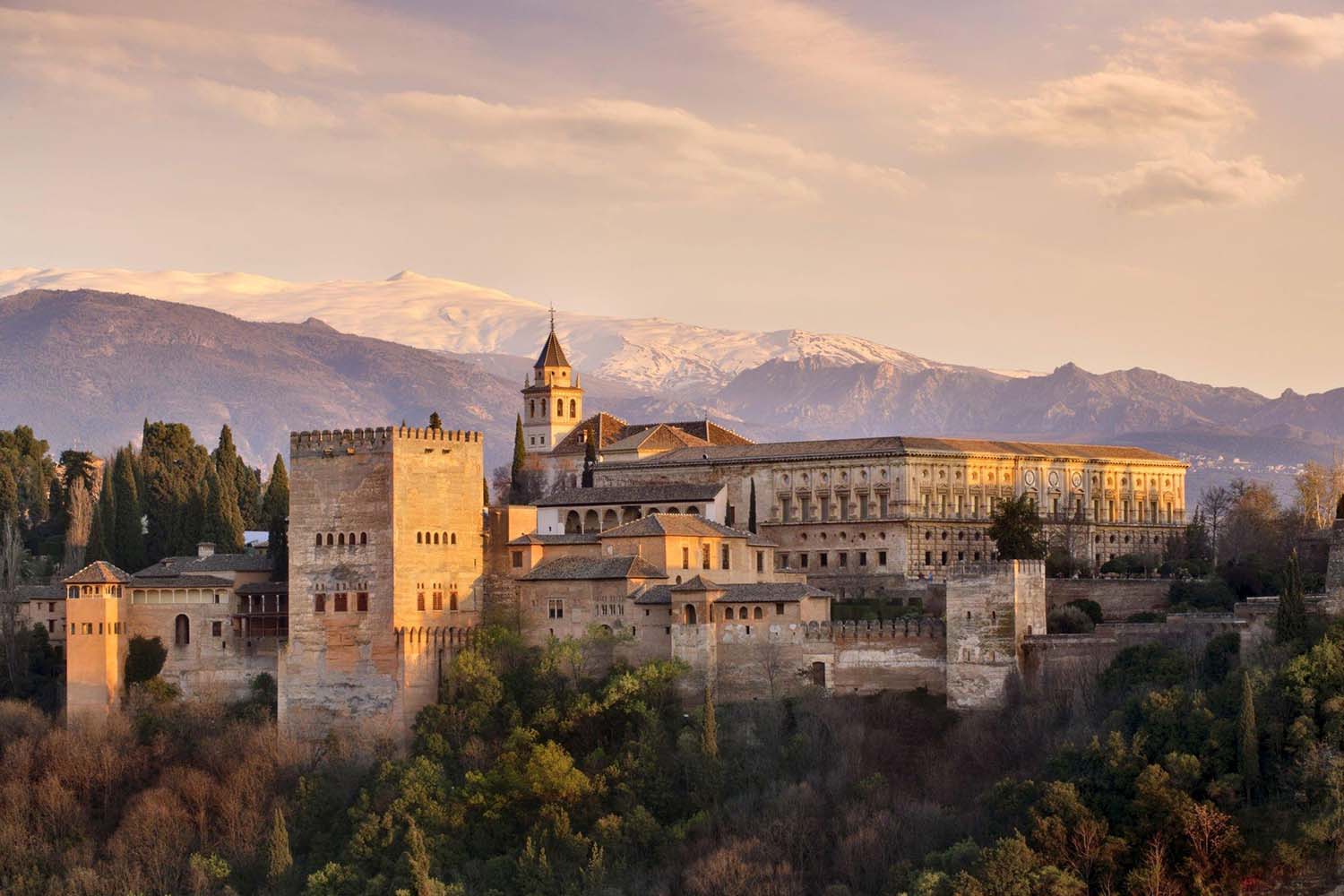 Questions About Hikes in Spain
What is the best time of year to go hiking in Spain?
The best time of year to go hiking in Spain depends on the region and specific preferences. Generally, spring (April to June) and autumn (September to November) are considered ideal for hiking in most parts of Spain.
During spring, the weather is typically mild and pleasant, with blooming flowers and lush green landscapes. It's an excellent time to witness nature coming to life and enjoy comfortable temperatures for hiking and taking in the sights from a divine gorge to the tallest mountain.
Autumn offers similar advantages, with cooler temperatures and the added beauty of changing foliage. It's a great season to explore the vibrant colours of forests and enjoy quieter trails after the peak summer tourist season.
However, it's important to note that Spain's diverse geography and climate mean that optimal hiking times can vary. For example, hiking in the the Pyrenees mountains or Sierra Nevada may be best during summer months when snow has melted at higher altitudes.
Do I need a permit to hike in Spanish national parks?
Generally, you do not need a permit to hike in Spanish national parks. Most national parks in Spain have open access to the public, allowing visitors to explore their trails and natural wonders freely.
However, it's essential to be aware that certain activities within national parks, such as camping, may require permits or specific permissions. These requirements can vary depending on the park and the specific regulations in place.
For instance, if you plan to camp overnight within a national park, it's advisable to check with park authorities or visit their official website to determine if a permit or reservation is necessary. This is especially relevant during peak seasons or in popular camping areas.
Additionally, some protected areas within national parks, such as restricted wildlife zones or sensitive ecological areas, may have limited access or specific regulations. It's crucial to respect these guidelines to ensure the preservation of the park's natural resources.
Can I camp while hiking in Spain?
Camping while hiking in Spain is generally permitted, but it's crucial to follow guidelines for a responsible experience.
Choose designated camping areas with provided facilities and adhere to park rules, which may include limitations on duration and designated zones. Practice Leave No Trace principles, consider fire restrictions, and obtain any necessary permits for specific camping activities or restricted areas.
Respect wildlife and fellow hikers, maintain noise levels, and protect the natural environment.
Remember that regulations can vary across parks and regions, so always check the specific rules for your hiking and camping destination.
Prioritise environmental stewardship and responsible camping practices to ensure a positive and sustainable outdoor experience in Spain.
Are there marked trails in Spanish national parks?
Yes, marked trails are commonly found in Spanish national parks. Many national parks in Spain have a network of marked trails, ranging from easy walks to more challenging hikes.
A marked trail in Spain is typically well-maintained and clearly signposted, making it easier for visitors to navigate and explore the parks' natural beauty.
The marking systems used can vary between parks, but common trail markers include painted signs, arrows, or symbols on trees, rocks, or posts. These markers help hikers stay on designated paths and prevent them from getting lost in the vastness of the parks, and also allow inexperienced hikers to go at their own pace.
How can I find detailed maps of hiking trails in Spain?
To find detailed maps of hiking trails in Spain, you can start by visiting national park visitor centres or local tourist offices in the region where you plan to hike. They typically provide maps and resources specific to the area.
Also you should check the official websites of national parks and protected areas in Spain, as they often offer downloadable maps and essential information about the trails.
Another option is to explore online hiking platforms like AllTrails or Wikiloc, where you can find user-generated trail maps, reviews, and GPS tracks that can be downloaded or followed using a smartphone or GPS device.
Guidebooks and and publications dedicated to Spain or the specific region you're interested in can also be valuable resources, providing detailed trail descriptions, maps and other hiking trails you may otherwise miss.
How can I find information about the flora and fauna in Spanish national parks?
To access information about the flora and fauna in Spanish national parks, two primary sources are visitor centres and official park websites.
National park visitor centres offer valuable resources such as brochures, exhibits, and knowledgeable staff who can provide insights into the diverse plant and animal life within the parks. They may also offer interpretive trails or guided tours focused on highlighting the natural elements and wildlife.
Official park websites serve as a valuable online resource, providing detailed descriptions of the park's ecosystems, endemic species, and conservation efforts. These websites often offer resources such as species lists, field guides, or educational materials that can enhance your understanding of the flora and fauna found within the national parks.
Exploring these websites can provide a wealth of information and help you better appreciate the rich biodiversity present in Spanish national parks.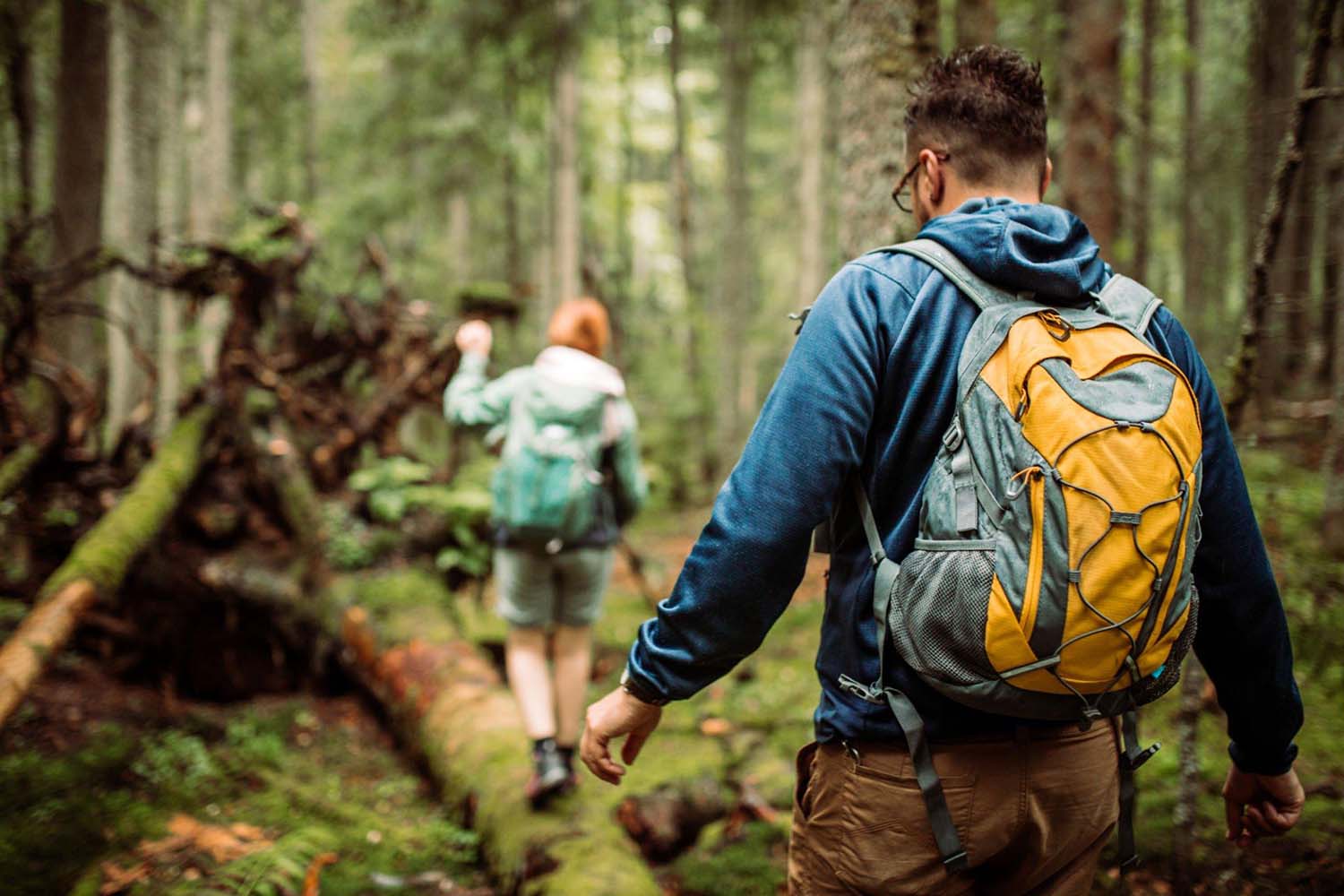 What should I pack for a hiking trip in Spain?
When preparing for a hiking trip in Spain, it's important to pack essential items to ensure your comfort, safety, and enjoyment. Here are some items to consider including in your hiking trip packing list:
Hiking shoes: Choose sturdy, comfortable footwear with good traction to navigate various terrains.
Weather-appropriate clothing: Pack lightweight, moisture-wicking clothing for warm weather, and layer up with insulating and waterproof options for cooler or unpredictable conditions.
Hat and sunglasses: Protect yourself from the sun's rays with a wide-brimmed hat and UV-blocking sunglasses.
Sunscreen: Apply and reapply a high SPF sunscreen to protect your skin from the sun's harmful rays.
Water and hydration system: Carry an adequate supply of water, either in a reusable bottle or a hydration bladder, to stay hydrated during your hike.
Snacks and meals: Pack energy-boosting snacks and meals suitable for the duration of your hike. Consider lightweight and non-perishable options.
Navigation tools: Carry a detailed map, compass, or a GPS device to navigate the trails effectively.
Backpack: Choose a comfortable backpack with enough capacity to carry all your essentials.
First aid kit: Include essential items such as bandages, blister pads, antiseptic ointment, pain relievers, and any personal medications.
Rain gear: Be prepared for unexpected showers with a lightweight, waterproof jacket or poncho.
Extra clothing layers: Pack additional layers to accommodate changing weather conditions or cooler temperatures.
Insect repellent: Depending on the location and season, insect repellent can help protect against mosquitoes and other bugs.
Headlamp or flashlight: Carry a reliable light source for navigating trails in low-light conditions or for emergencies.
Trekking poles: Consider bringing trekking poles for stability and support, especially on challenging terrains.
Portable charger: Ensure your electronic devices stay charged, especially if you're relying on GPS or a smartphone for navigation.
Personal toiletries: Pack travel-sized toiletries, including biodegradable soap and toilet paper, and follow Leave No Trace principles.
Emergency contact information: Carry a list of emergency contact numbers and relevant information.
Cash and identification: Have some cash on hand for emergencies and carry identification documents.
Multi-tool or knife: Include a versatile tool that can come in handy for various situations.
Personal comfort items: Don't forget to bring personal items like a camera, journal, or a book for relaxation during breaks.
Remember to assess the specific requirements of your hike, check the weather forecast, and pack accordingly. It's also advisable to inform someone about your hiking plans and expected return time.
Enjoy your hiking adventure in Spain while staying prepared and safe.
Spain Hiking, in Conclusion
In conclusion, Spain offers a remarkable array of diverse and breathtaking hiking experiences. From the dramatic peaks of Picos de Europa to the volcanic landscapes of Teide National Park, the country is a treasure trove of remarkable trails waiting to be explored.
Whether you seek coastal paths, mountainous terrains, or ancient pilgrimage routes like the Camino de Santiago, Spain has something to offer every hiker.
Immerse yourself in the natural beauty of Spanish national parks, witness stunning vistas, encounter unique flora and fauna, and embrace the sense of adventure that comes with each step on these remarkable trails.
Seek out your old hiking boots, pack your essentials, and embark on an unforgettable journey through the best hikes in Spain. Get ready to create lasting memories amidst the awe-inspiring landscapes that make Spain a true hiker's paradise.