It's a decade between Sabine Weiss buying her first camera and moving to Paris to become assistant to reputed German fashion photographer Willy Maywald yet, unbelievably, the Swiss was still just 22. It is 1952 when photojournalism pioneer Robert Doisneau discovers her work, and the same year when the rising star signs a nine year-contract with Vogue. The rest, is history.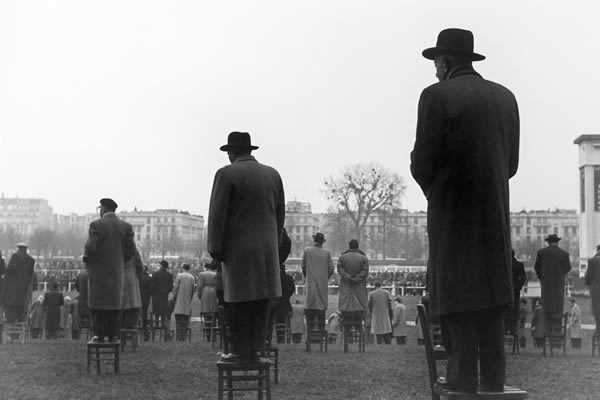 Over 60 years have passed, but Weiss's work has lost none of its potency; her practice continuing to evolve and engage since. The subject of countless exhibitions and retrospectives, it's the time of Parisian gallery Les Douches la Galerie to honour the photographer's work — focussing on some lesser known areas of her work, the gallery fully aware of the presumptuousness of claiming to portray an exhaustive overview of her long career.
'Her photos are the beginning of a story.' says scriptwriter Olivier Beer of Weiss's photography. 'Or the middle. Or the end. And they are often a whole film. You enter one of her photographs as you would enter a cinema.' It's hard to argue. The beauty of Sabine's work is its nuanced capturing of a fleeting moment in time; it's ability to weave infinite narrative into one, single image. You can gaze, longingly, into each snapshot — their stories unfolding, your imagination the only limitation.
Sabine Weiss's World continues at Les Douches la Galerie, Paris, until 30 July.