From bright, luminous rooms to the Réjane brasserie and the hushed tones of the Grand Salon, Nolinski Paris (part of Evok Hôtels Collection) is a space to let the senses roam.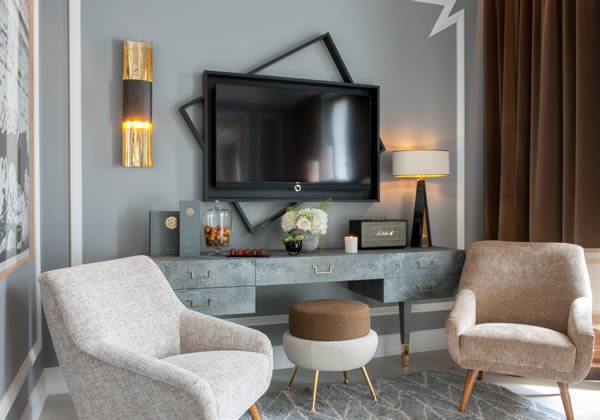 With close neighbours like the Louvre and the Palais Royal gardens, the hotel bears all the hallmarks of Parisian refinement; a minimalist reception is made from Carrara marble and leads to the brasserie where locals and travellers alike come together to tuck into anything from a croissant and coffee at breakfast, to Parisian specialities at dinner.
But in an age where hotels' social scene is oft regarded as a more important factor than where you put your head down (because, you're only sleeping in your room, right?), Nolinski switches the focus very much back to its rooms; renowned architect and designer Jean-Louis Deniot converting the guest rooms and suites into intimate havens, decorated with neoclassical wood panelling, custom-made furniture, and individual colour schemes. You won't care less what's going on in the communal spaces.
Those who venture out of their rooms can continue the sense of total relaxation can do so behind the heavy tweed curtains of the Grand Salon over a late-night cocktail, or in the spa; its ethos being to enjoy the simple life, breathe, unwind and soak up the silence in the infamously hectic city.