After the overwhelming success of Nocs Atelier's first foray into watch design — the epically low-key Seconds timepiece — the Swedish studio have created their subsequent line; retaining the unique form and minimalistic aesthetics of the original Seconds, whilst allowing wearers to to track two time zones simultaneously.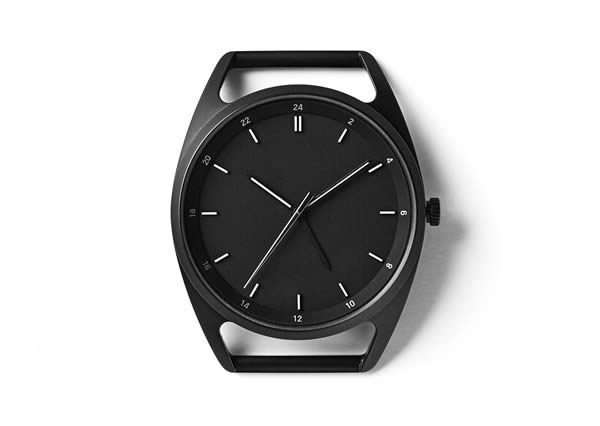 In this modern age where we're often on the move, or in contact with somebody who is, Seconds GMT does the math so you don't have to. Simply set the current time at your destination, and the additional hour hand will rotate on a 24-hour timeframe, displaying the time in your second timezone.
The robust but elegant piece (which took its designers over 2,000 hours to perfect), is produced using a multilayered process, and available in three styles: Black 40, matte sandblasted and PVD coated, Stainless Steel 40, with a brushed stainless steel finish, and the smaller Stainless Steel 36, with the same finish as the latter but with a more petite diameter of 36mm.
Choosing ecological microfibre wristbands enables you to customise your watch whilst minimising the environmental impact, and regular new releases will allow you to update the look of your watch as time passes.
Seconds GMT has a recommended retail price of £220, however, if you head over to their Kickstarter page you can snap yours up by bagging one (or more), of their amazing early bird offers.