* permanently closed * La Granja, a members-only retreat located in what was once a private residence in the Ibizan countryside, is a study in holistic hospitality — eliminating non-essential requirements and focusing on back-to-basics living.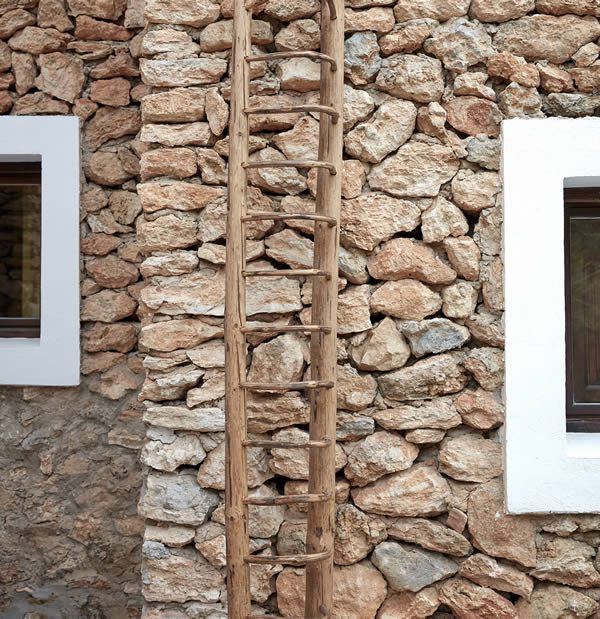 Away from the bustling towns and nightlife that define the island, the concept — launched by Design Hotels in collaboration with Friends of a Farmer (who are an arty agriculture outfit committed to giving back to the land) — features a nine-guestroom farmhouse and freestanding, two-bedroom guesthouse.
Embracing Iberian and Moorish heritage, Dreimeta design studio have honoured its simplicity, growth, and decay; designer Armin Fischer telling us 'the transformation of La Granja is as much a conservation as a renovation'.
Dark wood-beamed ceilings adorn the communal kitchen, whilst at the pool area, there's plenty of little nooks for solitude away from other guests. A program of rituals — from communal farming and slow-food workshops to yoga, daily music sets and lectures on diverse topics — surrounded by nature should assist in furthering the disconnect.