This is an advertorial for Safestore
Clean and crisp, clutter kept to the bare minimum, Scandi-cool. You know the script: minimalism rules. Right? Wrong. Maximalism has been making a quiet comeback of late — extravagant Parisian hotels that look to the Belle Époque for inspiration; interior designers championing a riot of rainforest greenery and experimental materials; restaurants creating film-set odes to more expressive eras — and an unlikely source is espousing the resurgent trend.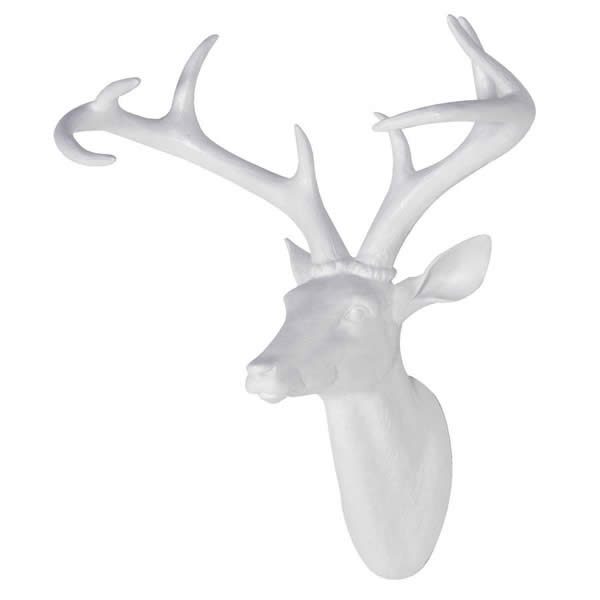 'Lifestyle magazines and bloggers seem to have an idea that minimalist is best,' begins Dave Cox, of UK-based self-storage provider Safestore, 'but we're reacting against the notion that to be happy, you need to live in a white, pristine, minimalist box. We're championing stuff, because stuff is great.' And who better to act as an advocate for stuff, than a venerable pioneer of curated clutter: taxidermy collector and revered impresario, Suzette Field.
Moving from Los Angeles to London in 1996, the young entrepreneur bought up an old warehouse in Shoreditch and transformed it into a cinema with pre-war sofas for seating — moving quickly before East London's cultural renaissance, Field repeated the feat, restoring a disused Georgian property; and the rest is history. Curating for the Victoria and Albert Museum, founding iconic cabaret nights, rising to the top of the city's in-demand promoters — but it's her personal obsession that has piqued the interest of Safestore, Suzette fronting a new campaign that honours esoteric collectors.
Throughout periods of time, across continents, Field's ethically-sourced compendium of taxidermy is the stuff of legend. In Safestore's video, the collector welcomes us into her London home, that bows under the weight of countless curios from the kingdom Animalia. 'Collecting stuff is a way of preserving the past for future generations,' continues Cox, 'I guess you could say that a taxidermy collection is a very literal translation of that'.
Competition
Whilst real taxidermy in your own home is an acquired taste, the trend for faux taxidermy is going strong — to mark Safestore's celebration of curated clutter, we've got one of the above wall-mounted stag's heads by Out There Interiors to give away. To enter, just head to the bottom of this page and leave a comment with the hashtag #StuffisGreat. That's it. Terms and conditions can be found there, too.
Terms and Conditions: To enter, simply leave a comment with the hashtag #StuffisGreat; you have until 5pm BST, Friday 12 August, to enter — at which point one entrant will be selected randomly. Entrants must be UK residents.