'To all who travel the world with wide eyes and big hearts. To all who are independent yet united in a desire for positive travelling. To the suits, weekenders, fashion baggers and affair-havers. citizenM welcomes you all.' That welcome has just gotten bigger, with the arrival of CitizenM Tower of London.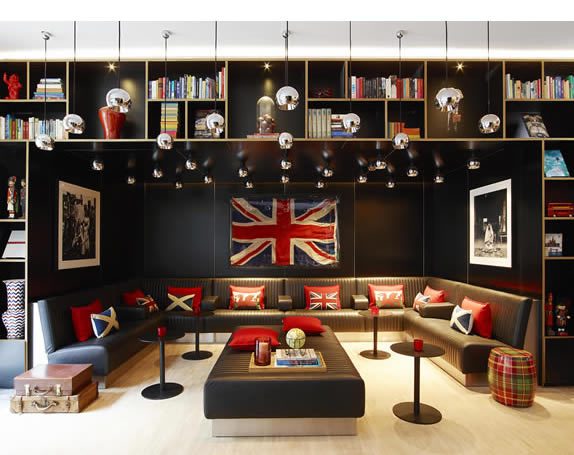 With Amsterdam's concrete again responsible for the concept design of the architecture and the interior design of all public areas and bedrooms, guests will find the typical red glazed entrance, affordable luxury, king-size beds and tablet-controlled rooms; this being their new flagship in the city, though, added extras have been thrown in, like two artworks in each room — selected by The Public House of Art in collaboration with citizenM.
With the historic surroundings in mind, the subway exit of Tower Hill Station has been fully integrated into the architectural design, the open and transparent ground floor façade connecting with Trinity Square to the west, a public footpath to the east; bringing citizenM's philosophy onto the street. A huge canopy envelopes three sides of the building, with artist Julian Opie creating a bespoke work of art that wraps around the south and east façade.
As is now synonymous with the Dutch hotel group, the large bar and open kitchen take up most of the ground floor area. Here, the renowned self-check-in kiosks are situated in the courtyard along with collectionM, citizenM's retail offering. The two storey SocietyM — contemporary business centre by day rooftop bar by night; with balconies and a terrace — offers views over the Thames, The Tower of London, and the historic city centre.