The design brief that Thai studio party/space/design answered for Bangkok dessert bar SHUGGA must have been very short, and very sweet: weave a visual ode to sweet and sugary goodness.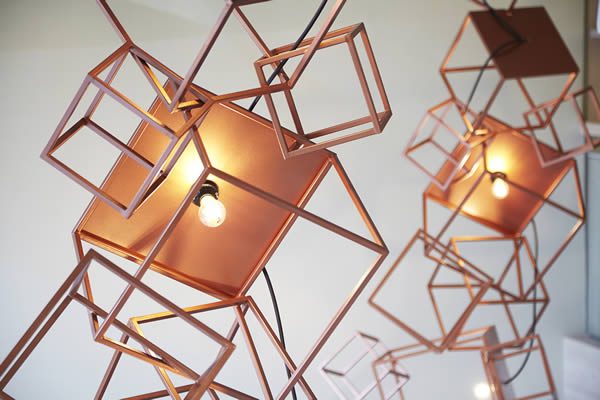 Looking to the scientific makeup of the crystalline substance itself, the sweet molecules and crystals are referenced in a hanging polygon installation that customers in the downstairs bar area will sit under, and a sugar spiral-inspired staircase carried off by layering a series of clear acrylic boxes.
Rose gold lighting will lead you up it to the second floor, where you can watch over the lovingly-crafted sweet treats being put together, a third space for reading and working can be rearranged to accommodate workshops; enabling visitors to get to grips with fashioning their very own sugar rushes.
The series of zones at the Ekamai dessert bar are unified by a palette of candied pastels and further geometric nods to the scientific makeup of the short-chain soluble carbohydrate. Eclectic ceramics beguile from the shelves above the first floor bar, whilst a sweet toothed glacé bear keeps guard over the centrepiece staircase. Sweet.