In an ever-evolving world, a world of change and uncertainty, the masses are caught in a cycle of flitting from one fad to the next. Fashion; music; technology; social media; food or drink. Sure, change can be good, change allows us to experience more, and to interact more — but sometimes, just sometimes, it's important to stay true to your roots.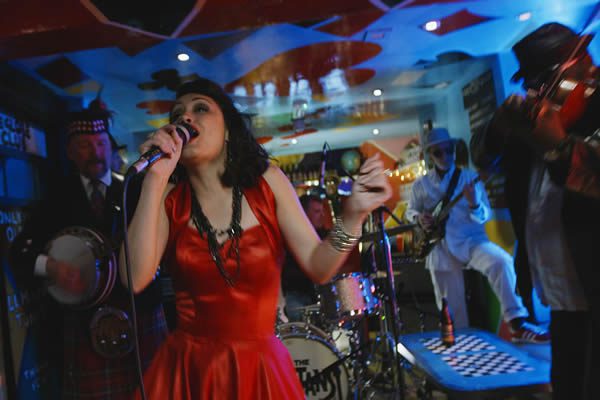 It might be Keith Richards propping up his Rolling Stones like the immortal God of decadence, or French disco pioneer Bernard Fevre (aka Black Devil Disco Club) still rocking packed dance-floors of clubbers in his seventies, and then maybe it's distinctive brands who won't be swayed by the march of change. Cider giants Magners, for example, who have stayed true to their original recipe since 1935; refusing to be influenced by new fruit variations or other quirks. So authentic are the brand who revolutionised the cider market with the 'over-ice serve' more than ten years ago, they've launched a creative new campaign that embodies this rebellious defiance.
Hold True — that keeps inline with their recent multi-million pound overhaul — sees Magners celebrate their strong sense of identity and authenticity with a 60 second video (aired across TV and VOD) that nods to musicians who too have remained true to their singular artistry. There's a 66 year-old punk singer (who describes himself as the Forrest Gump of alternative culture), beatboxer, a seven-piece ska group, hip-hop artist, and more — each putting their own spin on I'm Free, the stone-cold-classic from the aforementioned Mr Richards and his pals. (The song itself is available to download via iTunes and Google Play.)
The campaign, championing original true cider, marks an exciting time for the cider wizards: they unveiled rip-top closure to their bottles in May, negating the need for bottle openers, and are set to refresh events, festivals, and barbecues throughout the summer and beyond. Wherever they are, one thing that's for sure is that they'll be being themselves. Hold True, kids.