The founder and director of Plog Magazine, online designer at Estée Lauder and studying for a degree in graphic design, Son' Emirali is somewhat of a busy chap – and, in amongst all that, he's recently found time to indulge his obsession (a 90 year-old corner shop called Fosters), in the form of a self-initiated, 126-page publication that celebrates the overwhelmingly over-stocked newsagent he grew up by.
Touching, fascinating, beautifully designed; and, most of all, fabulously obsessive (Emirali has documented stock, placement and even conversations with the locals), Fosters is a splendid tribute to a thoroughly quintessential British establishment. Obviously Emirali knows what makes the heart of our nation tick, and he knows a thing or two about creativity too – the ideal candidate for our Create GB Q&A then…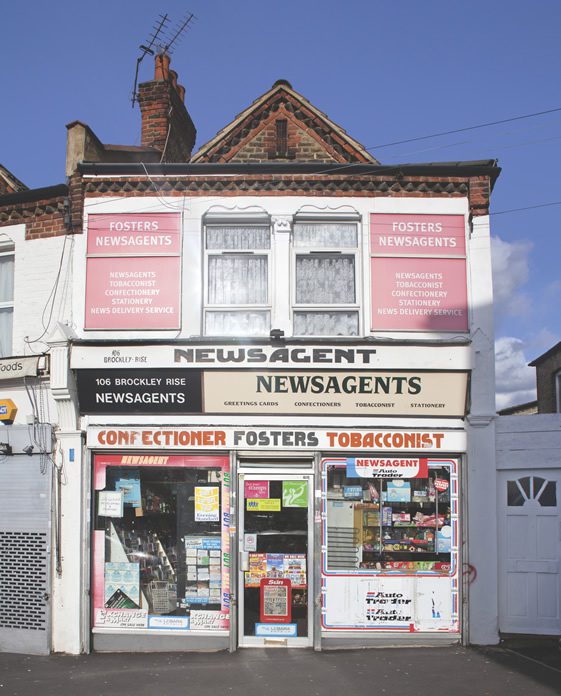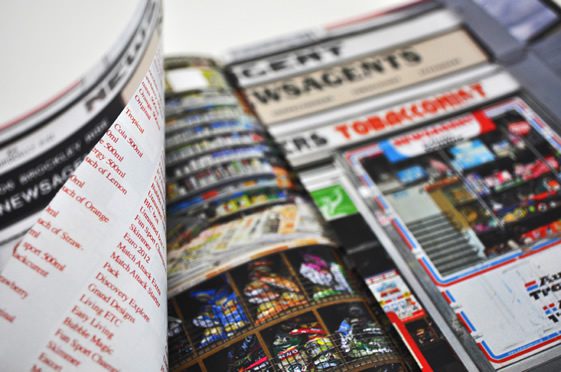 Where's your hometown, and where are you based now?
I was born and bred in south east London, although I'm now travelling to and from my university in Winchester.
Do you think location affects creativity?
For me, yes, my surroundings inspire and influence my work/thoughts constantly. I'm pretty sure most creatives would agree.
If we could replace the Queen on bank notes with one iconic British design, which would you choose?
Possibly the Anglepoise lamp.
Has being British had an effect on your discipline?
Most certainly. I'm heavily inspired by the diverse mixture of culture I've grown up with, and I think a lot of us Brits have a real sense of community which I'm sure influences my work.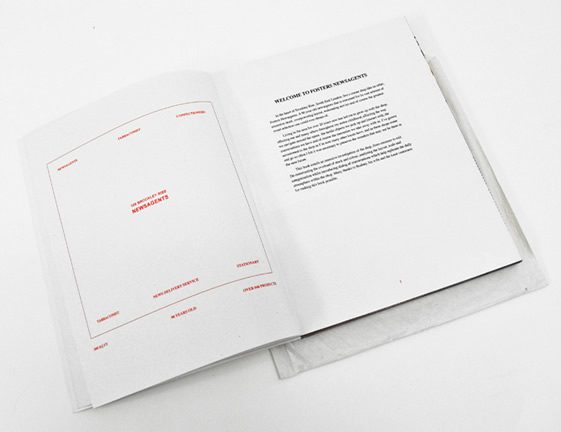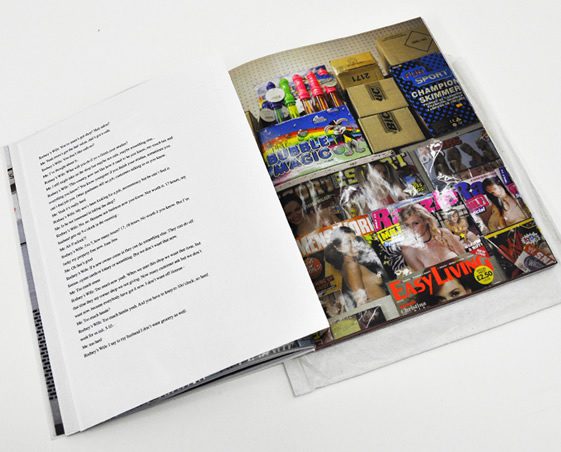 Where in Britain do you feel most inspired?
In my local newsagents, Fosters.
Ha, so let's get down to it… when did your fascination with Fosters begin?
It began when I was a child, the day I started primary school. The shop was just down the road, and if you were a kid within the area, going to Fosters after or before school was a serious treat, sometimes even better than getting a new toy!
As a kid, the shop became very much part of my everyday routine; go to school, go to Fosters, hang out with friends, go home. And I suppose when you immerse yourself in such a fascinating space everyday day, it becomes somewhat mundane, you ignore all the wonderful things that make it so special, but in the back of your mind, you know how much the shop means to you. As I got older, I started to take a step back and really begun to appreciate the shop for all sorts of reasons, not just for it playing a large part of my childhood (being the hub for Pokémon cards and sour sweets), but also for its unusual characteristics; the choices and organisation of stock, the layout, the colour and even the simple things, such as the friendly service from Rodney to the rush of other locals entering and leaving. It's a wonderful atmosphere. My fascination with Fosters will never end, and I'm sure many people would feel the same.
Your self initiated book is 126 pages, you must have spent some time in there – what's the most interesting thing you learnt?
I did indeed! I spent around 4 days in there, from morning till eve, photographing every section of it whilst speaking to the owner Rodney, his wife and a handful of customers. I learnt a few interesting things, one being that Rodney has a staggering collection of over 400 coins, which he explained to me was it his obsession as a child, the start of his business skills! Another being that it's a whopping 90 years old, and the previous owner's surname may have been Fosters.
I was also recently told by another local that the owners are both vegetarians – didn't know that. Sadly the most heart-breaking thing I found out, was that after the 90 years going strong, the shop may have to come to a close next year. Throughout the interview, his wife explained the struggle for small businesses such as theirs and the worry of competing against a new Sainsbury's opening up the road. She also told me that there isn't anyone in her family who wants to take on the shop, so they have to think of other alternatives. It'll be a sad day to see them close, tributing the store in a physical form became even more important than ever.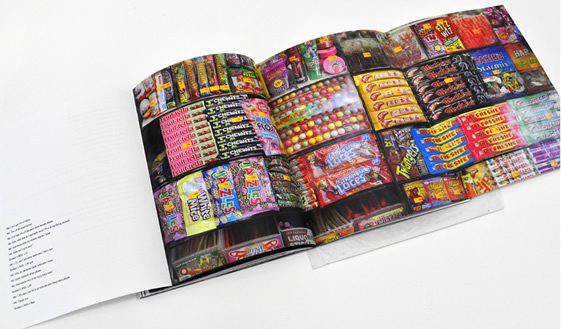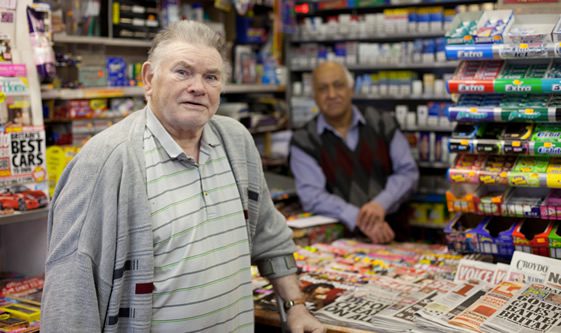 The top 3 British creatives who have inspired you?
Nick Logan for creating The Face magazine, my own tutor Danny Aldred for challenging my way of thinking and Jonathan Ive – for which I shouldn't even need to explain.
If you could collaborate with one GB creative, from any field, who would it be, and why?
Daniel Eatock, why? Because he sticks Pritt sticks to lip sticks.
Will you be watching the Olympics?
Of course!
If creativity was an Olympic sport, who's the one person you'd want to represent Britain on the global stage?
Anna Lomax, we'd need someone who's fascinated by our bizarre pound shops just as much as I am. 
Which sport would you like to compete in at London 2012?
Walking?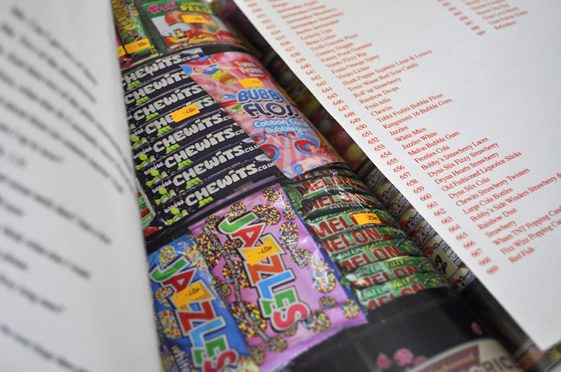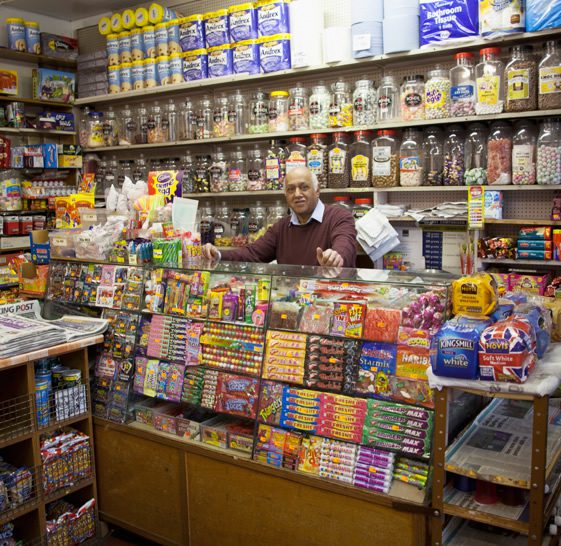 You couldn't live without…
Nandos chicken.
What makes you smile?
The smell of a freshly printed book/magazine.
The best piece of advice you've ever been given…
Your sketchbook should look like your brain.
We're going to the pub and we're buying, what are you drinking?
Jack Daniels and Coke please?
What's next for you?
Well I'm excited to say I've just started a new internship with the lovely folk at Story Worldwide! Other than that, I'm currently re-printing my Fosters book which will finally be available for sale and the magazine I founded (Plog) is still on going so the work never stops. I'm also still juggling working as an Online Designer for Estée Lauder whilst at Uni – so I suppose sleepless nights are ahead of me.