Just under a year ago, Robin Gill and his team opened Paradise Garage in Bethnal Green, London. Thanks to the popularity and success of The Dairy and The Manor in Clapham, the hip east was always next on the cards. Housed under a railway arch on Paradise Row, the space is open and inviting.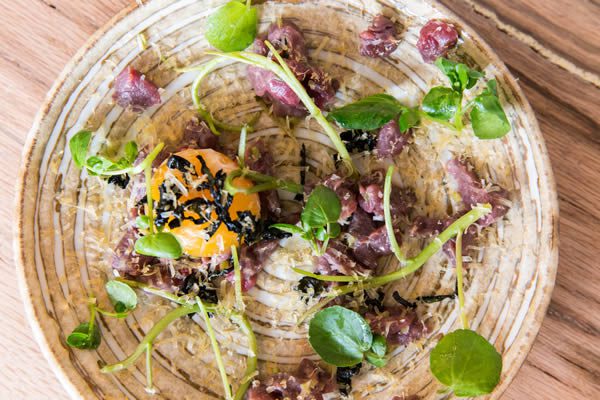 A glass-fronted façade allows light into its bunker-like core. Open and clean, features include metro tiles; a vast bar; and grill area with cages of herbs lining the top of it. Teal banquettes and bar stools contrast the bistro-style seating, contributing an air of quaintness that is partnered with miss-matched vintage and contemporary crockery.
Light streams in even on a gloomy day, helped by the exposed light bulbs that hang low from the white corrugated ceiling. Seasonal fresh flowers offer sprays of colour, creating a harmonious balance. Executed by Rosendale Design — who also took care of The Ninth in Fitzrovia and Odette's in Primrose Hill — the space is elegant and comfortable, Paradise Garage ain't doing 'garage' at all.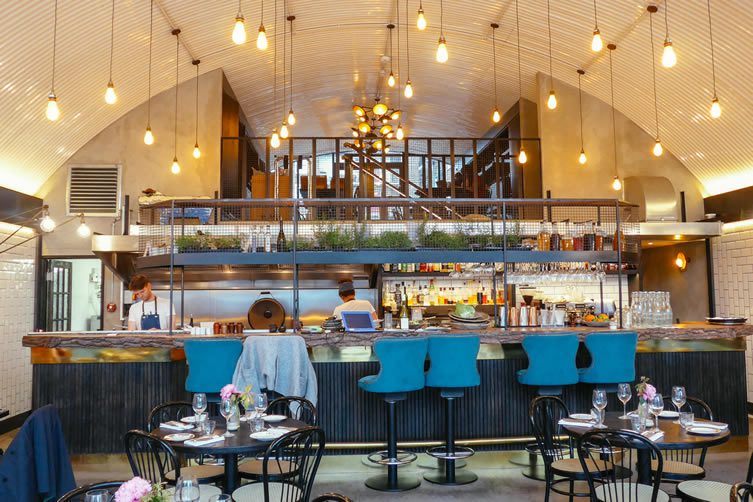 There are multiple menus on offer at Paradise Garage so ask for them all; a lunchtime four-dish special, vegetarian and tasting. From the a la carte, I like that the vegetable section is named Garden, which evokes memories of summers on my parents' allotment: what was ready was eaten, each day changing. I hated the weeding part but love the memory of it.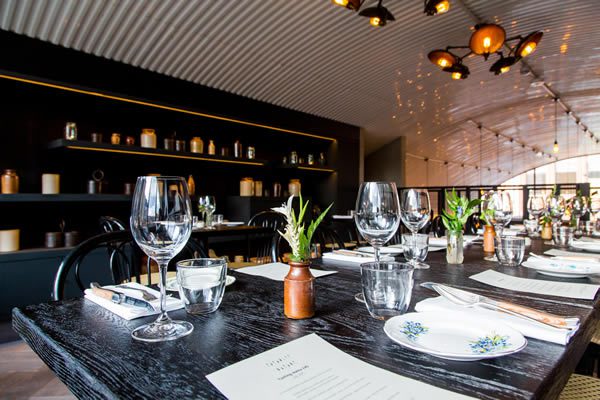 The Snack section is on the whole excellent. What arrives on the plate is not what you'd expect at all. A must try, for both the palate and the eye, is the salt cod brandade, squid ink, olives and shellfish crisp. A comforting creamy puree dusted with powdered black squid ink, finished with marvellous (and what can only be described as) shellfish Quavers. From the Sea we try smoked pollock, cod roe, Tropea onion and sorrel, we didn't go in on Land (which you can probably guess), but by the standard of the dishes so far, I'd imagine meat eaters being more than happy. The onsite-baked bread comes with whipped whisky butter, it's devilishly more-ish and perfectly salty; with a hint of sweet but none of the burn.
The dishes are light, flavoursome, and not as rich as you would expect from the list of ingredients. With delicate hands at work, and an eye for styling, the plates are inventively good looking. Almost as uplifting as the New York disco icon it takes its name from.