Black Disko Kollektiv sound like an exciting proposition. Are they a satanist offshoot of Sly's Family Stone, his troupe delving further into soul psychedelia as their leader descended into drug-fuelled insanity? Was it an unheard collaboration record recorded by Black Sabbath, written and produced by Barry, Robin and Maurice Gibb?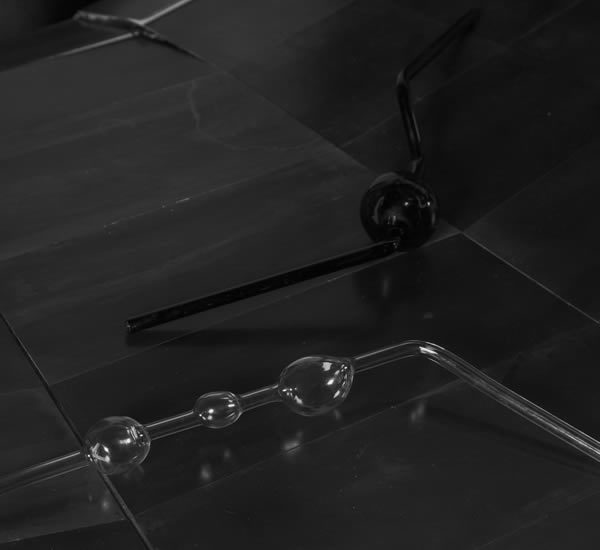 No. Black Disko Kollektiv are a group of nine furniture design students. No, wait, come back. Noortje de Brouwer; Zsofia Kollar; Bianca Meilhof; Tommy de Moor; Jasmijn Muskens; Bagdat Sert; Nienke Sikkema; Lieke Vernooij; and Arjen Witteveen (under the tutorship of directing teachers Tessa Koot and Barend Koolhaas) are as libertine, as outlandish as aspiring chair designers could be — and their participation at their school's Milan Design Week outing as bizarro as Ozzy and Barry Gibb comparing haircare products at the mixing desk.
The impulsive third-year students of KABK (Royal Academy of The Hague) decided not to attend the famous design festival themselves, instead participating virtually; the group will, however, show their collection at Eindhoven's Dutch Design Week (two fingers up to Milano?). And that collection? Well, is it even a collection at all? Exploring the challenges faced by designers in the age of over-saturation, an age in which we need to examine our consumption of resources, an age where technology permeates every part of our lives, the Black Disko Kollektiv's provocative response is a kind of anti-collection, a venture into the void.
Who are we, and how do we identify with objects in these times? Do the dark nine have the answers, or do their anarchic works ask more questions to our current self?