What makes you happy? It is usually experiences, time spent with friends and loved ones, being told you're great, that results in that intoxicating dopamine rush. But as the 24-hour news cycle seeks to bring us down, climate concerns and political strife occupy our minds, day-to-day happiness can seem a challenge to uncover. What if happiness could be designed? What if the cities we lived in, the products, services and infrastructure we used every every day could deliver that dopamine?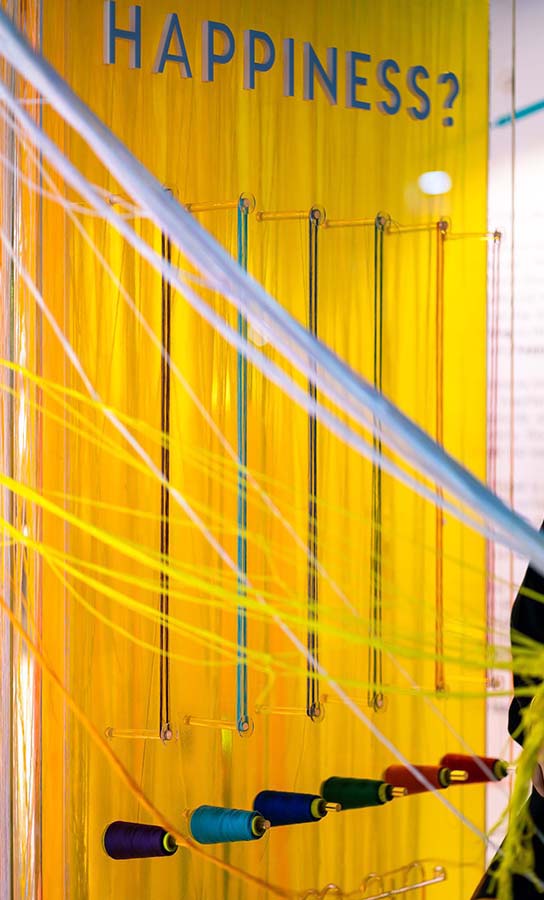 Welcoming international creatives and guests to the 'Happiness District' for its 6th edition, Saudi Design Week (SDW) is asking that question. A multi-sensory event of talks and workshops, exhibition and design market, the theme for this year's event is of Designing Happiness; the designers taking part challenged to demonstrate how design can improve our quality of life, help a population achieve collective happiness.
Launched in 2014 by sisters Basma and Noura Bouzo, an estimated 18,000 visitors arrived in Riyadh for its 2018 edition; more than 58 designers and brands taking part in over 35 talks and workshops, as the event has quickly established itself as a major player on the region's cultural calendar. Taking place between 5—9 November, this year's edition upped the ante once again, with over 10,000 sqm of Riyadh Front transformed into a hub for creativity, the event the biggest in its history.
Incorporated into the inaugural Riyadh Season, a 66-day event transforming the Saudi capital into an entertainment hub with more than 100 events and experiences, Saudi Design Week 2019—in partnership with the King Abdulaziz Center for World Culture (Ithra), Mercedes Benz, and Banque Saudi Fransi—showcased interactive design installations, activities, architectural prototypes, showcases of artistry and craftsmanship, and music and entertainment zones into its impressive offering of design exhibitions, talks, and workshops.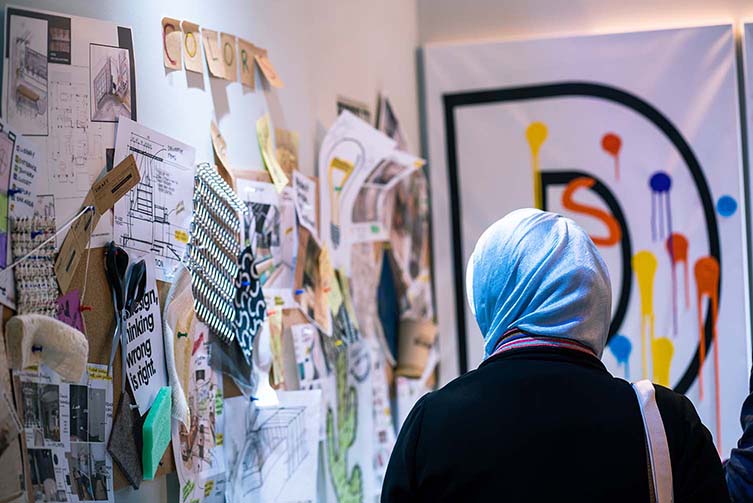 The 2019 edition saw a host of talent ranging from emerging to internationally lauded, even major brands such as Ikea. Talent that included Jeddah-born graphic designer Basmah Felemban, who won the 'young talent' accolade at 2014's Arab Women Awards; British architect Lucy Moroney; Martin Haakon Gran, partner of celebrated international architecture and design agency, Snøhetta; writer and curator Brendan McGetrick; and Hani Asfour, Dean of the Dubai Institute of Design and Innovation (DIDI).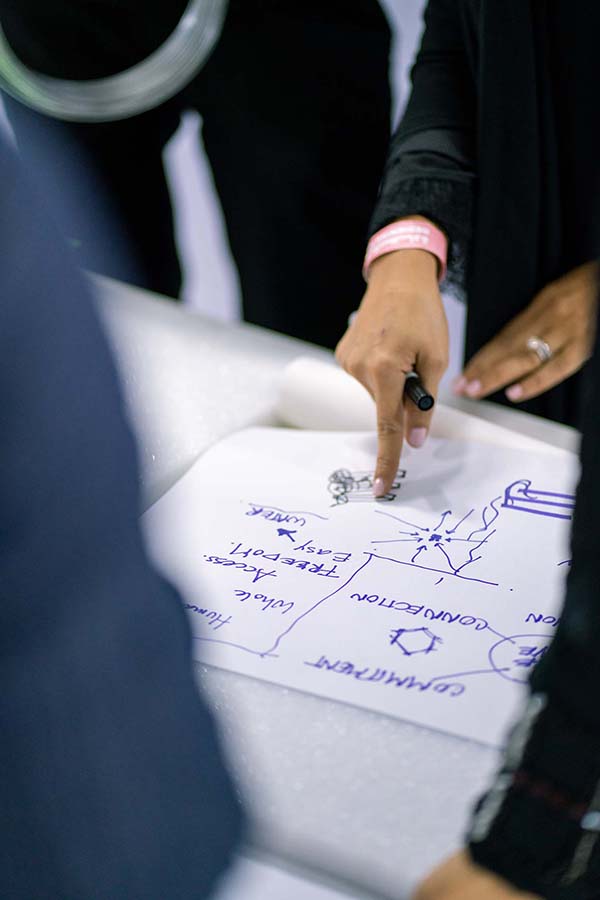 Major installations arrived in the shape of Malaab.Koun is a (fun)ctional playground, powered by the Delegation of the European Union to the Kingdom of Saudi Arabia, that encouraged users to interact with the Arabic language in a childlike way; a statement to foster collaboration across disciplines for the movement toward Arabic; House of Hairs, a re-imagining of the iconic Arabian tent powered by Ithra, British Council, and Saudi Design Week; the Serotonin Café, powered by Banque Saudi Fransi; Bompas and Parr's glow-in-the-dark lounge, Glow Forth; and Talk Pit, a playground for ideas, trends and conversations surrounding design.
Playing a major role in crown prince Mohammed bin Salman's 2030 plan to reduce Saudi's reliance on oil, SDW serves as a catalyst for creative dialogue in the Kingdom, bolstering its cultural fabric, and acting as a platform for collaboration with other leading international institutions; The British Council, The Delegation of the European Union in Saudi Arabia, Embassy of France, Embassy of Italy, Embassy of Netherlands, and Embassy of Finland all having collaborated with the flourishing event.
"Celebrating design in all its forms and supporting the local design community has greatly contributed to economic growth and social and cultural development in Italy," reveals H.E. Luca Ferrari, Ambassador of Italy to Saudi Arabia. "We stand in a unique position to support the Kingdom of Saudi Arabia in implementing Vision 2030. Within this framework, initiatives like Saudi Design Week allow for enhanced dialogue and cooperation among experts."
Often written off as a desert barren of culture, the world view of Saudi Arabia's cultural capital is strengthened by an event such as this. A trailblazer in its region, this year's focus on design happiness is set to further reinforce and alternative view of culture in the Kingdom. As critical to its country's future as perhaps any international design week could be, SDW's story is as fascinating as it is inspiring.