With three travel guides under his suave belt (Bonjour Paris; New York; and London), Marin Montagut has returned his attentions to France with Bonsoir Paris, a beautifully illustrated map bursting with the best of Parisian 'after dark' fun; from bistros and restaurants, to speakeasies and cocktail bars.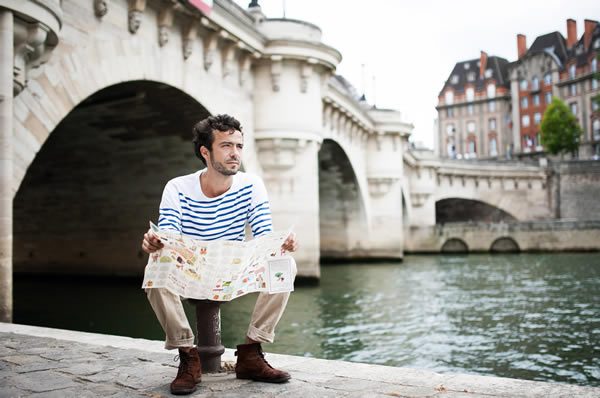 Considering himself a 'French Globetrotter', Montagut — who studied art in Paris and London — has gone on to enjoy a varied career which, interspersed with periods of travel and the realisation that he was always missing a decent guidebook, saw him launching Marin Montagut Production in 2010.
The fold-out, pocket-sized Bonsoir Paris map/guide is practical (it's water- and tear-proof), easy to use, and pretty lovely; what's more is that it shares more than 85 refined local addresses, enabling you to enjoy the secrets and exclusivity of the famous French capital. So, whether it's Death by Burrito, a midnight swim, ping-pong bar, or late-night stop offs for over indulgers, here lies a different Paris; Marin Montagut's Paris … welcome, and enjoy the ride.