Istanbul has a new hub for arts, culture and entertainment — Bomontiada, the recently-revived Bomonti Historic Brewery — and Kilimanjaro is its go-to spot for good food and good vibes.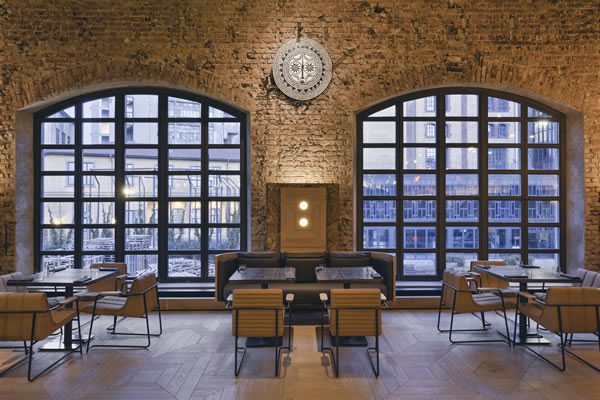 Designed by local studio Autoban, Kilimanjaro's expansive main hall is largely filled by a mightily impressive bar; a sweeping artisan-crafted installation that softens the industrial space, and harks back to the building's former life, utilising materials relevant to those in use during its time as an active production plant.
Autoban go all-in on their design projects, and this here spot with its volcano-inspired name is no different; Seyhan Özdemir and Sefer Çağlar custom-designing all of its furniture, lighting, and embellishments — including some very lovely wood panelling with 3D geometric patterns. Aside from its design, expect a menu that includes huge chunks of meat (whole chickens, tandoori lamb, veal ribs) to share between three and four of you, or stuff like meatballs and potatoes to tuck into yourself; music is a big part of Kilimanjaro, too, with regular DJs spinning from a custom-crafted booth that's integrated into the dining area. The party continues till 3am at the weekends.