Based in Tokyo illustrator and graphic designer Kimiaki Yaegashi, aka Okimi, is responsible for some of the strangest imagery you'll probably ever encounter. His bikini babe surrounded by a set of faithful sidekicks, with an endless appetite for pizza, are key protagonists in this incomparably sexual surrealism with its irresistible pop appeal. Born in 1972 in Iwate, Japan, with a love of excessive scribbling that started early in childhood, Yaegashi's professional career an an illustrator kicked off immediately after graduating in the arts from Tokyo University.
A speaker and exhibitor at this year's Pictoplasma, Yaegashi curated his first solo show Octagon at Panatom Gallery in Berlin, displaying a retrospective of artwork produced over the last five years, including his infamous pizza series. We caught up with the curious artist for a brief word about his "beyond description" illustrations…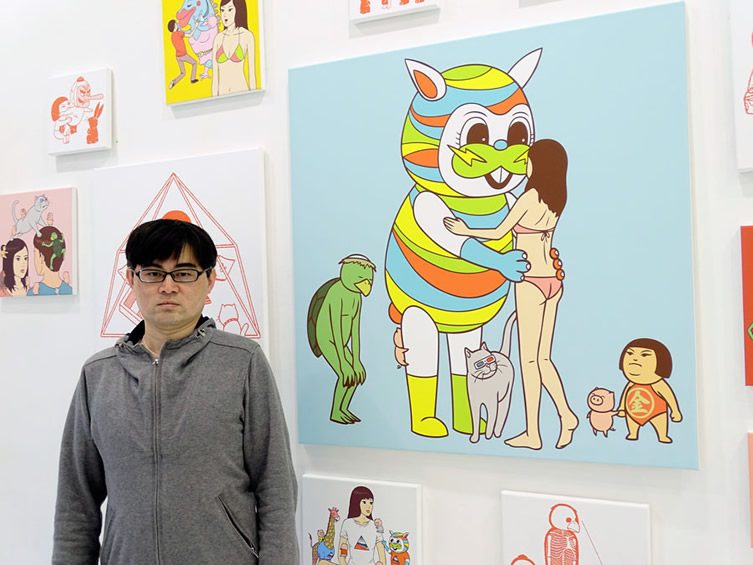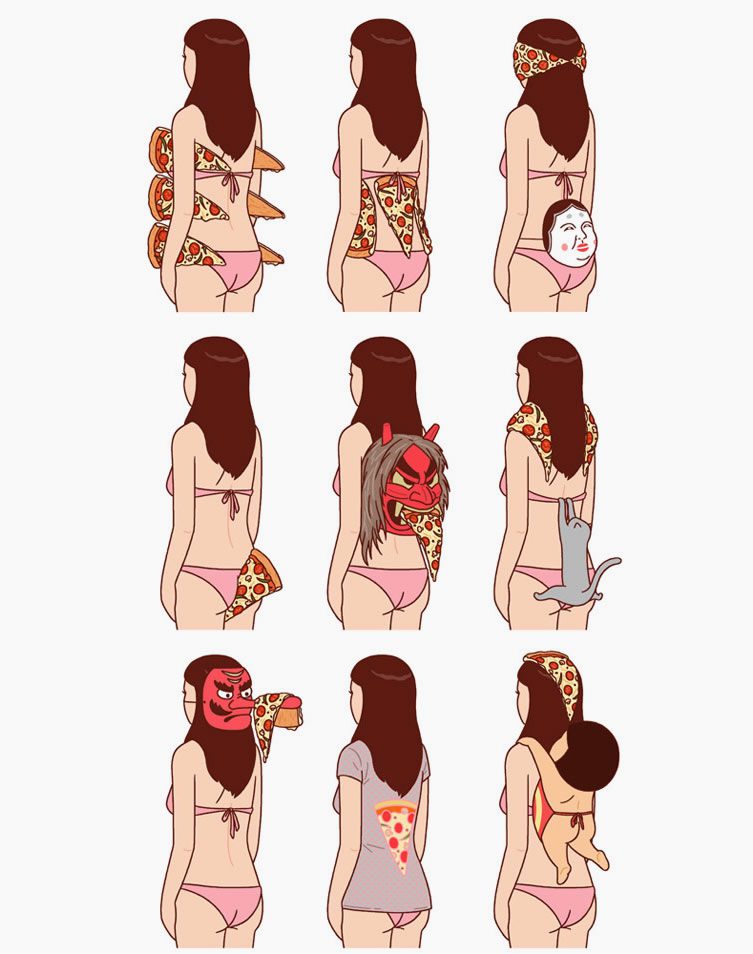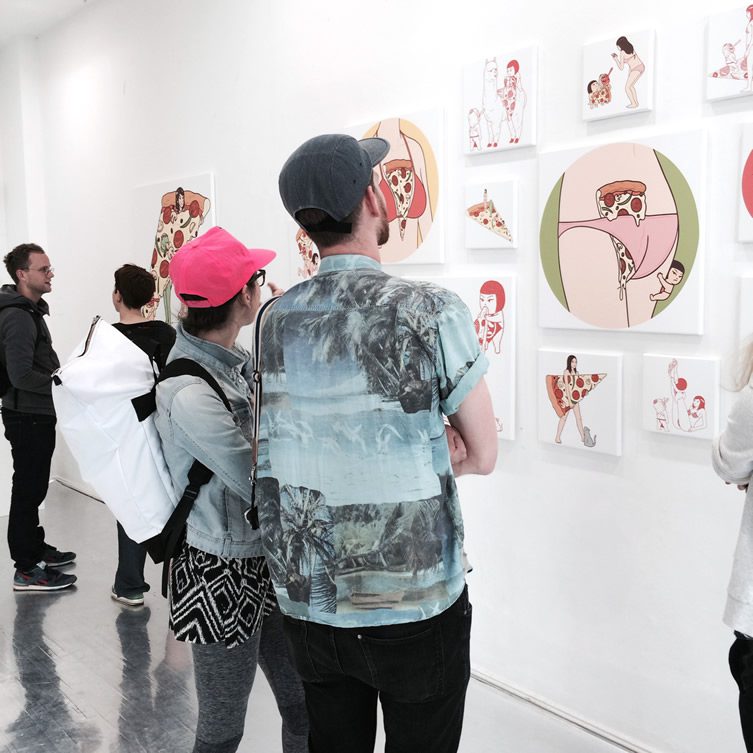 Tell us a little bit about your art career so far? Where did you study an how did you become an artist?
I loved to draw from childhood, and studied art at high school and university. It's five years since I became an illustrator after working as a freelance designer for 10. 
Who is the girl in your artwork? Is she based on someone you know or knew? Does she have a name?
The girl is not a specific person as such, there is really no meaning behind that. However, I think she is a symbol of romance in my works.
What do the smaller side-kick characters represent?
"Communication" is one of the themes of my work. The characters appear to express it.
Tell us about the themes within your work – your drawings are surreal and sexual – what are you trying to say?
I'm expressing atmosphere based on communication now. It is beyond description. And that is the real pleasure of drawing. Please interpret as freely as you like.
Do you eat a lot of pizza? Where does this fixation with pizza come from?
I sometimes eat pizza, but my favorite food is Onigiri (rice balls). Pizza is most popular food worldwide now, I'm interested in its presence.
Where do you get your ideas and inspiration from?
I am influenced by various things: the internet, music, radio, book, television, friends and so on…
Can you tell us anything about the projects you're currently working on?
My first book NIPPON CLIPART was published last year. I intend to serialise that. And I'd also like to hold my second exhibition in Japan in the near future.
***