However much fine art permeates contemporary culture — with art hotels, art restaurants and so forth — a stigma of stuffiness still remains within the white cube format of traditional galleries. Even those who know their Roths from their Rothkos still pace those wooden planks with an air of unease; hands behind the back, wearing their best studious expression.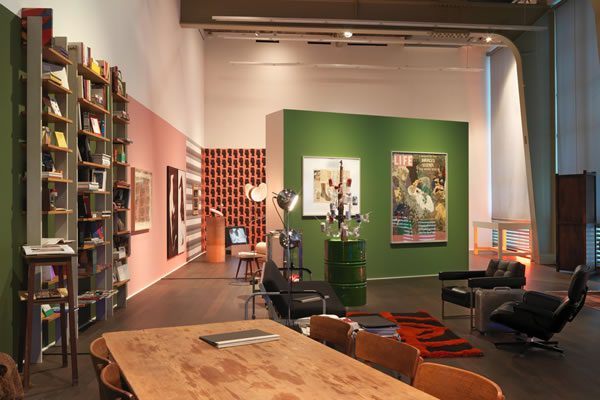 One of the world's most preeminent galleries, Hauser & Wirth (Zürich, London, New York, Somerset and Los Angeles) have done much in the name of democratising art — at their Hauser & Wirth Somerset project, and its wildly eclectic Roth Bar & Grill. The gallery's latest exhibition at their Zürich outpost takes the baton; creating an immersive 'living room' experience to celebrate the activity of Hauser & Wirth Editions and Hauser & Wirth Publications.
Salon d'Hiver. Books – Prints – Multiples is, admittedly, the living room of a very wealthy individual, but it is a living room nonetheless — a doing away with white walls and carefully hung works. Here the gallery is domesticated; works rotating during the four months of its innings. It's a natural setting for the art, it representing the gallery's publishing (founded in 1992) and editions (prints, editions and multiples since 2013) offshoots. There's buttplug-wielding Santa Claus wallpaper from Paul McCarthy; prints from the likes of Dieter Roth and Martin Creed; a whopping great version of Richard Jackson's sardonic self-portrait sculpture Bobble Head. Cosy.