We last saw New York-based artist Kara Walker in the summer of 2014, with the staggering scale of A Subtlety, a monumental installation exploring the horrific history of sugar production and slavery at Brooklyn's Domino Sugar Refinery. The scale may be different here in London, but the subject matter is far from.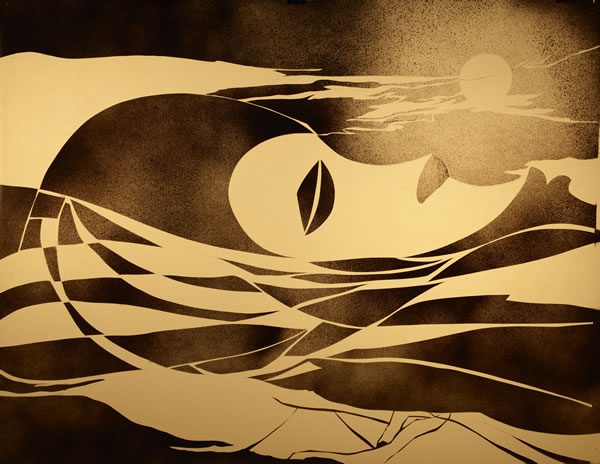 It wouldn't be Kara Walker if it was. The California-born artist cuts close to the bone on matters of race and gender, so often immersed in the history of racial inequality … how official stories have stifled the reality of suffering; of oppression and of violence.
Showing at Victoria Miro Mayfair, Walker exhibits drawings, sketches, and models that show her meticulous working process. In particular, the process behind her reworking of Norma, Vincenzo Bellini's 1831 opera — which she moved from Roman Gaul to an African colony under European control in the late 19th century for a presentation at last year's 56th Venice Biennale. Commissioned by Okwui Enwezor, Walker directed and designed the reimagined two-act opera … creating both set and costumes; the preparatory work for which standing alone as an impressive body of work in its own right.
Noma runs at Victoria Miro Mayfair until 16 January.