In a world of cultural enlightenment, it's a first that We Heart will urge you to suffer arduous boredom. But bear with us. Billing itself as the most boring video stream of all time is, in the eyes of most, not the catchiest of marketing strategies. Keen devotees of dullness may tune into a five-hour stream of a woman walking for 27 kilometres in the Democratic Republic of Congo this Saturday. Reckon Don Draper could sell that one?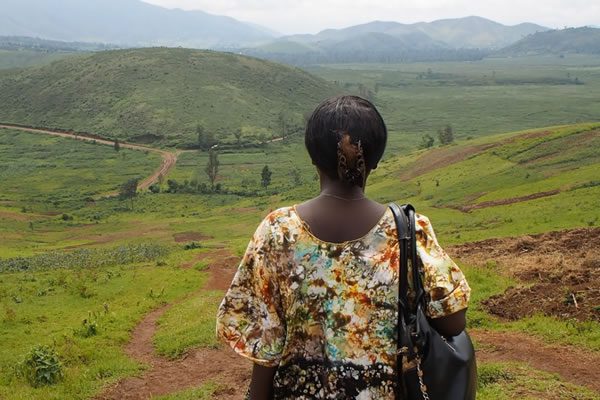 Made by Cordaid, one of the largest development aid organisations in the Netherlands, the video — which highlights the United Nations Universal Health Coverage Day — was made to promote universal access to health care. This is where things start to get interesting.
You see, the subject is Chanceline; a 26 year-old seven month pregnant lady from the Congo who needs a checkup. And the nearest clinic is 27 kilometres away. 27. Public transport is all but non-existent. Struggling to keep up are two cameramen, who admitted: "despite the beautiful landscape, the journey was hilly, and the burning sun turning into heavy rain made for muddy and slippery conditions at times".
Over her pregnancy, Chanceline will brave this crippling trek five times over … proving that accessible and affordable healthcare in the poorest, often conflict-affected, areas is simply not available. Healthcare is a fundamental human right, but 400 million people worldwide lack access to such essential healthcare services. 400 million.
The five-hour coverage of Chanceline's walk will be streamed, in realtime, at 12:12pm CET on Saturday 12 December. Let us all be aware of the measures some people take just to receive what we take entirely for granted.