Ernest Hemingway sits among the pantheon of American literary giants, with an oeuvre containing a number of the 20th Century's most acclaimed works including The Old Man and the Sea and For Whom the Bell Tolls. Hemingway was also possessed of a huge personality to match his towering creative ability.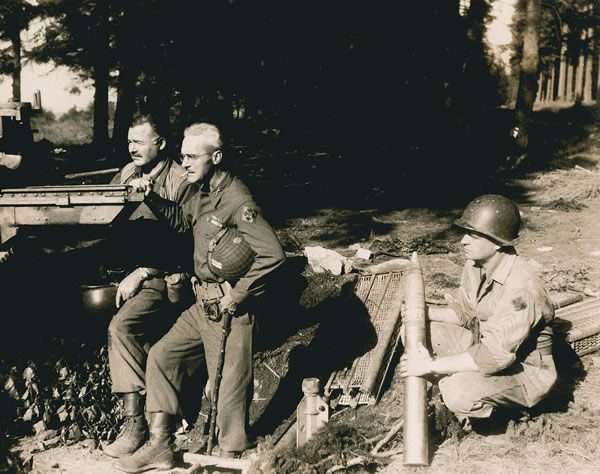 He stands apart from his contemporaries in respect of this larger-than-life persona; the image of the barrel-chested, big-bearded adventurer is almost as well-known as his writing.
With the first major museum exhibition of his life and work at the Morgan Library and Museum in New York, we are transported back to the author's influential time in the Army during World War One and the inter-war years when he penned the novels, such as A Farewell to Arms, which propelled him to fame.
Hemingway lived in Paris for much of the 1920s, becoming part of a circle of the city's ex-pat writers which included F Scott Fitzgerald, James Joyce and Gertrude Stein, and his frequent and intimate correspondence with many of those friends are a fascinating addition to the exhibition. There are also draft manuscripts and inscribed editions, notebooks, photographs and personal items on loan from the Ernest Hemingway Collection.
Ernest Hemingway: Between Two Wars runs until 31 January 2016.