Israeli artist Liat Livni is celebrating after scooping the top prize in this year's BLOOOM Award by WARSTEINER. Livni's work was judged the best entry from a record field of over 1,500 international entrants, and the artist will now enjoy some potentially career-making mentorship from a jury member — plus a nice little trip to Art Basel Miami Beach.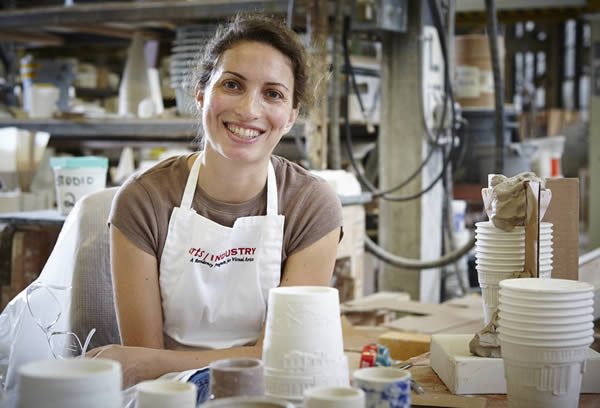 The winning work, titled Jerusalem Boulevard, Jaffa, depicts a section of the city viewed across three different time periods at once. The past era is represented by Zaki Khalaf House and Alhambra Theatre, and the palm trees planted for the boulevard's inauguration. The houses numbered 1 and 11 are from the present day, while Livni suggests a restored theatre façade for the future period. The sculpture is built up from from layered strips of veneer, with an architectural top section and an abstract lower half in which the wood hangs like roots of a disinterred plant.
The artist cites her parents as influences on this piece and on her interest in architecture as a key element in her works. "As the daughter of an architect and a civil engineer, I was always interested in urban architecture," she explained. "I am inspired greatly by nature and landscapes, by architecture and art, of course by the driving support of my family
and friends."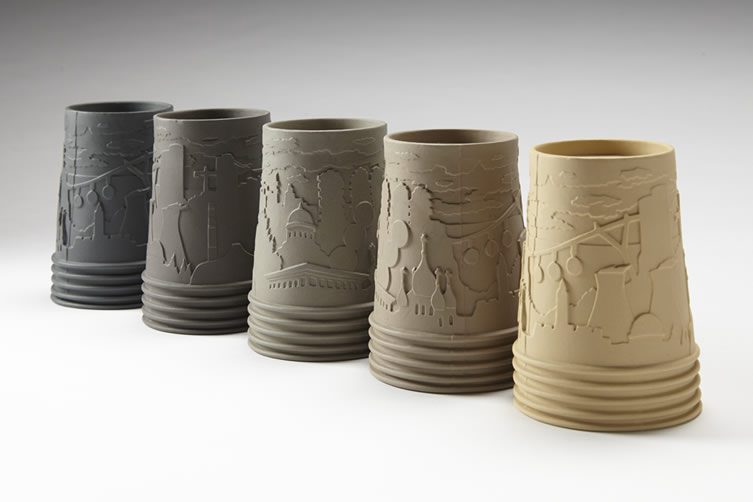 The work was first created for an exhibition at the Azrieli School of Architecture at Tel-Aviv University, and Livni revealed that she has considered working in larger scale public projects. "In the last few years I have been working on a few proposals for public spaces. Unfortunately none of these were realised yet due to budgetary reasons. Among these proposals I was fortunate to be chosen as one of the three artists shortlisted to propose an art project to the new Taichung Metropolitan Opera House by Toyo Ito and visit the construction site."
Livni's work is characterised by what she has described as "compulsive manual labour", working with simple materials and a utility knife to create her intricate sculptures. She said: "To be sure, patience is not something I am short of, and I think it is a good trait … not only in creating art.
"I think art should make us feel something and my desire is mostly driven by the ambition to create a unique artwork that has meaning and is not made only as an
aesthetic object."
As for the future, Livni is already thinking about her next project. "I am working on a research for new works for a solo exhibition at a museum in Israel," she said. As to where her work might be in the coming years, she said: "Hopefully in a public space where more people could enjoy it. I would love to be surprised by where it will be."
This part of an ongoing series created in collaboration with BLOOOM Award by WARSTEINER