"The artistic temperament" may be a bit of a broad brush with which to paint all creative talents, but it certainly seems to apply to Kati von Schwerin. Despite being shortlisted as a top 10 finalist in the BLOOOM Award by WARSTEINER 2015 — from a field of 1,500 international entrants — the German multimedia artist didn't sound too happy with the achievement, or with art itself, when we spoke to her.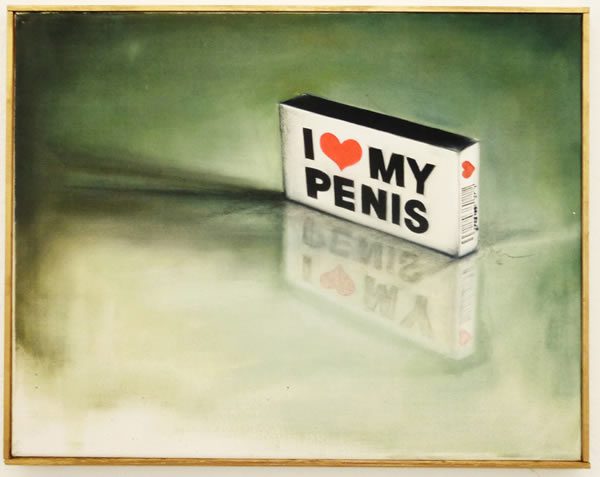 "I'm quickly bored of art," she said. "Sometimes I hate it. Mostly I hate it."
If we had feared this would be a short interview, we needn't have worried. Although von Schwerin gets down on art, she also seems to get off on it too, and admits it plays an important role in her life. "I always want to talk about myself, my feelings, my opinions, my critique, and I have to use art for doing this, otherwise I wouldn't have friends I suppose."
But should we take von Schwerin's words at face value? She herself has said in the past "don't ever trust the artist", and her submission to the BLOOOM Award by WARSTEINER, I knew pinocchio when he wasn't famous, references the artist's egotism and suggests an element of deception. Should we trust her, we asked?
"No."
Fair enough. Nevertheless, we pressed von Schwerin on the significance of Pinocchio.
"Well, he's the perfect manifestation of the artists character. He's a cute little liar, with a heart of wood, and he wants to be a 'real human being' so hard. Every artist wants to be a 'real' human being, but we are artists… we won't be.
"When you are an artist, you tell your own truth, not the absolute truth (yes, there is an absolute truth). We make promises, generate desires, create new worlds, but at the end it's just colour on canvas."
And what of the BLOOOM Award by WARSTEINER experience? You guessed it, a spiky response: "Well, of course it was great to be chosen as one of ten finalists out of 1,500. But honestly, when you're not winning, you're losing, and you don't want to be on a stage then, with a certificate and someone who's saying 'congratulations' … For what?"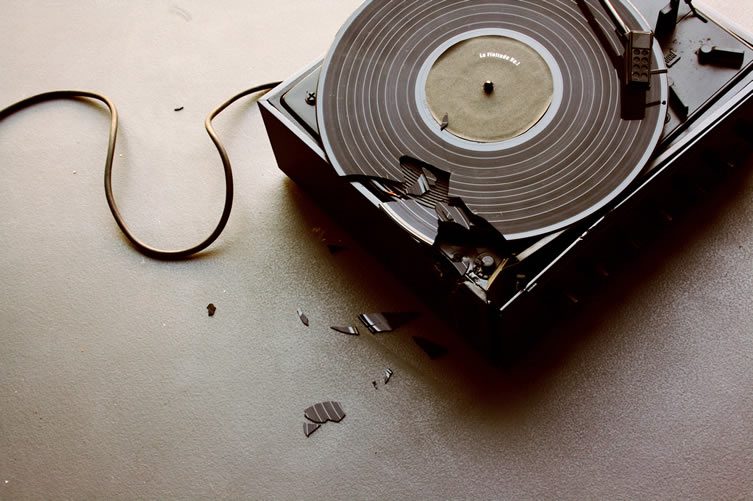 Surely all realms of creativity don't stir up so much angst? For von Schwerin, music also plays an important part in her creative practice. Not only is she a musician in the conventional sense, but she incorporates music into her artistic work too. Music seems to offer a measure of honesty and straightforwardness to balance against her visual art.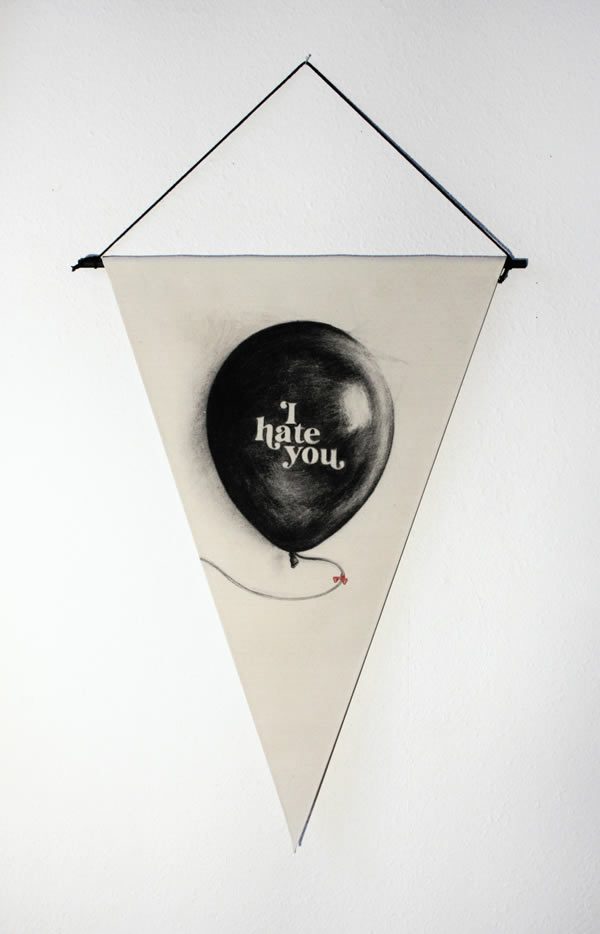 "Music is straight, it carries power, sadness, happiness without any long way round," she said. "This is the best thing for me. Because actually I'm pretty verkopft – is there an English word for this? Maybe you could say intellectual — and I can deal with that, but I'm thankful, that I have the opportunity to express myself in music too. That's pure freedom.
"In both fields, music and art, it's the pop-culture that gives me inspiration, because of it's power, lightheartedness and fearless attitude (for example Tobias Rehberger, Maurizio Cattelan, Sigmar Polke, Prince). On the other hand I love the pure, deep and intelligent art and music, cause it tickles my mind and soul, and I love that (for example: Martin Kippenberger, Christopher Wool, William Bouguereau, Glen Hansard, and Gregor McEwan)."
"Kati von Schwerin the artist mostly uses the brain as her main tool while Kati von Schwerin the musician usually follows the heart. So there's no problem between the two of them. As everybody knows, you never use these two things at the same time! In general I think they accept each other, but no, they wouldn't have a beer together in a bar, hanging around, talking about men."
This part of an ongoing series created in collaboration with BLOOOM Award by WARSTEINER