The restaurant and wine bar part of this business in Farringdon has proven such a success that the owners took the opportunity to snap up the adjoining property and expand the scope of operations.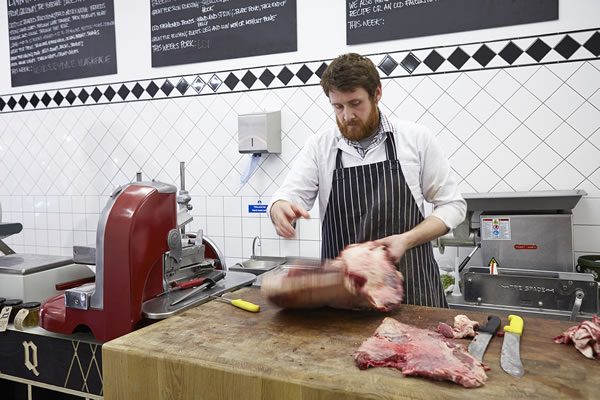 Renowned for its quality meat dishes, the venue added a butcher's shop and grocers in 2013, just a year after taking over the original premises. The Quality Chop House Shop works with fewer than half a dozen farms to source their meat and poultry, which is then butchered at the shop by head butcher Oliver and his team. The food shop sells some of the restaurant dishes to enjoy at home, plus sandwiches and everyday essentials from the farm. A selection of wines from the restaurant's list, and a range of artisan beers, were added to the stock list this summer.
Mirroring the olde-worlde aesthetics of the restaurant, Fraher Architects have touched the shop with a little contemporary update with cable lighting and black-stained plywood shelving units to hold all manner of foodie distractions.