A visit to Philos Athens is as much a journey of discovery as a retail experience, as the labyrinthine store leads customers on an exploratory, sensory path revealing contemporary Athenian history alongside its wares.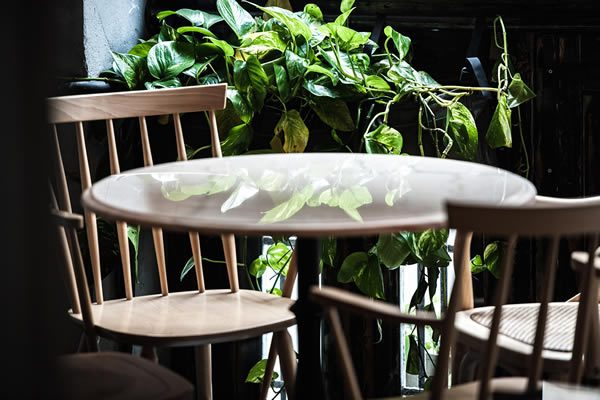 The philosophy behind the venture was inspired by the building itself; built in 1937, the neoclassical knockout (between Lycabettus Hill and Syntagma Square in the Kolonaki neighbourhood) was once the property of renowned entrepreneur E Koutlidis. His collection of more than 1,400 paintings can now be found in the Greek National Art Gallery, but a sense of their aesthetic beauty continues to linger in the air amid the current collection of design-led objects.
Every line and wrinkle accrued over the life of this building has been left proudly visible, lending Philos a great feeling of substance, longevity and quality. That's exactly the sort of criteria used to select Philos products, whether they be from emerging brands, established labels, or independent artisans. Arranged throughout the rooms of the former residence you'll find clothing, accessories and shoes, homewares, lifestyle products, and examples of the bespoke furniture from a select group of affiliated craftsmen. On the ground floor sits the Philos café and bistro, specialising in Greek food and wines.