London Design Festival takes the city by its particulars and bombards it with home; interior; exterior and conceptual candy. Party after party, showcase after showcase it sings a celebratory chorus for global design and the importance of it in our lives.
Amidst the dizzying conveyer belt of design and designers, one thing the festival does particularly well is to intimately introduce us to international places and faces that we may otherwise overlook. One place so oft-overlooked, and with good reason, is Taiwan — infamous for the plastic mass-production of our childhood. But times are changing. The country's capital Taipei is set to be World Design Capital 2016, and a nation of credible young designers backed by experienced makers is a force to behold.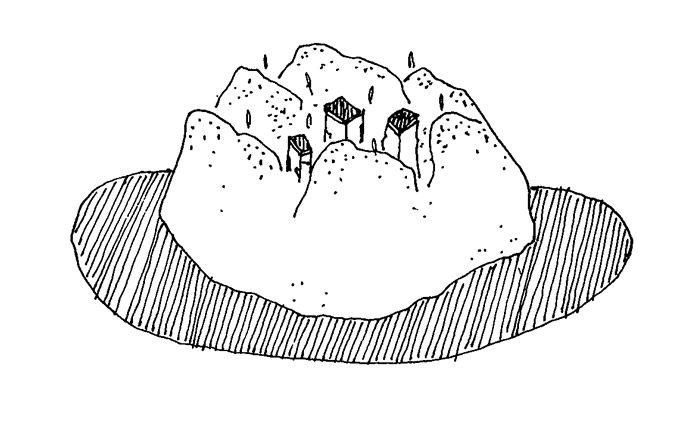 Not content with showcasing products; innovation; design … Eataipei, at Tent London, created a series of immersive culinary experiences to give us a welcome insight into the city's burgeoning creativity; and we popped along for the ride.
A beautifully-designed menu by London-based Taiwanese chef Chung-Ho Tsai and curators Rain Wu and Shikai Tseng mapped out the story of Taipei. Dish by dish, the menu revealing a little history; references to the landscape; talks of the people, their lifestyle, the city's future.
Throughout an experimental meal there was a sense of treading the streets of contemporary Taipei; I find myself clapping my hands like a child at story time. Presented with well-crafted taster dishes, mini artworks are meticulously conceived. Spinach flavoured mash in a sea of seaweed broth with coriander and Ibérico ham … oozy Taipeian squid ink butter-steamed buns — all looking every bit as good as they tasted. But this is a city that doesn't take itself too seriously; the honey-soaked Tapioca, Oolong team foam, and lemonade even came with a spoonful of popping candy.
So much more than a showcase: intimate, raising the ceiling of creativity. The perfect introduction to a world design capital. Taipei lingered on my tongue for days after the event, expect its name to linger for so much longer.