Hold the phone, what have we here? Cassia is what we have here, located in the sunny city of Santa Monica, California, and occupying the ground floor of the historical Telephone Building at 7th and Arizona.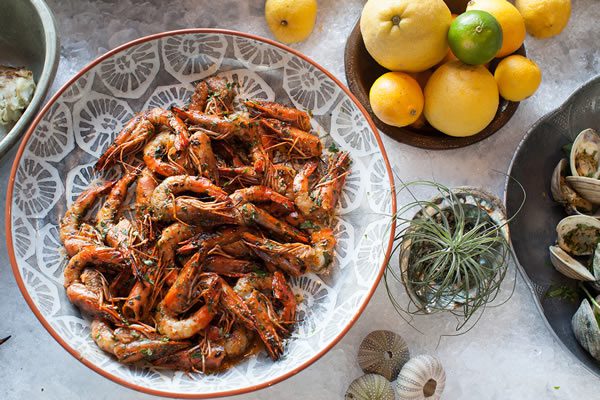 The six-storey Art Deco gem was built in 1937, and is now home to office space and a roof deck, but it's at street level that the most interesting things are happening. Montalba Architects were entrusted with re-purposing nearly 5,000 sq ft in creating Cassia — including 900 sqft of outdoor dining area — and took the original design aesthetic to heart when planning their contemporary makeover. The original raw concrete structure is still in evidence, with the addition of a bright and sleek soffit concealing conduits while leaving the space open to the high ceiling at the centre. Materials such as Calacutta marble and bleached walnut were chosen to reflect the period aesthetic and add a little vintage glamour.
Cassia is a joint project between two of Los Angeles' most respected culinary couples: Bryant Ng and Kim Luu-Ng, with Josh Loeb and Zoe Nathan. Bryant heads up the kitchen, bringing his Chinese-Singapore heritage to the table as well as incorporating other pan-Asian influences. The restaurant is divided into three areas, each with their own personality and food specialities. The front area is a Parisian brasserie, The Wood Grill focuses on grilled meats and fish, and The Wine Room … well, you get the picture.