Talk about going up in the world. Maketto, a smart restaurant and fashion retail combo in the H Street neighbourhood, was operating as a dollar store. The place has had some significant attention from the builders since then, guided by the creative vision of Michael Francis from Queue Design Agency.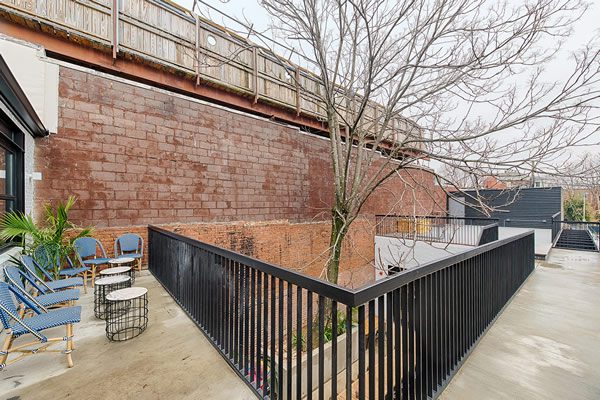 The property's transformation is something of a return to form when considering its history; the two-storey early 20th Century building was a posh enough to need a carriage house, which is now occupied by the restaurant kitchen.
Executive chef and co-owner Erik Bruner-Yang has focused on Cambodian and Taiwanese cuisine, and the Asian influence has been carried through to the venue's design. Part street market, part upmarket, Maketto hits the accessible sweet spot. Francis has salvaged original features where possible, and added modern construction where necessary, creating an interesting layered effect of old and new.
Blackened steel supports and torch-charred wood ping against the whitewashed brick, with reclaimed floorboards providing a neutral middle ground. The courtyard separating the two buildings and a connecting roof deck above provide attractive al fresco options.