Skulls haven't looked this beautiful since … well, ever. Normally a symbol of mortality and fear, acclaimed Japanese street artist Usugrow see things differently, giving his skeletal heads new life as characters in his wonderfully deep and dark ink drawings.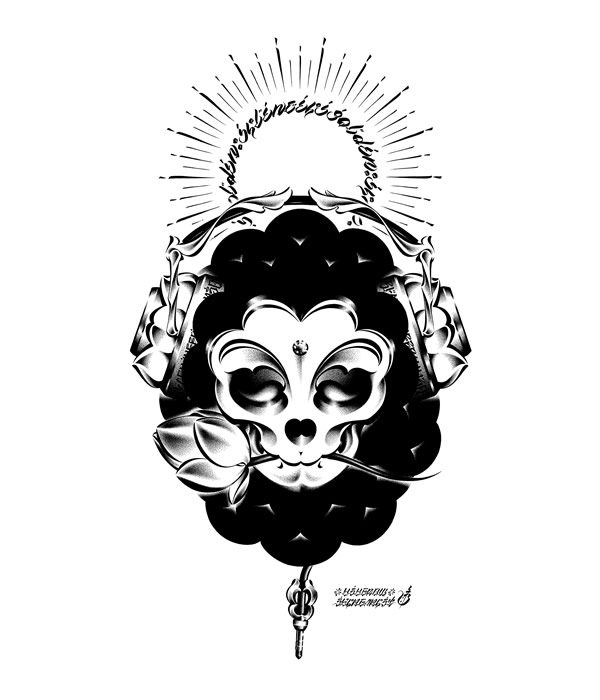 With luxuriant hair blowing in the winds of a desolate world, his heroines seem to search longingly for a reconnection to the realm of the living. Others just seem to want to put a pair of headphones on and dance. Usugrow's particular mix of fantasy, skate and tattoo cultures give the artist's work a unique personality, and after a decade of touring shows internationally he's back in Tokyo to present his latest series Organic Contract.
Usugrow's talent for incorporating lettering with pictorial elements first took hold in the early '90s, when he embarked on a winding career path by producing flyers for the underground music scene. In this collection, Usugrow combines his lauded pointillism technique with a new ink brush style and ornate calligraphy, often returning to his favoured skull motif as a metaphor for the duality of life and death.
The Diesel Art Gallery is host to around 40 artworks, including sketches and process drawings which give a clearer picture on how the magic happens, and site-specific work applied directly to the walls. Closing date is 13 November.