The amazing renovation job at bohemian bathhouse turned infamous nightclub turned ultra-swanky hotel Les Bains means even the briefest of visits to the Paris venue is sure to be a memorable one, but that doesn't mean it's not worth taking a souvenir home all the same.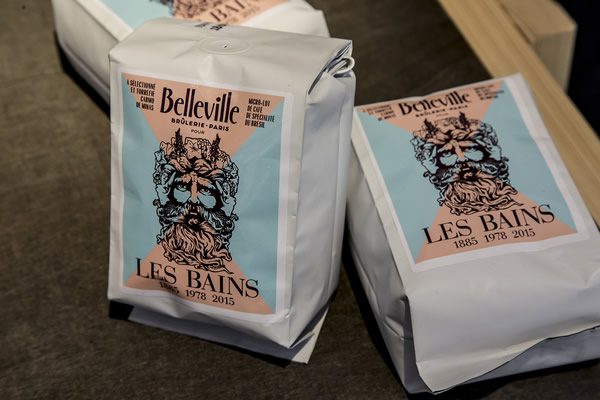 Les Bains' gift shop is a high class place in keeping with the hotel across the road, and a contemptuous "non" has been issued to the usual tourist tat. There is not a single Eiffel Tower statuette to be found at Les Bains' La Boutique on rue du Bourg l'Abbé, no Moulin Rouge postcards, and the t-shirts that have been selected by the store curators — film director Jean-Pierre Marois and Thomas Erber of the Cabinet of Curiosities — are a cut and a half above the usual "I ♥ Paris" efforts.
Instead, the apparel here sports the face of Les Bains emblem and good-time god Bacchus, designed by brand mastermind Alexander Kellas, and as well as clothing there's jewellery, electronics, homeware, coffee and art among an eclectic selection. The store-meets-gallery is the work of Diplomates, whose work we admire at London's Dover Street Market; the studio designed the Les Bains boutique as a 1:1 scale model to thoroughly test out the space before installing it.