You only need spend a minute amount of time in any major world city before spotting the tourist — all bum bags, front-rucksacks, sunglasses clipped onto a piece of string around their neck.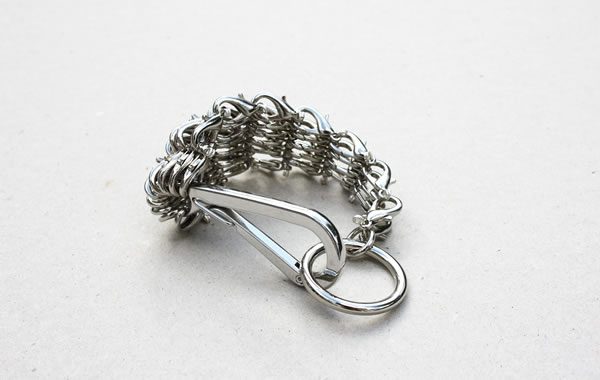 It was observing the hoards that descend upon London town 365 days a year, combined with a passion for travel, that inspired recent Central Saint Martins design graduate Ella Stern's The Tourist Collection.
Impressed with "the efficient nature of the tourist dress" and "the use of clips and fastenings to attach to the body", Stern's jewellery collection has been constructed using an array of clips and lobster claw fastenings; creating a bold and chunky set of arm candy that's far from your run-of-the-mill tourist fodder.