Bananas. Is there no end to the talents of this versatile fruit? Bursting with energy. Packed with vitamins and fibre. Pretty tasty too. And that's just their edible qualities. Bananas also have many other uses; the skins, for example, can be strategically placed in the path of an oncoming slapstick comedian, whose resulting slip is guaranteed comedy gold. They can be placed in the pocket of a pair of tight trousers, causing hilarious misunderstandings with saucy broads. And given their shape, I dare say bananas could be inserted in a few other places too.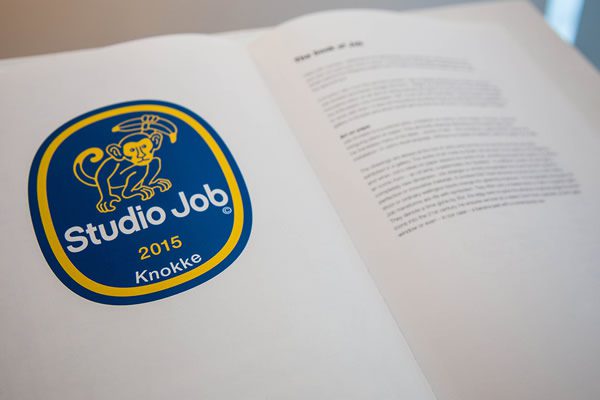 Bananas may be the ultimate multi-purpose fruit, but even so, they are not often used as lamps, are they? Job Smeets and Nynke Tynagel are never ones to think inside the box, however, and together as Studio Job they are currently exhibiting their collection of brilliantly bonkers banana lighting at Samuel Vanhoegaerden Gallery in Knokke, Belgium.
The range contains seven different Banana Lamps — some reclining seductively, others standing to attention — made from polished bronze, mouth-blown etched glass and LED lights. The lamps are being shown alongside some new furniture items including a rescue buoy mirror. Concept drawings from the collection are included in a limited edition signed monograph of Job Smeet's artwork, titled Desegnaĵoj, which is also launching at the exhibition. The closing date for The Banana Show is 27 September.