The £20 note was once the ticket to a world of possibility. A full tank of petrol that would transport you anywhere. Admission to a gig for you and your date. Two nights out at the pub. Two! While the dangerously red £50 note was the preserve of second hand car buyers and TV drug dealers, the £20 was the most valuable bit of cash the average Saturday job worker could hope to hold in their grubby mitts. Nowadays it's barely enough for a round, but the £20 note remains the best banknote in Blighty.
Bank of England notes are identified not just by their colour but for the famous and world-leading figures that adorn the reverse side. Since the modern decimal notes came into circulation, playwright William Shakespeare, scientist Michael Faraday, composer Sir Edward Elgar and economist Adam Smith have been depicted, and the time has come for the most recent, Smith, to make way for a new illustrious figure — this time from the visual arts.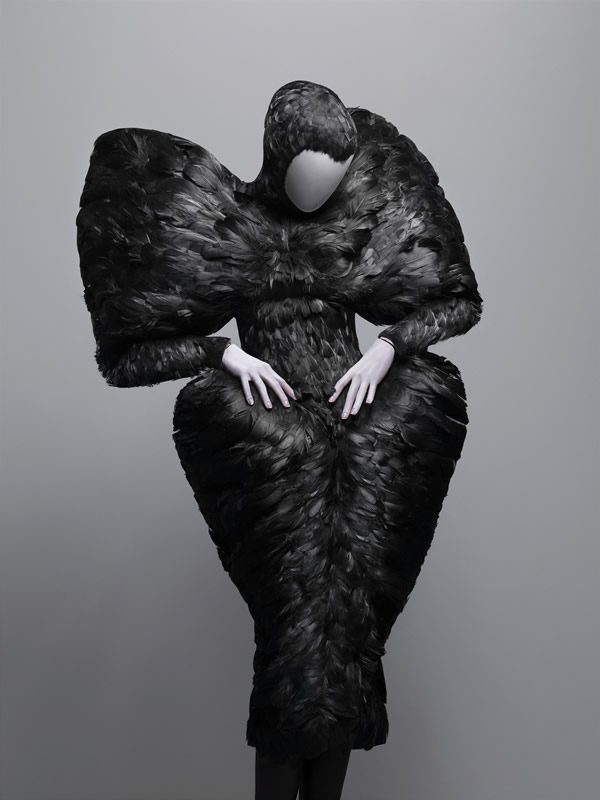 The Bank of England has recently closed the submissions process for the next £20 note, which saw the public invited to put names forward from a list of 592 eligible names. Here's our pick of the worthy candidates, with a little reminder about why they are deserving of the honour:
Alexander McQueen
Alexander McQueen's journey from humble beginnings to A-list fashion designer started at age three when he made dresses for his sisters, soon declaring his intention to make a career of it. After graduating from Central Saint Martins, McQueen launched himself on the fashion world with maximum force, unveiling ground-breaking designs coupled with shock tactics in his runway shows that earned him the nickname "l'enfant terrible" and saw him dubbed a "hooligan".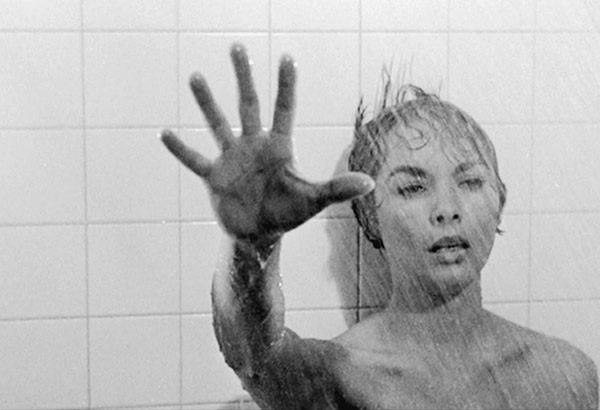 Sir Alfred Hitchcock
Sir Alfred Joseph Hitchcock, or simply Hitch to his friends, was a game-changing filmmaker in the field of thrillers, earning the title The Master of Suspense.
The son of a greengrocer, he started in a junior role at a small British studio and went on to be one of Hollywood's biggest and most innovative directors, enjoying a career spanning five decades. His films are benchmarks in the genre, and contain some of cinemas most recognisable moments, such as the shower scene in Psycho and the crop-duster chase with Cary Grant in North by Northwest.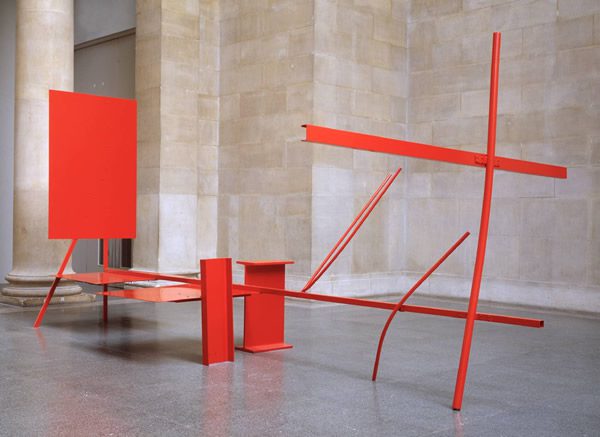 Sir Anthony Caro
By the time of his death in 2013 aged 89, Anthony Caro had made a lasting impression in the world of sculpture, both through his own practice and through his teaching at Saint Martin's. Caro began studying under Henry Moore in the 1950s, but abandoned figurative sculpture in favour of abstract expressionist works in which he bolted and welded pieces of metal together. His legacy includes numerous public works, collaborations with the likes of architect Frank Gehry, and as co-designer of the Millennium Footbridge in London.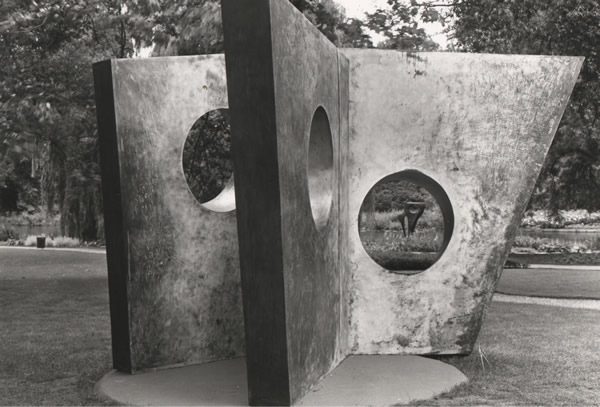 Dame Barbara Hepworth
Dame Jocelyn Barbara Hepworth, the daughter of a civil engineer, won a scholarship to the Leeds School of Art in 1920 where she met friend, colleague and lifelong rival Henry Moore. The two artists inspired and influenced each other for most of their careers, with Hepworth the first to sculpt the pierced figures that they would both become known for. After graduating, Hepworth travelled to Italy, learning how to carve marble. She was later a leading figure of the artistic community in St Ives, Cornwall, during World War Two and continued to live and worked there until her death in a fire in 1975.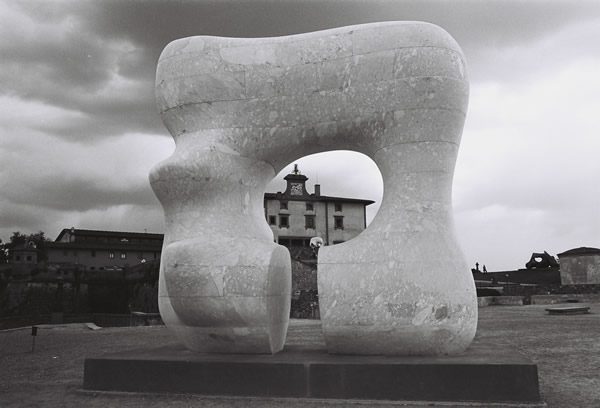 Henry Moore
He's already been name-checked as a direct influence on two of our nominees, and Henry Moore deservedly makes the list in his own right. Encouraged by his coal miner father, Moore attained a Grammar School place, but the pair clashed after Moore revealed he wanted to pursue sculpture — seen by his dad as akin to manual labour. Moore went on to be Britain's pre-eminent sculptor, known for his pierced shapes and especially his recumbent female figures whose form recalls the undulating hills of his native Yorkshire. Moore's legacy can be enjoyed in public works located across the world.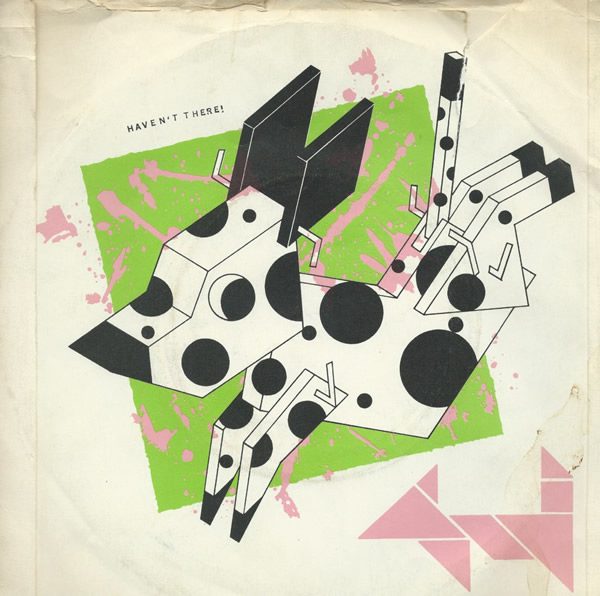 Barney Bubbles
Born Colin Fulcher in 1942, the artist known as Barney Bubbles went on to make a major contribution to the music scene through his pioneering LP sleeve designs. Drawing on his multi-disciplinary college training in disciplines such as packaging and materials, Barney Bubbles' work for the likes of Hawkwind, Dr Feelgood and the Psychedelic Furs remains interesting for the liberal use of riddles and cryptograms he included.
Bubbles also directed several notable music videos including Ghost Town by The Specials and Squeeze's Is That Love and Tempted. Another artist to die prematurely by their own hand, Bubbles' work lives on nonetheless.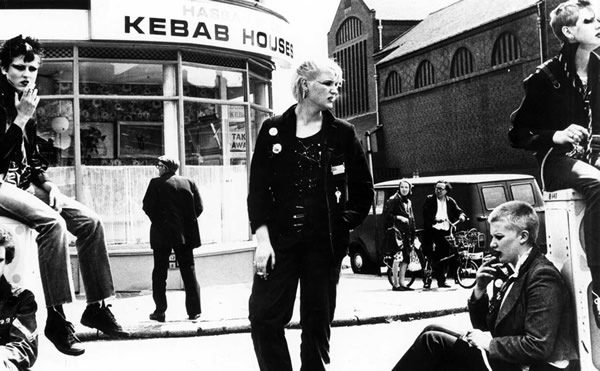 Derek Jarman
If the punk era came out with anything of artistic merit, it may well be Derek Jarman's 1978 film Jubilee. This post-apocalyptic tale came on the back of Jarman's re-telling of the martyrdom of St Sebastian — with a script entirely in Latin — and before Caravaggio, released in the mid-'80s and perhaps his best known work.
Jarman's 1989 film War Requiem coaxed Sir Laurence Olivier out of retirement to make his final screen appearance. As well as being a talented and progressive filmmaker, Jarman was a vocal proponent of gay rights, openly discussing his own lifestyle, his HIV diagnosis and subsequent AIDS illness.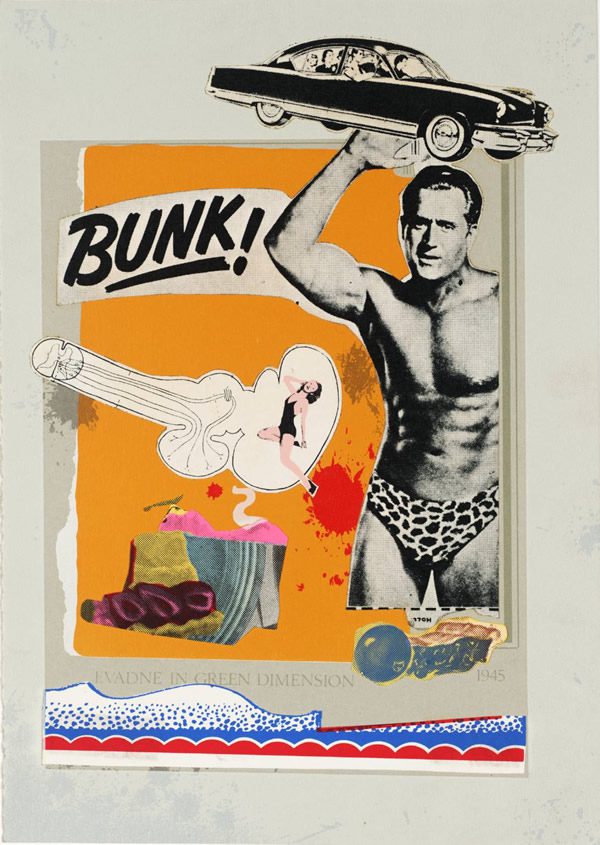 Sir Eduardo Paolozzi
Eduardo Paolozzi was the son of Italian immigrants to Scotland. His family were interned during World War Two, and tragedy struck when his father, grandfather and uncle were drowned en route to Canada when their ship was sunk by a U-boat.
Paolozzi studied in Edinburgh and London, moving to Paris for two years and soaking up the work of surrealists such as Alberto Giacometti, which had a lasting impression on his own output. In the 1950s Paolozzi founded the Independent Group — widely regarded as a pre-cursor to the later Pop Art movement. His man-machine sculptures created in the later part of his career remain some of his most powerful works.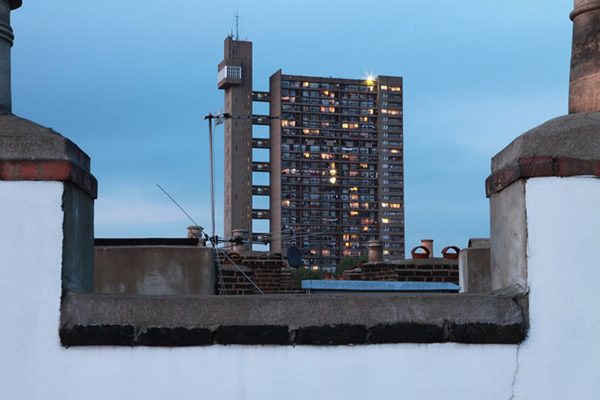 Ernő Goldfinger
Although born in Hungary at the turn of the century, Ernő Goldfinger moved to England in the 1930s and spent the rest of his life shaping the urban landscape of London. Goldfinger was strongly influenced by Le Corbusier and other modernist architects he befriended in Paris in the 1920s.
He built three of his own houses before World War Two, but it was the post-war rebuilding effort and the rise of the high-rise that really made Goldfinger's name. Notable examples of his work include the brutalist trio of the Balfron Tower and Carradale House in Tower Hamlets, and Trellick Tower in North Kensington.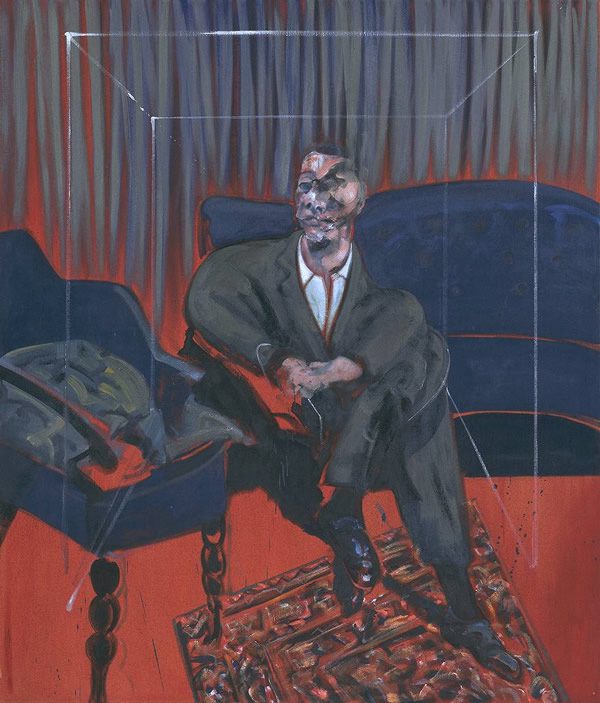 Francis Bacon
After a somewhat aimless start to his professional life involving furniture and interior design work, Francis Bacon took up painting in his mid-30s.His breakthrough work was a 1944 triptych Three Studies for Figures at the Base of a Crucifixion. The work featured a style and technique that became instantly recognisable in his later paintings — flat backgrounds in which figures were held, often caged, in torment.
He often worked in series, producing diptychs and triptychs exploring bleak themes of confinement, suffering, passing time and mortality. Bacon's work was apparently hated by Maggie Thatcher, which is a ringing endorsement if ever we heard it, and until the recent Picasso sale, Bacon's Three Studies of Lucian Freud held the auction world record for a piece of art — a reflection of his importance.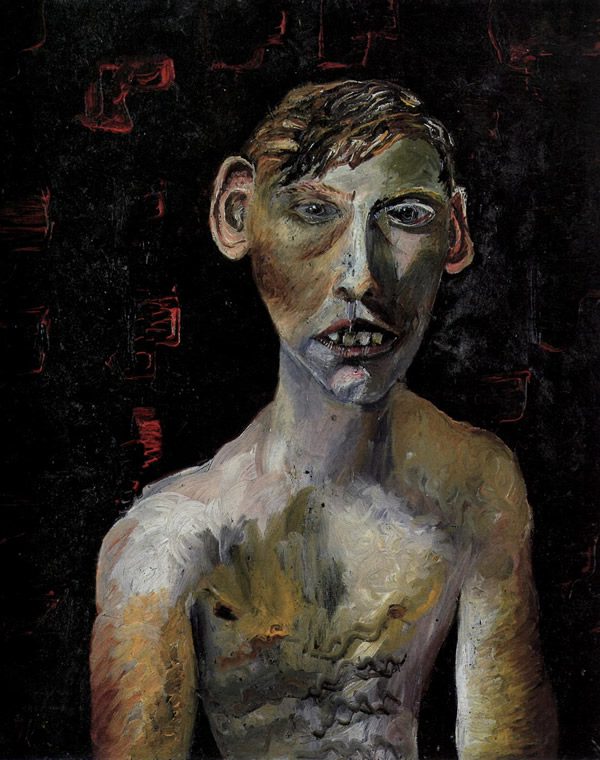 Lucian Freud
Bacon's friend and contemporary Lucian Freud is another great 20th Century artist to make our recommendations list. The German-born Jewish artist, grandson of psychoanalyst Sigmund, fled to Britain to escape the Nazis in the 1930s, living in rural England in childhood before settling in London where he lived and worked for the rest of his life.
Freud's style evolved from the 1950s to concentrate on figurative nudes, and his use of large brushes and his works' thick, heavy application of paint became a defining characteristic. Notable subjects for his paintings include Kate Moss, Leigh Bowery, and Sue Tilley, aka Big Sue, a non-celebrity who became famous as the sitter for a number of late career works including the renowned Benefits Supervisor Sleeping.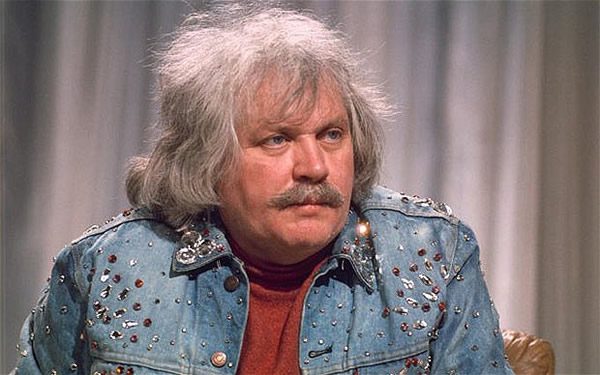 Ken Russell
Ken Russell's love of film can be traced back to childhood, when he would spend countless hours in the cinema with his mother as a means of escape from his violent father. Russell studied photography, served in the Navy, then embarked on a career in television. He worked as a documentary filmmaker for the BBC in the 1960s while simultaneously developing a reputation as a feature film director. Russell's 1969 film adaptation of DH Lawrence's Women in Love is perhaps his most famous work. Themes of religion and sex run throughout his oeuvre, which is also notable for its flamboyant departure from the British kitchen sink drama style of the '50s and '60s.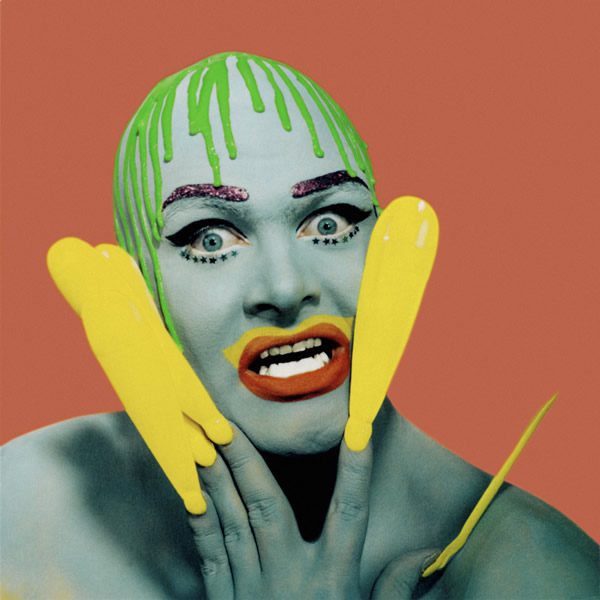 Leigh Bowery
Surely the most surprising candidate; Avant Garde multidisciplinary artist Leigh Bowery was only 33 when he died in 1994, but the Australian is considered an important influence on many 1980s and '90s artists, designers and performers in London and New York.
Bowery himself was a gifted performance artist, forming several short-lived bands, both modelled and designed clothes, and helped set up and promote underground clubs.
An infamous show with his new band Minty was closed after the first night by Westminster City Council, but not before a certain Alexander McQueen had the chance to catch the act. Bowery's influence continues to this day and can be seen in the costumed creations of comedian Noel Fielding.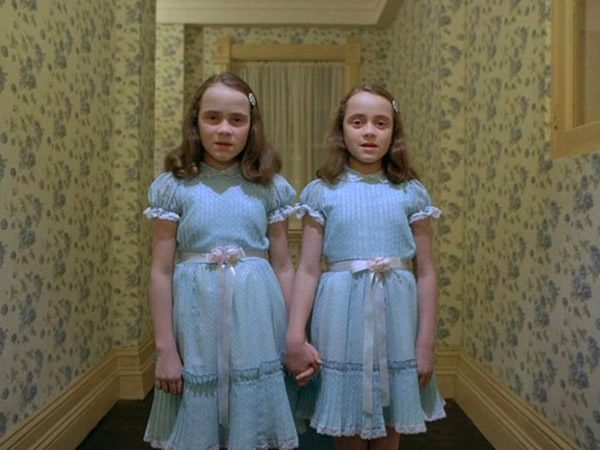 Stanley Kubrick
Known as one of the great American filmmakers, Stanley Kubrick moved to the UK after the success of Hollywood blockbuster Spartacus in 1960, living and working here throughout the golden years of his career. Kubrick is responsible for some of the 20th Century's most acclaimed, influential and well-loved films ranging from satire to sci-fi.
Dr Strangelove, The Shining and Full Metal Jacket regularly make the upper echelons of all-time greatest movie lists, while his magnum opus, the 1968 film 2001: A Space Odyssey, is described by Steven Spielberg as a seminal cinematic event for him and an entire generation. High praise indeed.