The core premise of Workshop Coffee Co. (formerly St Ali) in Clerkenwell is the method of bean roasting that is used here.
Coffee beans as you know them get their dark colour from an intensive roasting process, but at Workshop Coffee Co., it's all done a lot more lightly, allowing the sweetness and freshness of the beans to shine through in place of a burnt or bitter flavour. That light touch is also evident in the interior, which employs pale wood for the floor, tables and counters in an ode to carpentry.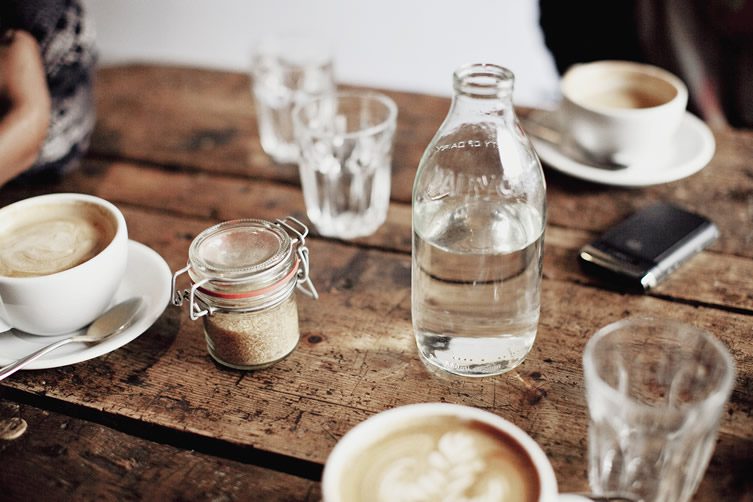 In their own words: "In April 2011 we opened our doors on Clerkenwell Road, intent on bringing to the neighbourhood the very best coffee possible. Sourcing, roasting and serving great coffee lead to more and since then, our Clerkenwell Cafe has evolved into a thriving destination for coffee, food, beer and wine lovers alike.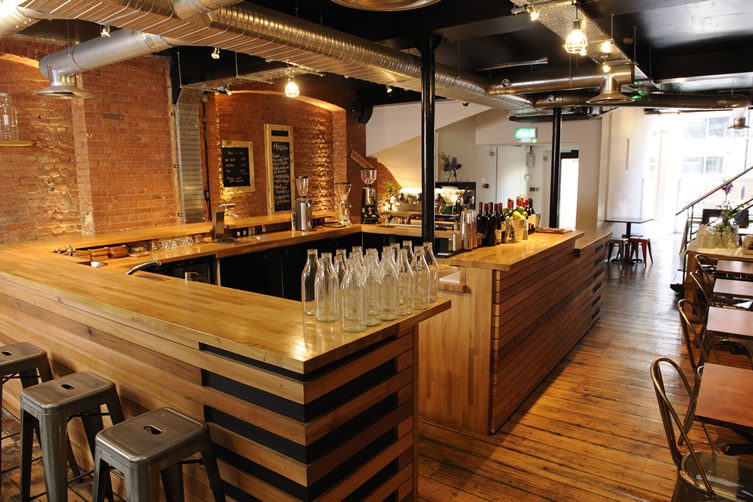 While our focus on serving great coffee has never faltered, we quickly added to our repertoire breakfast, lunch, dinner and weekend brunch services, rapidly receiving acclaim for each. Aside from serving thousands of guests, each and every week, we've been voted Best Independent Cafe Europe (Allegra Symposium), Best Vegetarian Breakfast (Observer Food Monthly), 'a great day-time cafe, becoming a major point of interest' (TimeOut), and won 'Best Independent Cafe' at the 2012 Cafe Society Awards.
A continually developing focus on conscientious and considered sourcing and preparation underpins everything we do, combined with a desire to always share these goods with our guests in a humble and relaxed way."