Danish design wonders HAY along with London designer Sebastian Wrong picked up where they left off at last year's London Design Festival with their new products the backdrop to a series of pop-up dining shenanigans, seeing them rightfully crowned as this year's LDF darlings. Elegant new products from the Danes and their Wrong For Hay collaboration showcase beautiful patterned accessories and excellent craftsmanship – all unashamedly simple. Superlatives were literally dangling from the tongues of the assembled press as we dropped by their tasteful townhouse-cum-showroom in St. James Park, its doors opened during London Design Festival showing off their contemporary craft in a quintessentially London setting.
As part of the collaboration celebrations we had a chance to dine with our favourite Finnish chef, Antto Melasniemi, who was invited to curate a series of suppers that fused Nordic foraging with London urbanism. Antto doesn't do things by halves, and as we sit among Nathalie du Pasquier's eye-popping cushions sipping on his home made gin with lingonberries the 'punk chef' insists we try the good stuff neat, and straight from the bottle.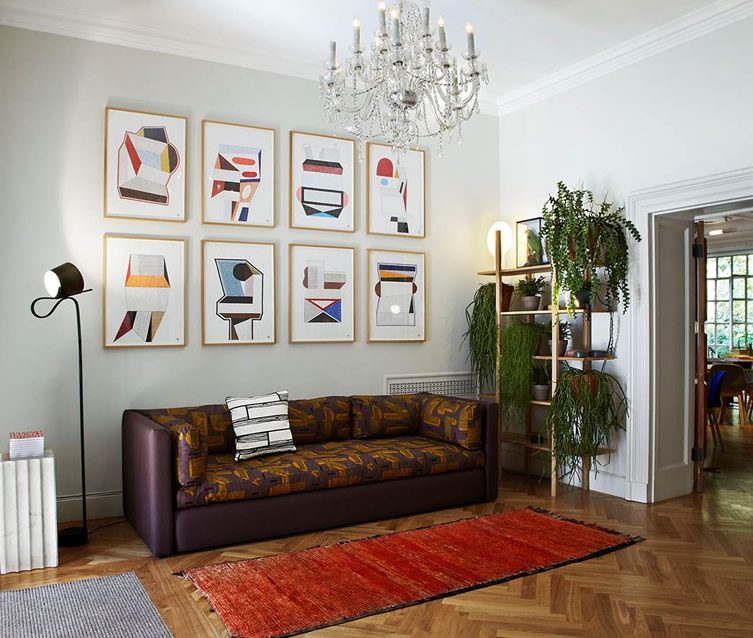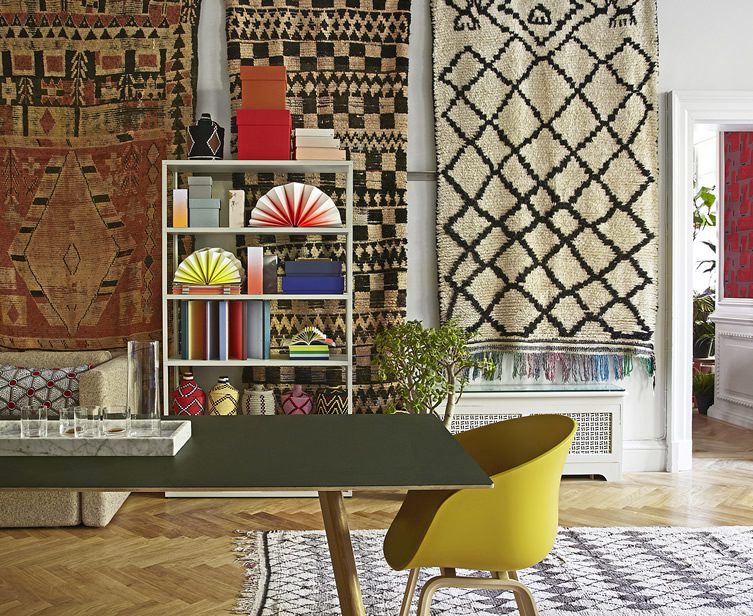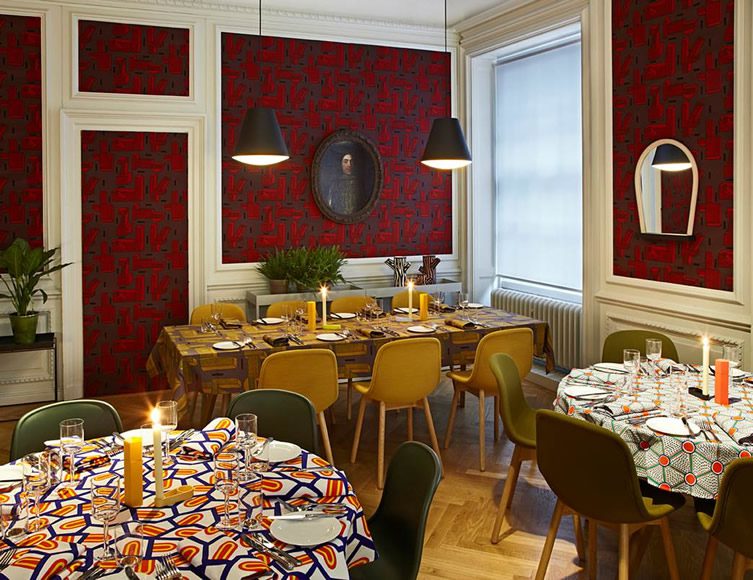 The dining room a sensory blaze of colour, composition and shapes – thanks to guest interior styling by Benjamin Kempton and Melina Keays – walls adorned with deep red cloth coverings, tablecloths vibrant and abstract, sofas and chairs upholstered in thick wool or velvet.
"We were delighted to be invited to guest-curate this show" the duo begin, "and have taken inspiration from the grandeur of the showroom's space. Eclecticism will be combined with bold colours, textures and shapes, suggesting new ways of using the HAY and Wrong for Hay designs".
The Design & Dine suppers get underway with Finnish rye bread soaked with syrup and three butters flavoured with chicken, crabapple and smoked fish. The room erupts when the bread arrives served on vivid, geometric kaleido dishes by Clara von Zweigbergk that fuse contemporary style and artisan sensibilities. A mild fish soup with cod cheek and a little Karelian pasty side was simply souper. (Sorry!) A lover of foraging, Melasniemi also serves an option of mains that include found sea shore greens and wild mushrooms – a nice seasonal touch. A truly Finnish liquorice crème brûlée another showstopper, creamy and gentle flavour that ends with a hint of deep, rooty sweetness.
The trio's temporary suppers are over, perhaps for another 12 months, their fleeting nature affording the project to keep fresh and innovative. From a selfish point of view mind, we'd have Design & Dine standing as a long term, ongoing collaboration between revolving chefs, stylists and designers – add that one to the suggestions box, guys…
***