The heavens open as our tiny propeller-plane lands on Orkney's mainland, Kirkwall. Of Zeusesque force and with raindrops the size of bowling balls. We shelter at Lynnfield Hotel, with a pint of local Scapa Special and a plate of fresh scallops. The sun soon shoos away the rain clouds, and we're on our way to the Highland Park Distillery. We're here on a mission to reacquaint ourselves with the importance of tradition, and of heritage – here on Highland Park's home soil. We learn how history can inspire modern creations, visit those carrying a torch for age-old traditions, and fill our bellies full of single malt and award-winning Scotch beef. Our experiences in Northern Scotland's archipelagos equate to much more than just a distillery tour.
Having recently launched brand new expression, Dark Origins, the distillery is a hive of excitement. Inspired by spirited and courageous smuggler, Magnus 'Mansie' Eunson, who worked by day in a church and by night as a secret distiller from his secret bunker in the local hills. Described by W.R. Mackintosh in Around the Orkney Peat-Fires (1898): "a born character, brimful of pawky humour and resource, which extricated him from many a scrape", Mansie appealed to the anti-establishment and prohibited locals of the time – the Robin Hood of Orkney was everyone's, bar the tax collectors, pal.
Highland Park was officially established in 1798 but years of whisky production preceded it. Using the traditional methods of the day, the distillery is one of the remaining few that still use a process called floor-malting. Simple enough, yet expensive and laborious, the barley is allowed to sit on a cold stone floor for days – turned by hand at regular intervals until it's almost ready to germinate. Most distilleries now use industrial processes to break down the barley starch and create the essential sugars that in turn become alcohol. Not at Highland Park's watch; tradition, traceability and ancient methods are key.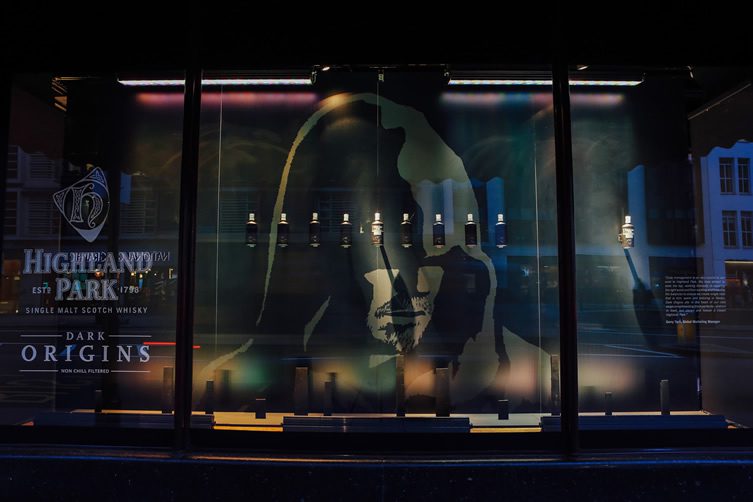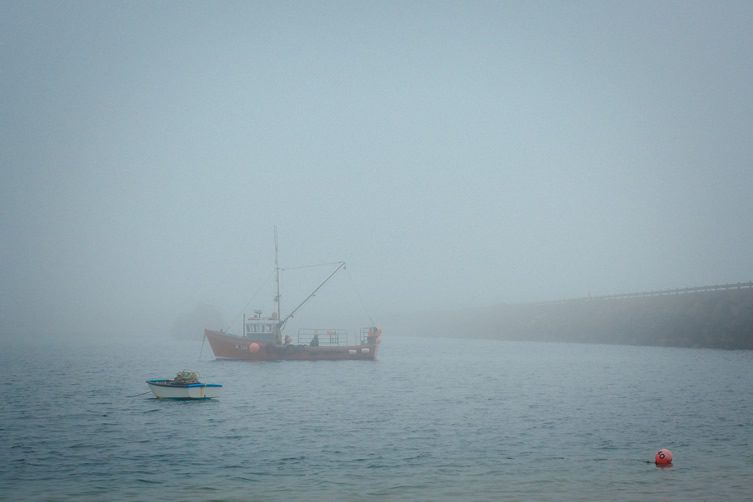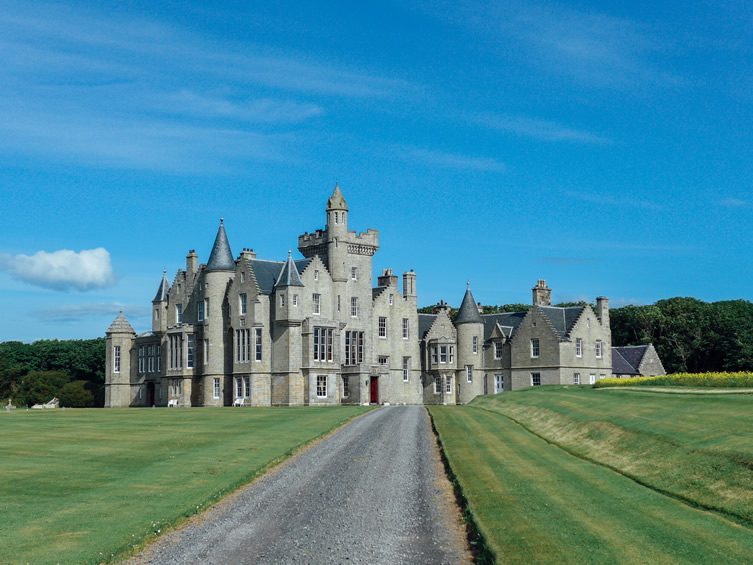 The process of kilning – ridiculously old ovens fed local Hobbister Moor peat to create heavy aromatic smoke that dries and flavours the malt – is another age-old process, and gives the whisky its distinctive flavour. When all is said and done, the liquid is matured in a variant of American Oak and Spanish sherry casks depending upon the expression it is destined to become – we watch a 'new make spirit' that won't be bottled until as early as 2026.
We arrive on the island of Shapinsay by speedboat, like a giddy Bond Girl-wannabe, the prospect of staying in a real castle is almost too much. Epic skies and green islands abound, the approach to Balfour Castle is unforgettable. Designed by David Bryce in 1845, the perfectly manicured site is the epitome of late Georgian splendour, the exclusive stay-residence is a notable Calendar House: a building that portrays date symbolism through means of architectural elements … seven turrets, 12 doors, 52 rooms and 365 windows. Clearly a nice place to stay, all year round.
Internally the castle is full of meticulously restored paintings, furniture, taxidermy and tapestries – a museum of curiosities steeped in history … Chesterfields in the library, abundant oak paneling, De Gournay silk wall coverings and grand fireplaces in all the rooms, it is quite something. A charming Victorian conservatory leads out to immaculately-kept sunken gardens, a few Highland Park cocktails should definitely be taken at sunset. Managed by chef Jean-Baptise and Elodie Bady, their welcome and attention-to-detail is unrivalled – gastronomic offerings are locally sourced and include Scotch beef, hand-caught crustaceans and garden vegetables.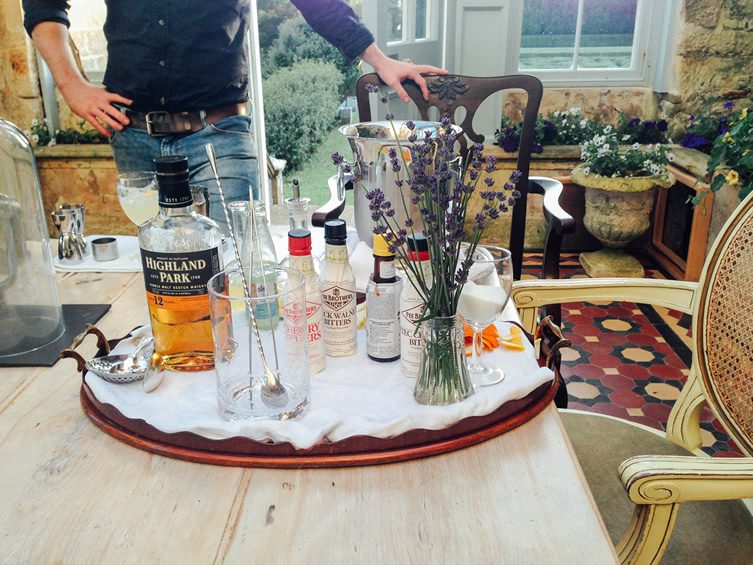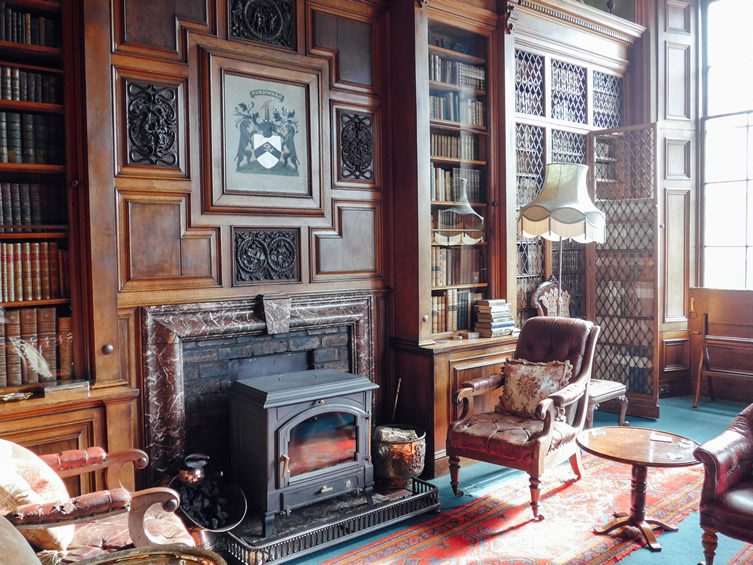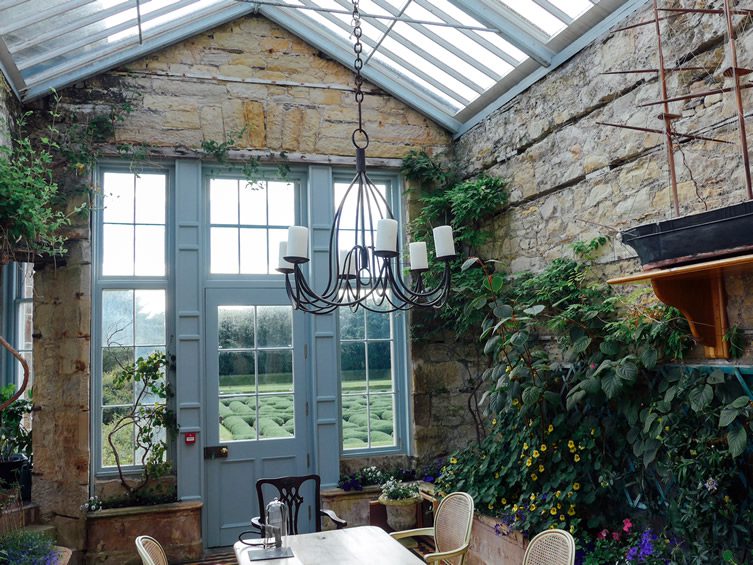 A UNESCO World Heritage Site, the historic Orkney Islands are blessed with sandy beaches, dive sites, WWII monuments and staggering vistas – beautiful come rain or shine. We head south to award-winning Netherton Farm in Holm, owned by Alistair and Anne Foubister. Happy and friendly steers and heifers run alongside our tractor as we tour the farm. Alistair explains that the happy beasts are not afraid of humans and that his stock is certified Scotch Beef, which means they have the highest standards of living in the whole of the UK. Fed on grass they spend their summers in the fields just like their ancestors did hundreds of years ago. Named Scotch Beef Farm of the Year by AgriScot and Quality Meat Scotland, it's not hard to see how well these animals are looked after.
The three Orkney business we've met give much food for thought – heritage, tradition and good practice the common denominator. Advancements in modern technologies mean anything can be produced in abundance, but what of the land, its animals and the preservation history? Learning through trial and error, our ancestors paved the way for all we know and are today – in a world rapidly changing, there's something to be said for stopping for a minute, looking back at the paths that have been laid, asking why, how? I want to know the meat I eat was happy, I want to know that luxury spirits are achieved by experience and not machine. From the fast-paced streets of London to the reality of Orkney – it's nice to be reminded of the importance that tradition and heritage can place on our very modern world. And to those championing these practices, we salute you.
***