Where do you stand on Katy Perry? On her head?? Come on now, don't be haters. Everyone loves Katy Perry, just look at her Twitter stats. Perry is the most followed person in the Twitterverse – more than 51 million people have signed up on purpose to read the American pop songstress' occasional opinions of world politics, modern culture, fashion, and of course get daily breaking news on her tour deets. I sometimes wonder how we managed before Twitter. Oh yeah, that's right, Facebook. Shudder.
Speaking of tours, Perry's Prismatic show arrives in the UK at the beginning of May, but as that's still a few weeks away, and it's been a month or so since the release of her last single Dark Horse, probability suggests there are a whole bunch of We Heart readers jonesing for a bit of Perry right about now. And we aim to please.
What has made Katy Perry, not yet 30 years old, so phenomenally successful? You'd have to start in the most obvious place, her music, which cynics will dismiss as throwaway pop propelled to mega-sales by a giant corporate machine. That would be to do her talent a grave disservice. This is a young woman who is the solo or principal writer on almost all her recording material, raised on the music of the church, and later educated in songwriting in Nashville. Perry's music may not be to everyone's taste, but it is to a lot of people's taste, and with hooks so catchy they approach evil genius, her records sell, and sell big.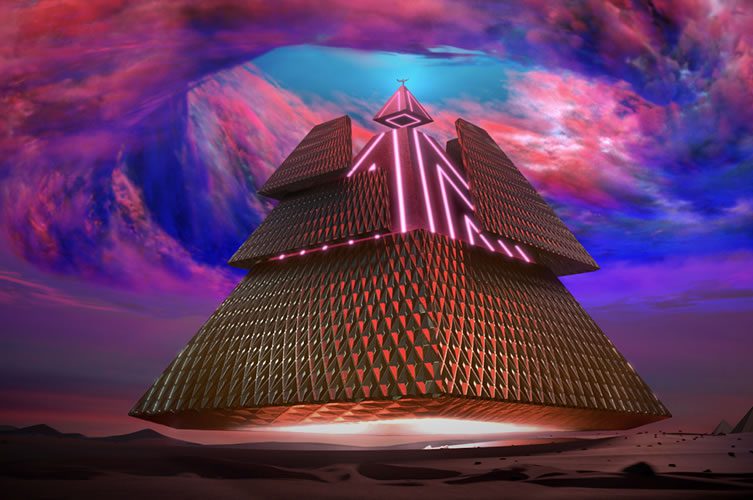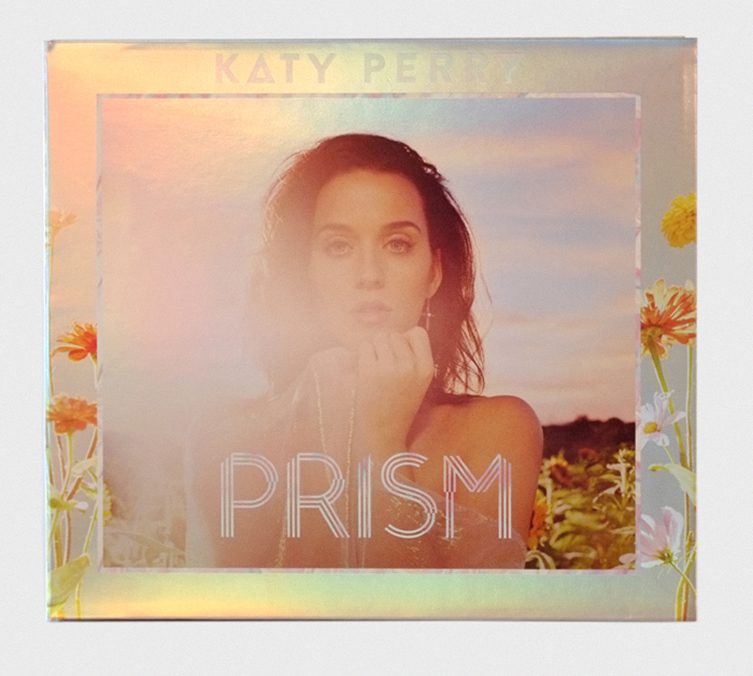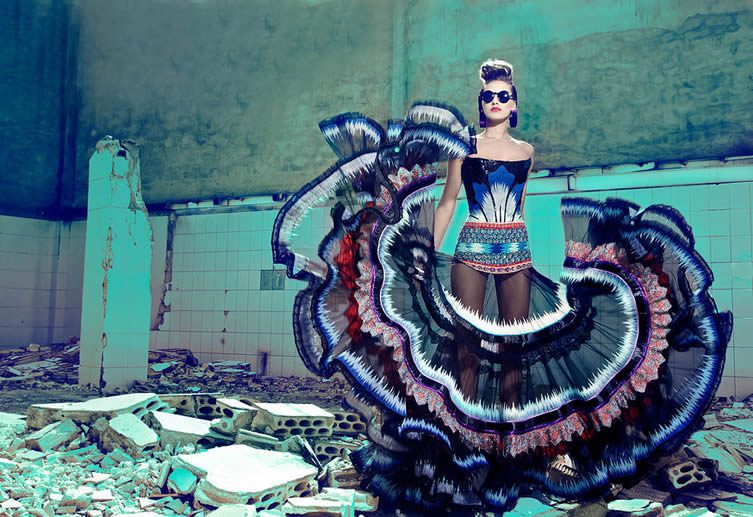 A big part of Perry's appeal is her approachability. Originally recording Christian-influenced songs under her real name Katy Hudson, when she decided to adopt a stage name she was shrewd enough to choose one which maintained a girl-next-door charm. Unlike her "avant garde" contemporary Lady Gaga, it is possible for Perry's young female fanbase to dress like her, which creates a powerful connection. When the occasion requires a bit more glamour, she uses relationships with classic designers such as Lebanese couturier Nicolas Jebran to turn heads on the red carpet. That brings me to another reason for Perry's success. Without wishing to sound like an inarticulate Sid the Sexist (but failing), she's very hot. She doesn't miss an opportunity to remind us, either, but are we going to bother feigning disapproval of the whole "sex sells" thing? No.
Perry is also clearly very ambitious. Big stage. Grand scale. She is An Event. Her latest illuminati-conspiracy-theorists-baiting video, for the aforementioned Dark Horse, is an example of this. Produced by Mirada as the third of a trilogy of films – the agency also did California Gurls and Roar – it was directed by Mathew Cullen, who had not long finished filming a big screen adaptation of Martin Amis's novel London Fields before shooting the vid. I'm not sure which of the projects had the bigger budget, although I'd put Dark Horse a long way out in front on CGI spend; not since Liz Taylor's famously lavish Hollywood epic has Cleopatra had such a glittering treatment.
Talented, attractive, successful, independent. A feminist icon then? I'm woefully under-qualified to comment, but she was Billboard magazine's Woman of the Year in 2012 and they probably employ many people who are more than qualified. She is, by most accounts, a nice person, not one to demand a new exclusive colour of M&M is invented specially for her gig rider, seems like a good laugh, richer than Croesus… as far as role models go, hard to beat.
Join the Katy Perry love-in when she arrives for her Prismatic tour's UK leg. Tickets to Katy Perry shows are available from StubHub.
***