Vera & Kyte, aka furniture, product and interior designers Vera Kleppe and Åshild Kyte, are based in Bergan, Norway. Their work has an understated aesthetic typical of Norwegian design, but a certain playfulness that is less so. I was keen to find out more. We talked about the importance of collaboration, being connected to a creative community and staying curious…
"Our design studio is always seeking new impressions, eager to discover the trigger for our next idea. This curious approach leads us to constantly explore new materials and aesthetics in all our projects ranging from objects to spatial design. The most important thing to know about us is that we are always enthusiastic about what we do – we take enjoying work very seriously!
   
"Curiosity is the starting point of all our endeavors. To us being curious is a fundamental approach and tool in our work. It's a way of constantly seeking new knowledge. Wanting to know more about something, whether it's a person, place, material, profession or anything else, is a driving force in our work. Leading us to new experiments and collaborations, curiosity always keeps us looking.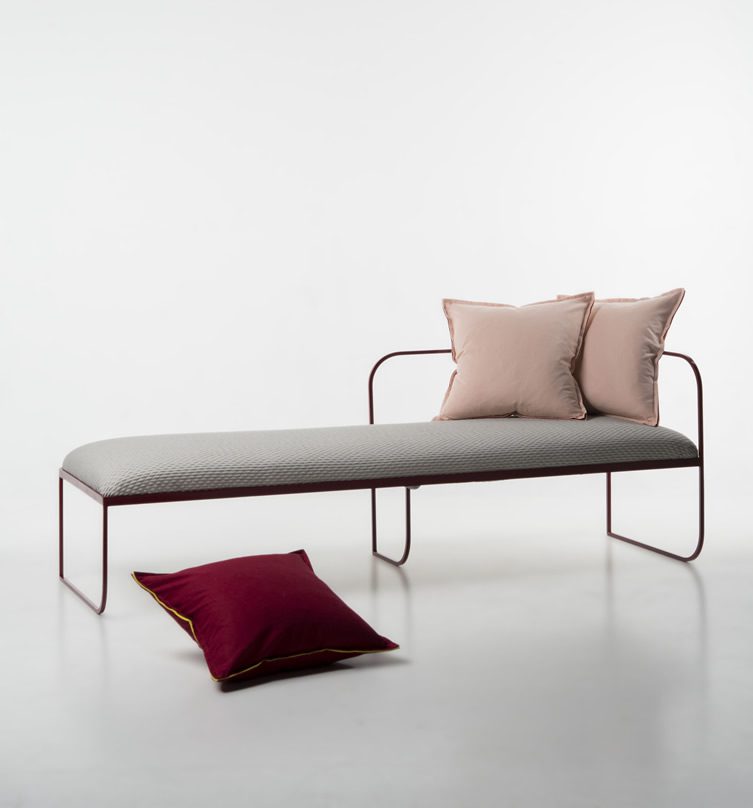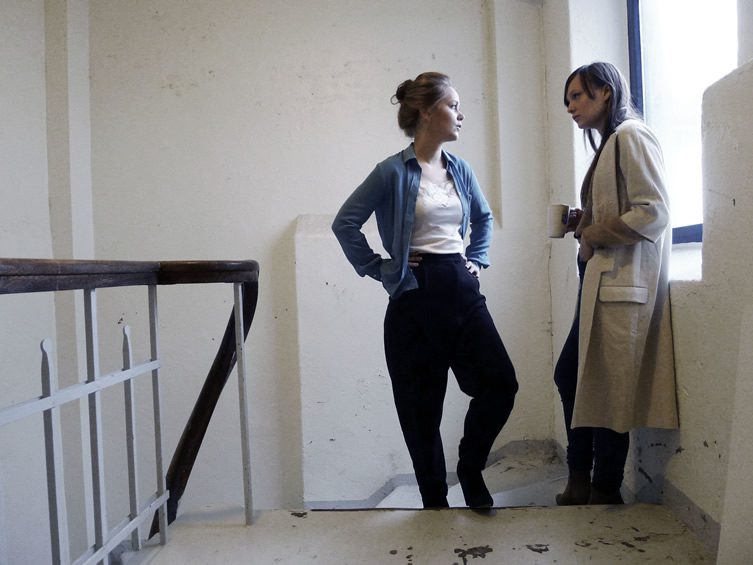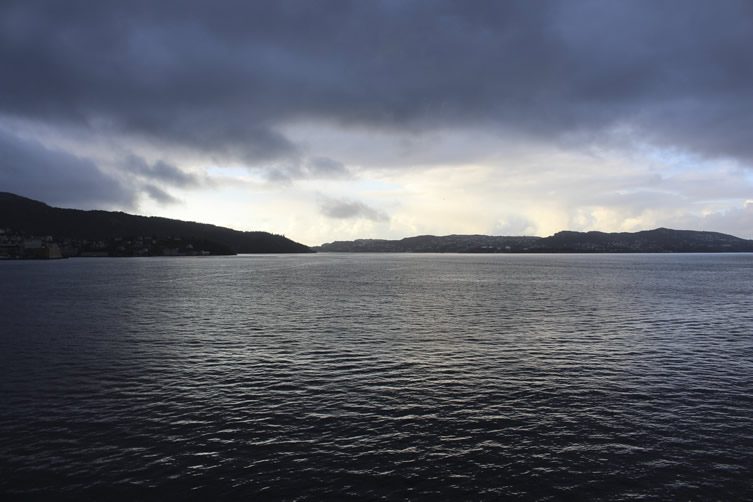 "We're both Norwegian and studied for our masters degrees at the Bergen National Academy of Art and Design, so the Scandinavian design heritage is deeply embedded in us. This gives us the base from which to freely explore and develop our own style. The playfulness in our work comes from the luxury of being able to rebel against and build upon that at the same time.
  
"Our studio is located at USF Verftet, which is a major multidisciplinary cultural arena. Situated in what used to be Norway's largest canning factory, it overlooks the harbour with its busy maritime traffic set against a spectacular backdrop of nature and contrasting weather conditions.
 
"Bergen is a small city with a large and active cultural community. Whether you are newly established or an internationally renowned artist, there is a strong sense of community and new collaborations arise continuously. This was one of the main reasons we decided to base our studio here. Having talented musicians such as Kings of Convenience, Razika or Young Dreams informally pop into our studio is one of many inspirational influences in our daily routine!
 
"We are inspired by a lot of things – art, films, magazines, architecture or even a person can leave us with an impression we want to work with. We are often driven by the desire to recreate a certain element of these experiences through our products.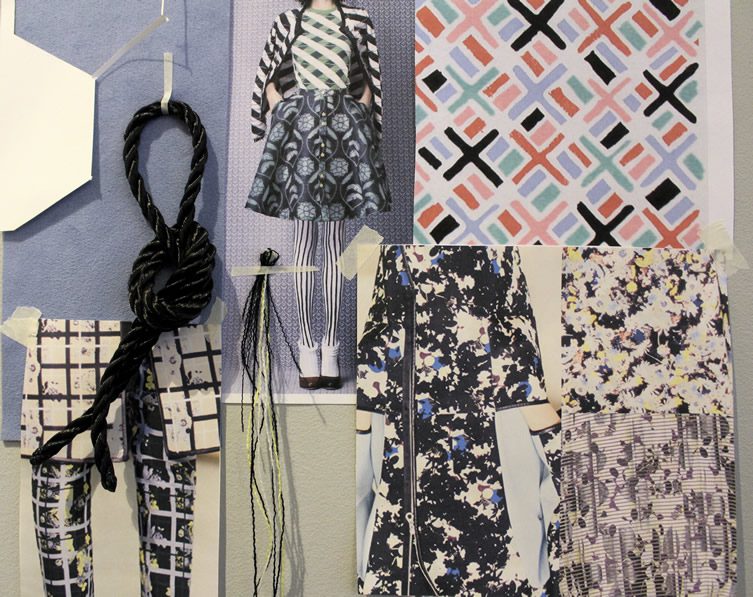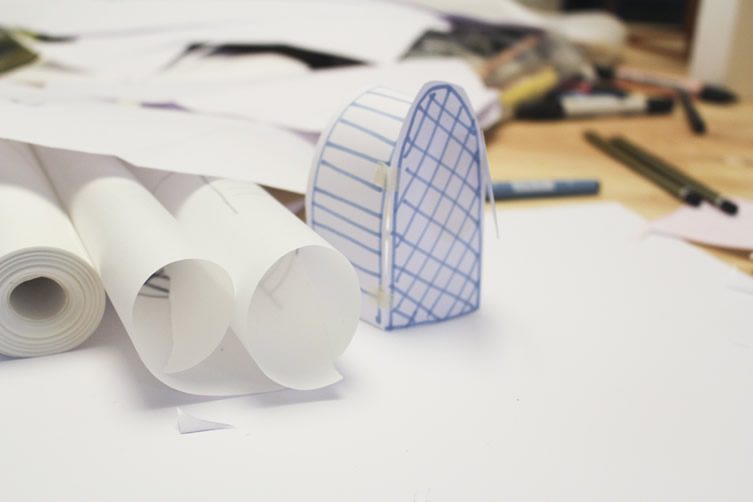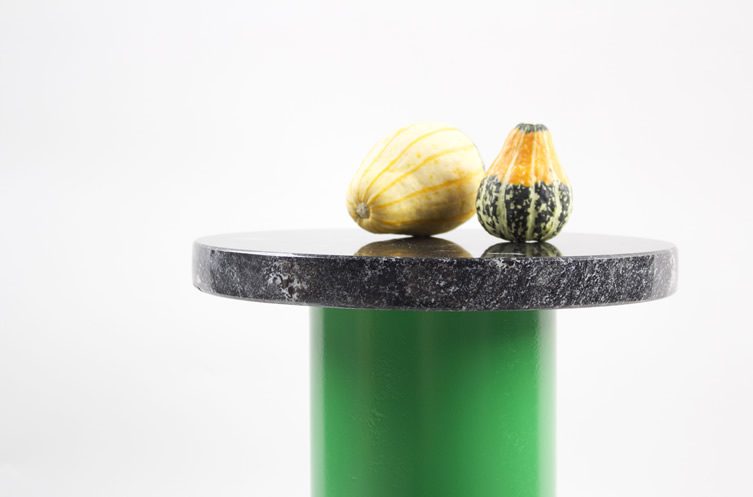 "If we get stuck, we just distract ourselves. Creative blocks are the perfect occasions to do an online quiz and figure out which musical instrument we most resemble, Google the world's smallest animals or challenge each other with ridiculous dilemmas. If nothing else works we just go for a walk, which hasn't failed us yet.
"Once we have established a vision for our project, a chain of processes commences. Initially a wall of inspiration and Post-it note ideas is created. This acts as an ever-changing tool throughout the project. Sketches become scale models, which grow into full size mock ups. Switching between digital 3D-modeling and hand crafted models is the most efficient way for us to get a complete feel for the product. Inviting people around us to give feedback along the way helps to refresh our perspective. This input allows us to refine and improve the product further before a final prototype is created.
 
The best part of the whole process is the first sketch that triggers simultaneous enthusiasm! From that point the idea can only improve and the joy of modeling and refining begins.
 
We're proud of our ability to collaborate. We work together on everything we engage in. The positive force the collaboration generates is a driving force in itself.
 
Our advice for an aspiring designer? Take risks. Be persistent. Stay curious.
***