I met Nathan Philpott and Jemma Ooi aka Custhom at Maison et Objet in January and was immediately hooked by the precision, and yet experimentation, with which they approach their work. They met while studying at the Royal College of Art and founded Custhom in 2009 to design wallpapers, ceramics, textiles and stationery. They are committed to UK production – their ceramics are made using fine bone china in Stoke-On-Trent and their wallpaper is embroidered in Leicester and hand finished in their East London studio.  I was keen to find out more about them…
"We try to push traditional processes to their limits. Whether it's using embroidery on paper, or finding a new way to apply foils. We've pioneered the use of digital embroidery on wallpaper and we're constantly experimenting and finding new ways to explore the process to create different effects. The quality of our work is paramount and we're proud to support the heritage and craftsmanship of British manufacturing.

"Precise to the point of being geeky, yet also experimental pretty much summarises our personalities! We'd love to say it is something we have perfected over time, but those traits are inherent.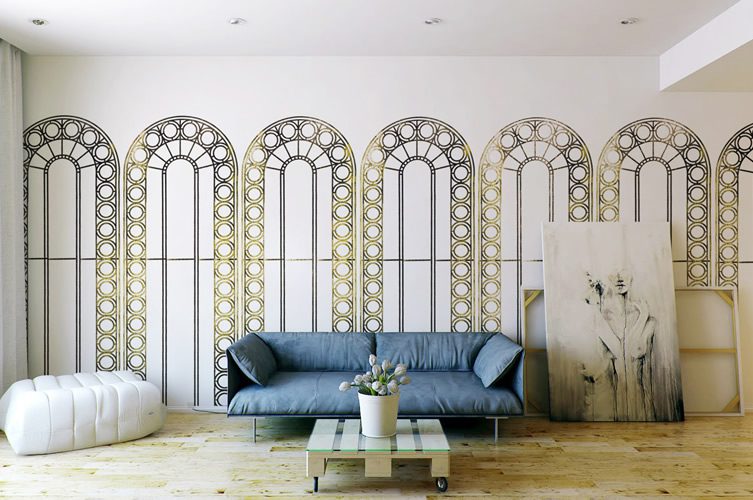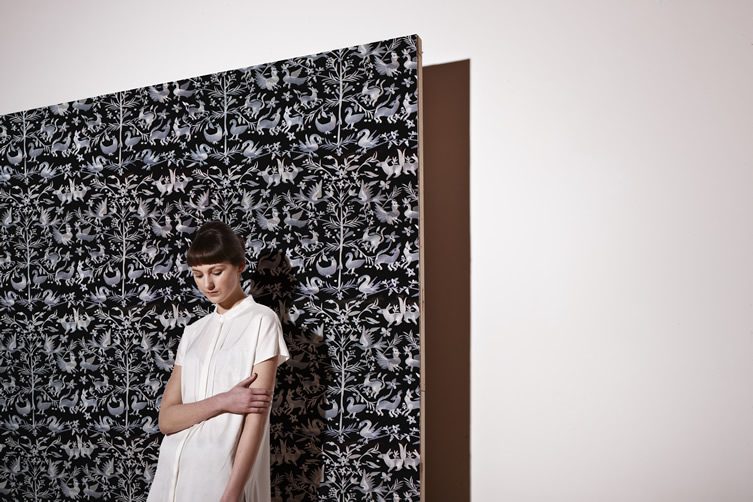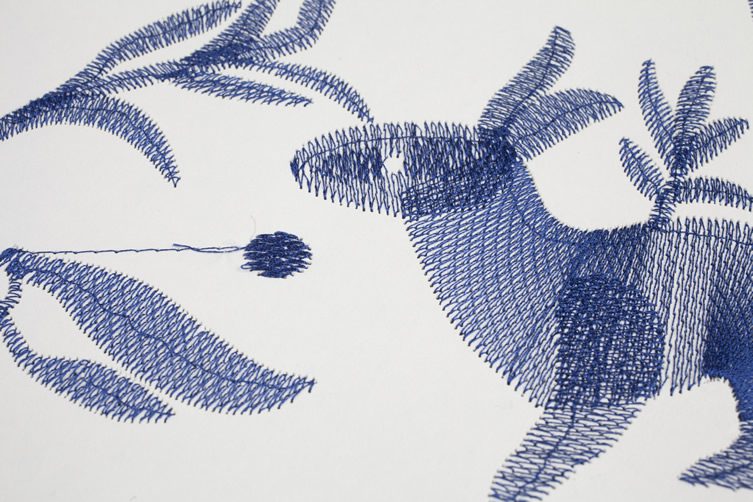 "Ever since we studied at the RCA, we've both been really interested in exploiting the idea of uniqueness and individuality in a product that is partly manufactured using a mass production method. It's important to us because it shows an element of personality and individuality, which we feel gets lost in a lot of what is produced today. Simultaneously we're showing that a product doesn't need to scream 'homemade craft' to have been made by hand – this information can be subtle.
"The foil process is a little less fiddly than gold leaf, but just as laborious. It's the unpredictability of the marks made during the application of the foil that we like about this process, and is why it's important to do things by hand.
"We find commissioned work comes together much quicker, because we have been asked to respond to a particular brief as opposed to designing a collection based on a new technique, which generally takes a really long time to get right. That said, figuring out how to make a system or mechanism for each process is our favourite part of the process – and then seeing the end result of course.
"Working in South London means great coffee, interesting buildings and good road names!

"What we're inspired by varies from science to architecture, from nature to learning about new processes and materials. For our new collection, Aves, we had been developing a stitch technique that allows multiple tones to one colour thread due to the overlaying of multi directional threads. At the same time as working out how far we could take this onto paper we had been researching the history of embroidery and decided to play on traditional folklore storytelling with thread, as these organic shapes also allowed us to play with this technique.

"Our advice for aspiring surface pattern designers would be to be inquisitive. That's really important."
***