"The movement of living creatures triggers sensations, emotions and communication," says Bob de Graaf. "In 2011, I made a radio controlled box with an abstract 'head' on it, and released it in a park in Eindhoven. I was the invisible puppeteer who controlled an abstract form so that it moved as if it was living. I was amazed by all the different reactions it got. People started waving at it, petting it, chasing it, and speeding up their own movement in reaction to it. It was a big discovery for me: that such a simple thing could provoke such joy and fun in people. As Plato said: "You can discover more in an hour of play than in a year of conversation."
"After this experience I wanted to see if it would be possible to eliminate myself and make autonomous moving objects that would do the same." Fast forward just two years, and for his graduation project from Design Academy Eindhoven Bob de Graaf has created Species of Illumination: two lights that act and react like autonomous creatures. 'Wallace' seeks out the darkest space in a room and brings light to it. Having done that, it's no longer the darkest space, so he moves on, constantly bringing light where it is darkest. Meanwhile solar-powered 'Darwin' searches for sunlight during daylight hours to charge his battery, and in the evening wanders around the house seeking movement – accompanying people with his light.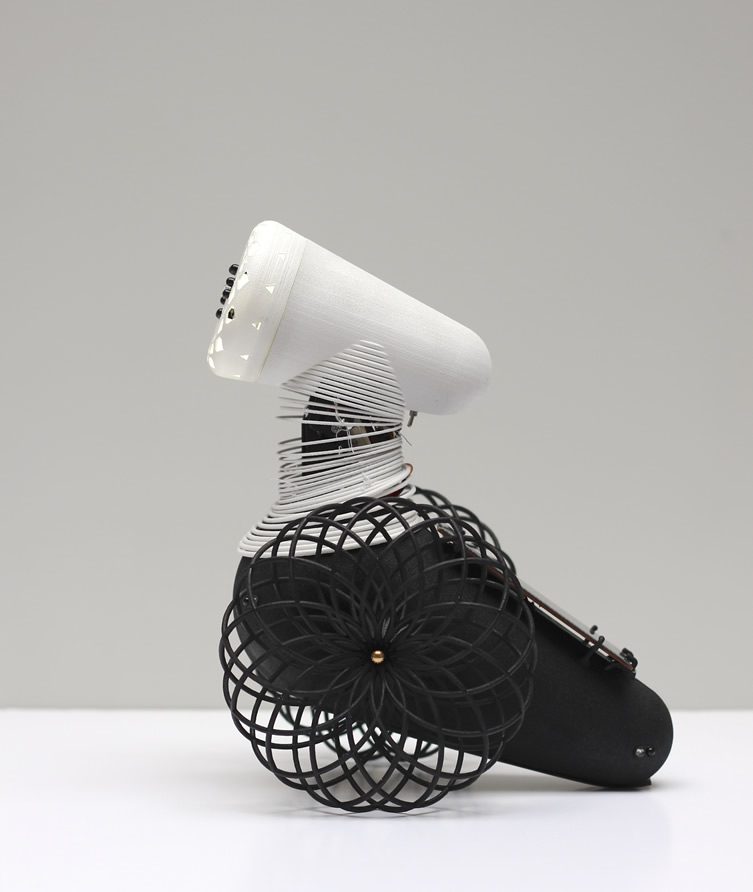 Bob says: "The interaction and emotional relationship Wallace and Darwin bring contribute to people's wellbeing, in the same way that pets do. My inspiration comes mainly from nature. In nature everything moves all the time, some things really quickly, others really slowly, but nothing has a fixed form or place. That's why I think it's really interesting to work with movement, instead of denying it and working with fixed forms.
"We see movement in inanimate objects, often because of the pose they are in – a pose can suggest movement. I think movement is a fascination for everybody. Movement is something that automatically grabs your attention. It could mean danger, or be attractive. Either way it is communicating something, whether it is living or not.
"I think my lights are very much animate objects. At this point I'm still pretty sure they are not alive, but I think there will be a moment where the boundaries become more blurred!
"I am a big fan of Wall-E, I think Pixar did a really great job in showing how a robot can be adorable.
"I hope my Species of Illumination project will bring wonder and joy. The interaction you can have with the lamps, and their sometimes unpredictable movements, makes you want to play with them.
"I think the power of play is underestimated."