Online, virtual, browse, click and purchase art would never have been used in the same sentence a few short years ago – but in very recent times, art has gone world wide web, along with being social; bringing the stigma around art collecting down to earth, and open to a wider audience.
Now; the words accessible, unintimidating, democratic and even fun are used to describe the art world in 2013. Being an art entrepreneur in these times means digital, or at least a digital presence, and Janina Joffe of East of Mayfair is leading the way when it comes to hip art collecting in the online space.
East of Mayfair is a unique platform selling contemporary art and photographs priced up to £10,000 (rather modest for the art world) which also sees the inclusion and promotion of fashion-led imagery. The site itself is a work of art created by illustrators Pierre Le Tan and Thibauld Herem, who designed and sketched a gorgeous English townhouse where browsers and buyers can experience Janina's curated works in the context of a home, along with testing them out on a given virtual wall. You can click, view, hang, decide and buy "off the wall" from the site's specially coded feature, or shop using a traditional interface. It's a new gallery and e-commerce experience that is using technology to reach a wider audience, and offer something fresh to what is often seen as a stale and intimidating art world. We buy everything else online, so why not art?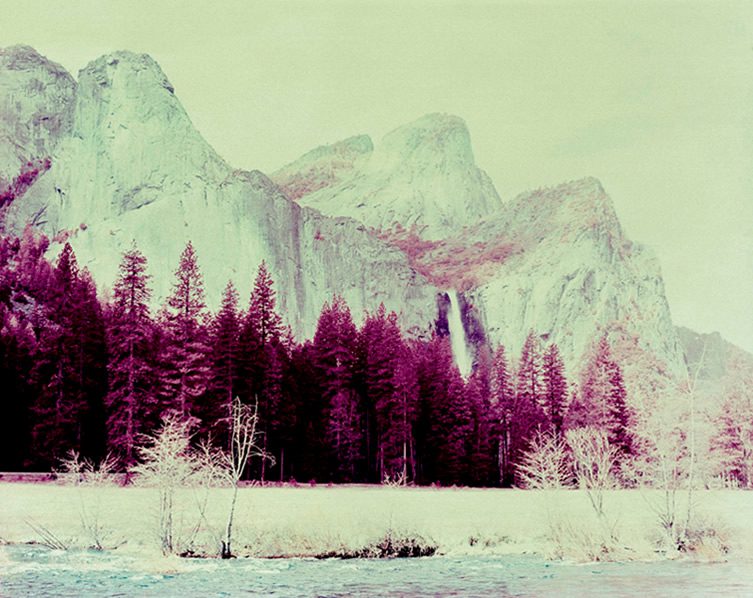 Having worked at Haunch of Venison, Christies and Berlin's Neue Gallerie, plus the Peggy Guggenheim collection; Joffe continues to service the real world too, curating for private and corporate clients and hosting physical East of Mayfair events. This coming September, London Fashion Week will see EOM take over fashion designer Rolland Mouret's exquisite Mayfair shop located in, you guessed it, a gorgeous English townhouse!
Connections to the estate of Antonio Lopez (famed fashion illustrator) and Pierre Le Tan meant East of Mayfair hit the ground running when it launched in 2012. With a love for the seemingly lost art of fashion illustration amongst other mediums, Joffe is championing a new breed of buyers who like their art contemporary and its purchase method progressive. En route to Milan, East of Mayfair founder Janina Joffe recently took a quick call with us to talk business, travel and, of course, art.
You're on the road at the moment, what gadgets can't you travel without?
I'm quite streamlined when it comes to my possessions, but like most people I use my phone a lot. I recently switched from Blackberry to Samsung, and it's pretty amazing having that many apps – including a virtual spirit level for straightening frames! Apart from that, I can't live without my MacBook and Canon S95 camera.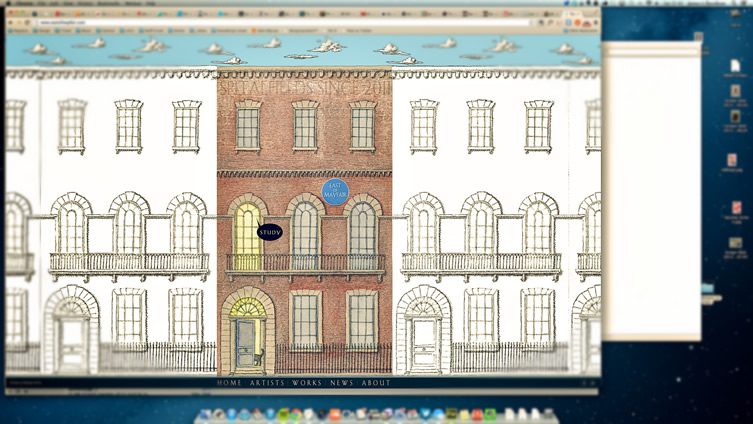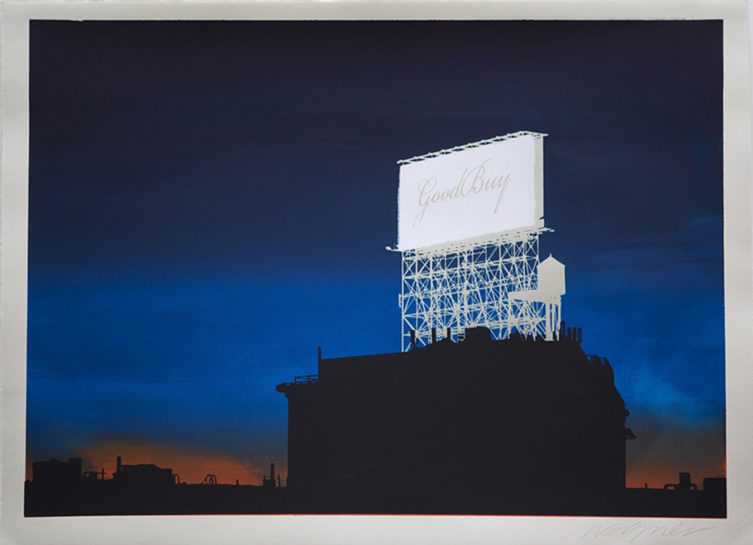 Where are you traveling to this summer?
I recently spent a week escaping the terrible London weather in St. Kitts and Nevis, which was stunning. I tend to go to Ibiza for at least a few days every summer and this year I am also going to learn to surf in Todos Santos, Mexico.
And where are you traveling to for art's sake?
Since I missed the opening of the Venice Biennale earlier this month, I am heading there in the autumn to see everything. I also just got back from Art Basel which was both overwhelming and exciting as usual. The trip I am most looking forward to is visiting the Lightning Field land art installation by Walter de Maria in New Mexico.
Are there any unexpected places you have found emerging talent? And would you trust the Internet to one day do all of your sourcing?
Once you have an art platform, people approach you with all kinds of recommendations but most of the artists we work with are the result of previous relationships, visiting art fairs and gallery shows. I think you can never remove human contact from the process of finding art. With digital photographs and prints, the image and the artwork are very similar, but with paintings and works on paper, it does help seeing things in reality, which is what I offer clients in London.
How did you decide on the name East of Mayfair?
One of my friends actually came up with it – the reference being that we are based in East London rather than in Mayfair, where most galleries are. East of Mayfair is a unique website and experience, so we are off the main path.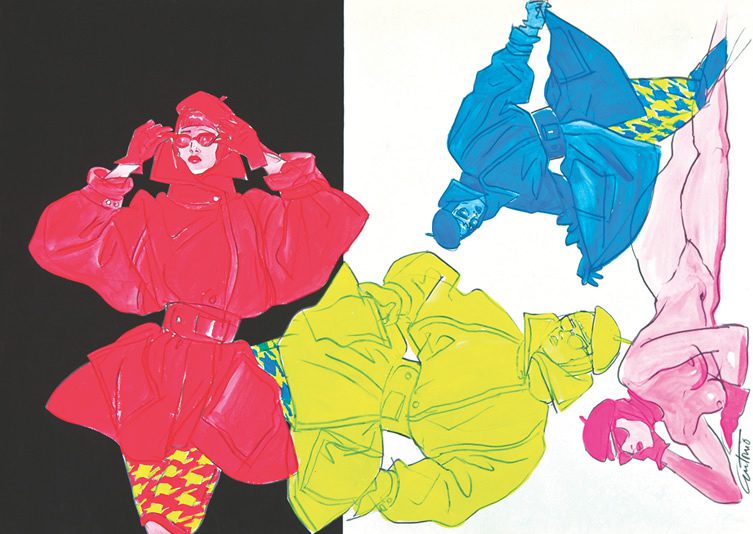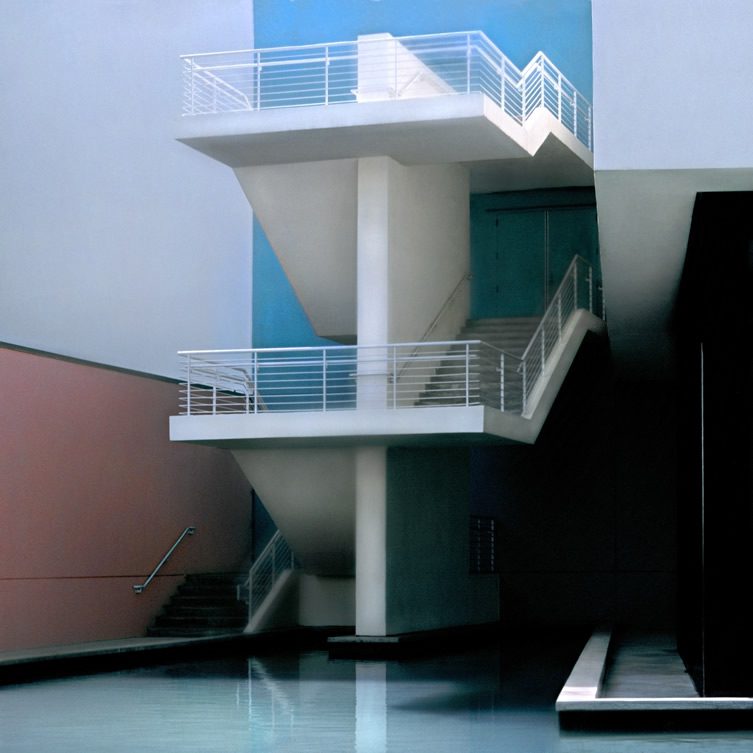 How do you decide whom to showcase at East of Mayfair?
This is largely down to personal taste, pricing and synergy with the existing works on the site.
How did you approach the amazing Mr. Le Tan and Thibaud Herem to bring your vision to life?
I used to work with Pierre in my previous gallery job and was introduced to him that way. We discussed the house and showed him some reference material and his first illustration was perfect. Thibaud was recommended to us by a graphic designer and we spent a very long time working out the details of each room. It was a real labour of love!
What has it been like being an art entrepreneur in these digital times?
So far so good! We've had lots of fantastic feedback and support and can reach more people than we would ever have imagined through the internet.
Did you see a new wave swelling of digital platforms like Artsy and Saatchi Gallery online and see an opportunity?
In the beginning the idea of East of Mayfair was actually a space in the real world. Since we didn't have the means to buy the dream house to sell from, we decided it could actually be more interesting and versatile to create a virtual model.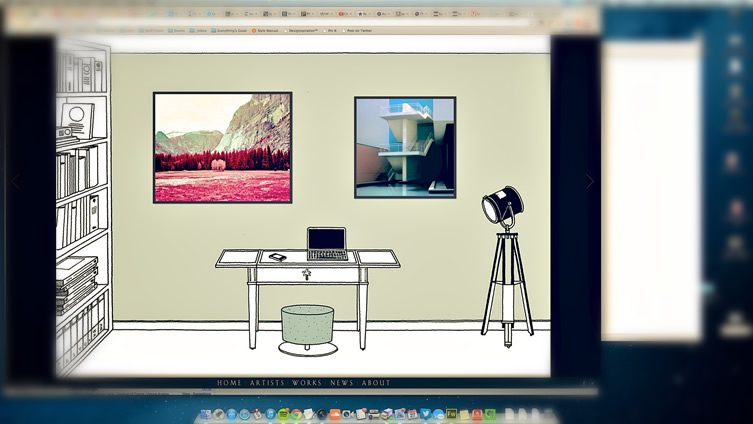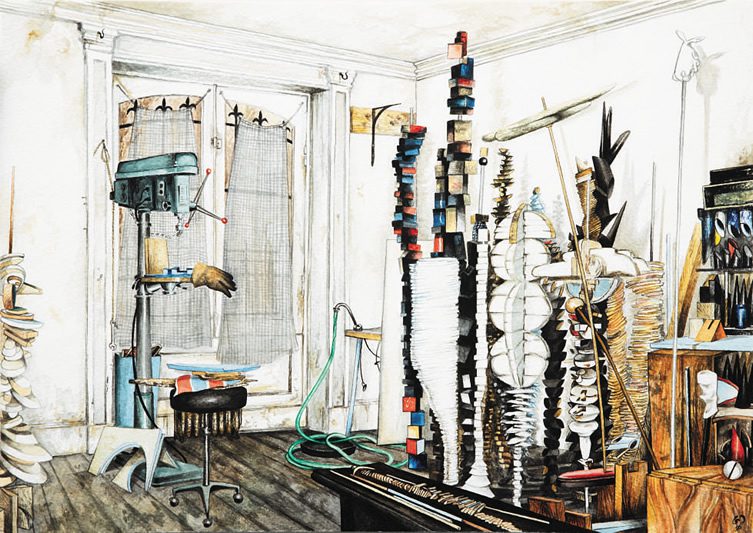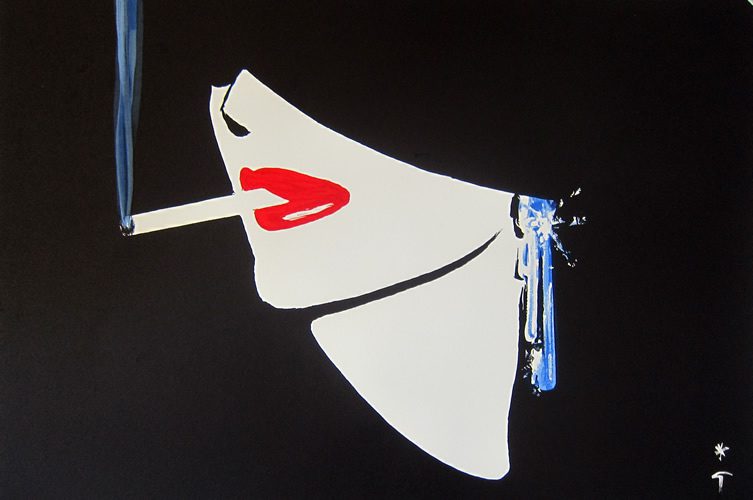 What are your thoughts on being part of this "democratisation of art" movement and making art collecting an easier more joyous process?
Its a great thing – since I have worked in very large galleries as well, I know how intimidating the process of buying art can be, even if you have the money. The more information and images and prices people can access online, the more they can educate themselves and figure out their taste. Being able to get to know the market is a huge advantage and can break down some of the barriers that have kept entry-level collectors out.
Have there been any interesting surprises with your customer base; are they who you thought they would be?
They are from all over, including the Emirates and Asia, but most people are based in London, since our network is largely here.
What artists do you collect, and can you give us any tips on who to look into now before others catch on?
Of course I would buy all of the artists on the site – two of our fantastic new additions are photographer CJ Everard and illustrator Fredrik Hofwander.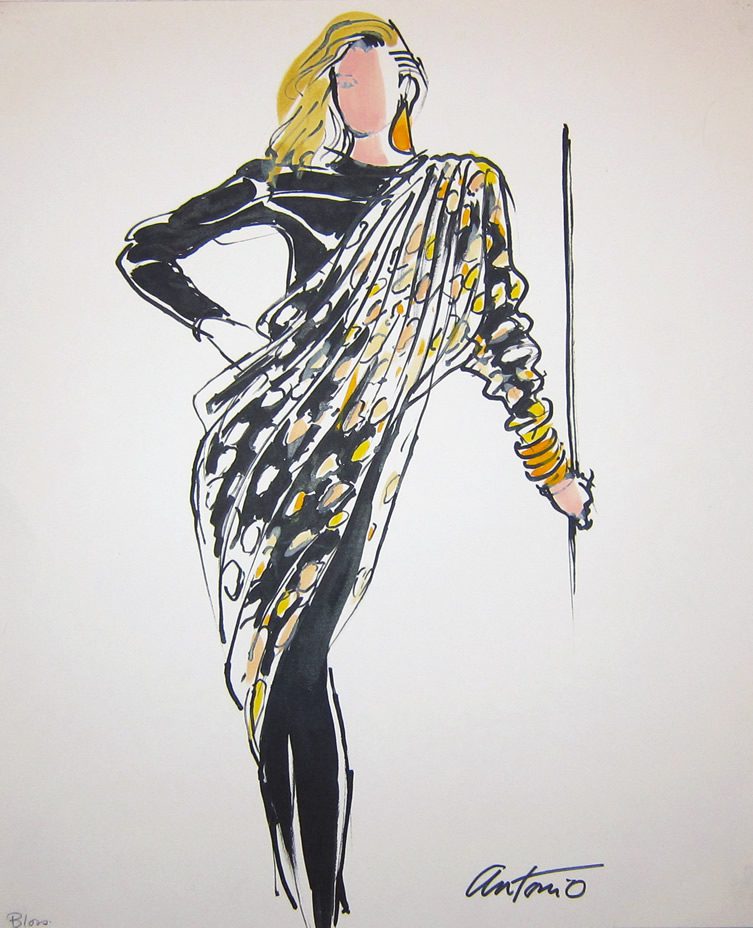 You are a fan and supporter of fashion illustration, which is so real and refreshing for these modern times. Can you name a few emerging fashion illustrators who turned to this traditional medium?
François Berthoud and Mats Gustafson are two of the more established contemporary illustrators I think are incredibly talented and Aurore de la Morinerie, Lotty Rose and Amelie Hegardt are some great examples of the younger crop.
In London where can we find you…
Eating – Rochelle Canteen for lunch
Shopping – Start in Shoreditch, Walther König and other art bookshops, antique markets
Dining – Mayfields in London Fields, Brawn on Columbia Road, Beagle in Hackney, Kateh in Maida Vale
Drinking – Happiness Forgets in Hoxton Square, Manero's Kingsland Road
Exploring – After spending most of my time in east London, I'm currently trying to get to know north London a bit better. I'd like to live in Hampstead one day – its beyond beautiful.
***