A tale of two Black Country towns, separated by the country's largest (and often most excruciating) motorway, the M6. We're on our way back north from Littlehampton, the latest leg of our Think Differently road trip – in partnership with Mazda – and The Midlands are our final port of call. The two towns in question are West Bromwich and Walsall, fairly unfashionable parts of central England that live in the shadow of Birmingham, but united by curious cultural interest; for, since the turn of the century, both Black Country towns have been beneficiaries of spangly new arts centres.
Our trusty Mazda6, which we're going to seriously miss as this road trip comes to a close, has sped us the 180 miles or so from the south coast, with the home of The Baggies our first Midlands destination. Conceived as a 'Box of Delights' Will Alsop's The Public is an architectural behemoth that's impossible to miss – divisive at the time of its opening in 2008 (after some troubled years in development), the hulking centre for exhibitions, events, community projects and artist residencies has recently celebrated its half millionth visit and its uncompromising design is now largely loved by the locals.
The centre's colossal exterior, punctuated by bulbous windows and shocking magenta certainly subscribes to our mantra of thinking differently, whilst its interiors are more 'thinking radically'. A brave icon of inspiring and regenerating a community through art and creativity, The Public is a venue that West Brom's residents should be proud of.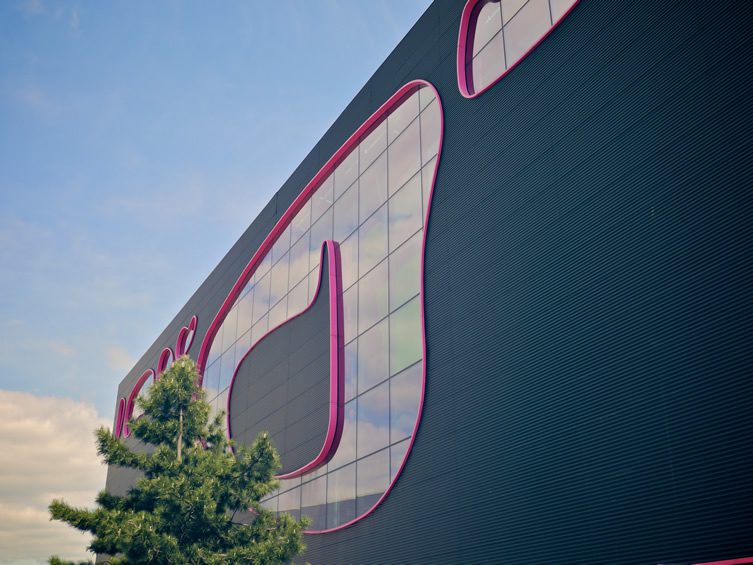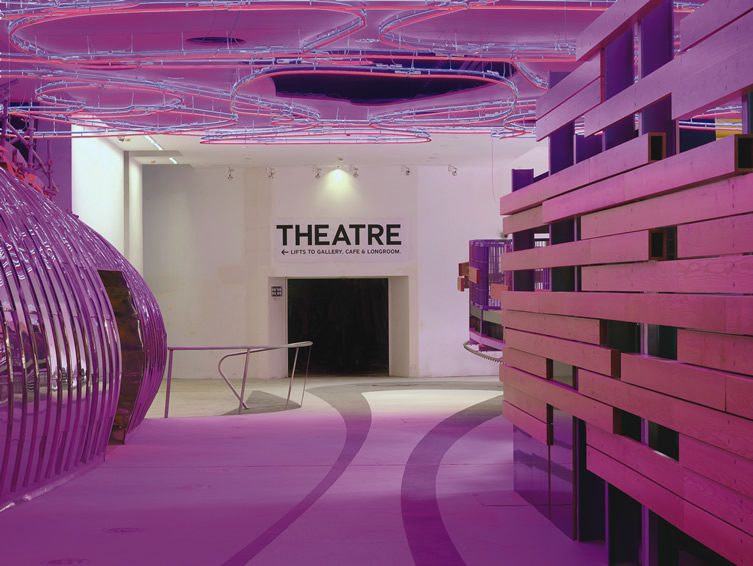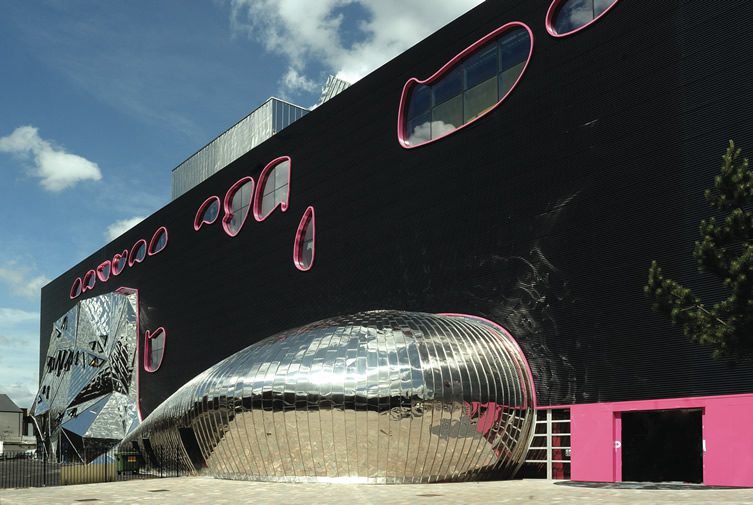 Talking of 'thinking radically', no drive through The Midlands should be complete without traversing the labyrinthine wonder of Britain's, if not the world's, most complex motorway interchange; the famous Spaghetti Junction. Officially known as Gravelly Hill Interchange, the serpentine network of Herculean concrete roads and flyovers (that recently celebrated its 40th birthday) has a hidden beauty for fans of urban sprawl and Brutalist architecture – the engineers that masterminded this internationally renowned intersection in the 1960s were certainly thinking differently – and no good road trip would be complete without brushing it to some degree.
And so, further north to Walsall, and our final, final destination on a trip that has opened our eyes to places of cultural interest well outside of the expected. The names Anish Kapoor, Damien Hirst, Tracey Emin and Gavin Turk may not be ones you'd expect to find in this large, industrial town, but names you will find they are; thanks to The New Art Gallery Walsall which, whilst not exactly new any longer (it opened in 2000), is a major draw for those of a cultural persuasion.
Designed by architects Peter St John and Adam Caruso, the gallery now dominates Walsall's town centre and is perhaps definitely the prettiest building around – we arrive just in time to catch current exhibition The Nature of the Beast, Mat Collishaw and Polly Morgan's emotive works definite highlights. The show's theme takes us back to Milan Design Week, where the We Heart X Mazda story began, global head of design Ikuo Maeda explaining the brand's KODO design language, inspired by the "powerful and smooth movements of animals like the cheetah".
It's a fitting end to our travels, a reminder of where thinking differently has taken us. It's time to hand back our Mazda6 and the CX-5 – thank you for joining us on the journey. It's been emotional…
***