Inspired by the washed up objects found on a beach, the modernist wonder of Thomas Heatherwick's East Beach Café in Littlehampton is as rare an architectural treat you may find in Britain. Heatherwick, famed for the majestic UK Pavilion at Shanghai's 2010 Expo, London 2012's Olympic cauldron and scores of other epic visions, was the recent subject of an exhibition at London's prestigious V&A and is widely regarded as one of the world's most exciting design talents. Which makes stumbling across one of his acclaimed works in a sleepy seaside town all the more tantalising.
We're in the small West Sussex town to continue our Think Differently road trip, in partnership with Mazda – seeking cultural gems where you'd least expect them is the name of the game, and the East Beach Café fits the bill perfectly. Not least as, since 2010, it sits alongside another curious design treat; Studio Weave's The Longest Bench. Hugging the promenade, the cutting-edge London-based architecture studio's visionary seating installation weaves in amongst bins and lamposts – its pinnacle a meandering series of twists and turns that resemble a particularly imaginative young boy's Scalextric track.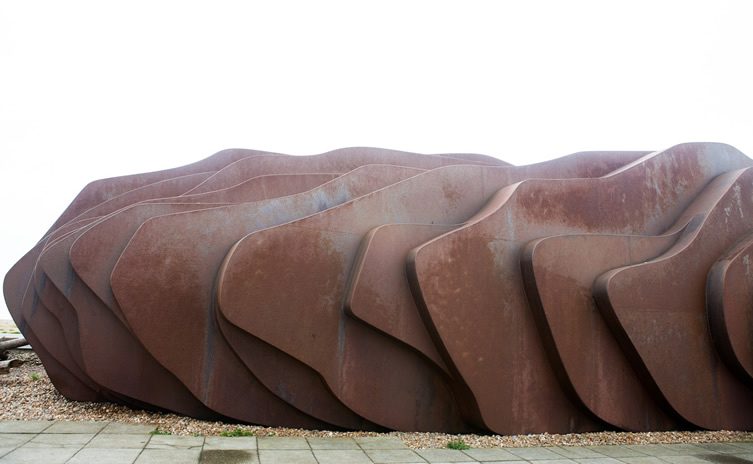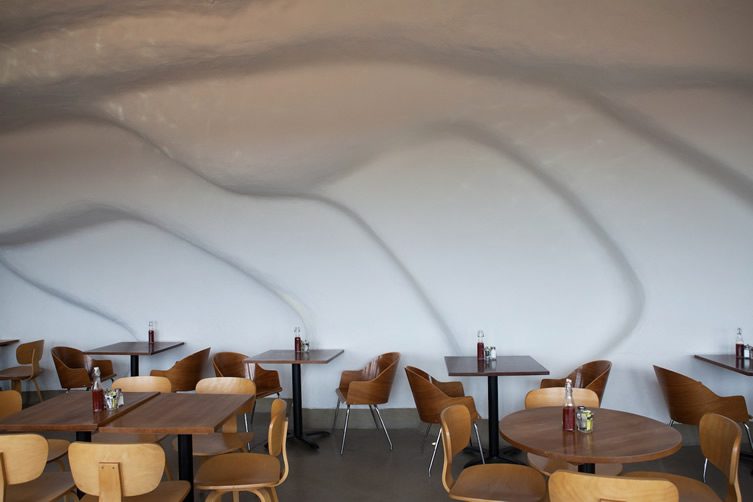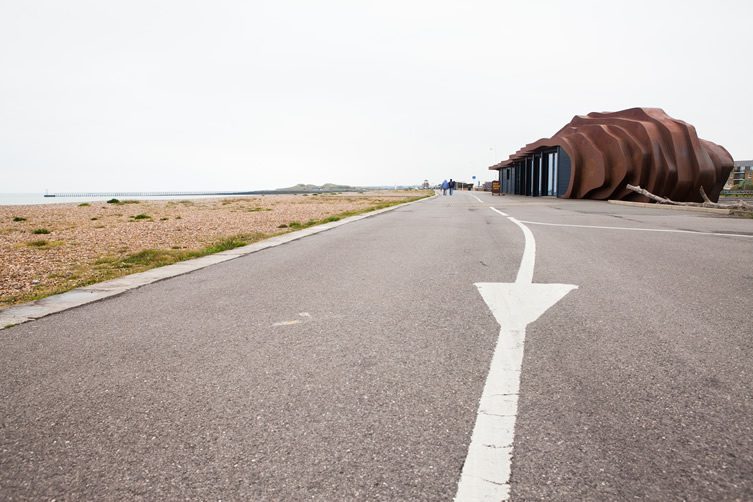 Bold, unrelenting and fancifully unique, this duo of iconic design represent a forward-thinking that many a rusty old resort would benefit from – budget flights have all but decimated the majority of Britain's once-famed seaside towns, but with architectural interventions like these a whole new punter could be encouraged to visit; the wanderluster, the style-seeker. Design makes a difference, and it's remarkable how these constructions inspire an area that otherwise carries the lacklustre manifestation of just about every other where else in the UK.
If The Longest Bench is the hors d'oeuvre, Heatherwick's beautiful brute is most certainly the meaty main course, packed with character and charm it's not overly enthusiastic to declare it one of the country's most interesting buildings, regardless of its size. It's certainly worth the journey, and what a journey. The South Coast is certainly a long way from the North West and We Heart HQ, but genuinely doesn't seem it in the Mazda6. Smooth, commanding and emphatically comfortable but gutsy too – there's, dare we say it, a definite overtone of German to the good-looking saloon. And whilst the ride may be easy on your weary bones, its ground-breaking SKYACTIV Technology ensures it's easy on the wallet, and the environment, too.
From North Wales to the North East, Yorkshire to the South Coast; our Think Differently road trip has opened our eyes to culture and design treasures off the beaten track – but it's not all over just yet; stay tuned for our final leg, coming soon…
***