In between teaching at Parsons The New School for Design, New York, and going about a seemingly idyllic lifestyle in Brooklyn, photographer/artist Sarah Palmer crafts some of the most beautifully poetic photography that we've seen here at We Heart Towers in some time. Drenched in melancholy and whimsy, and steeped in a graceful aesthetic that runs through retro and fanciful; Palmer's images are firmly from the 'every picture is worth a thousand words' school of thought. Moving from a more traditional practice to staged, storytelling artworks, this Brooklyn-based artist is cornering the market in intrigue and fascination – each image like a still from a film that you simply have to see.
Keen to find out more about the person behind the images that have us all in a tizz, we spoke to Sarah, getting the inside line on her life in the most populous of New York City's five boroughs, her evolving practice, some harsh but inspiring advice and just what makes the perfect photograph…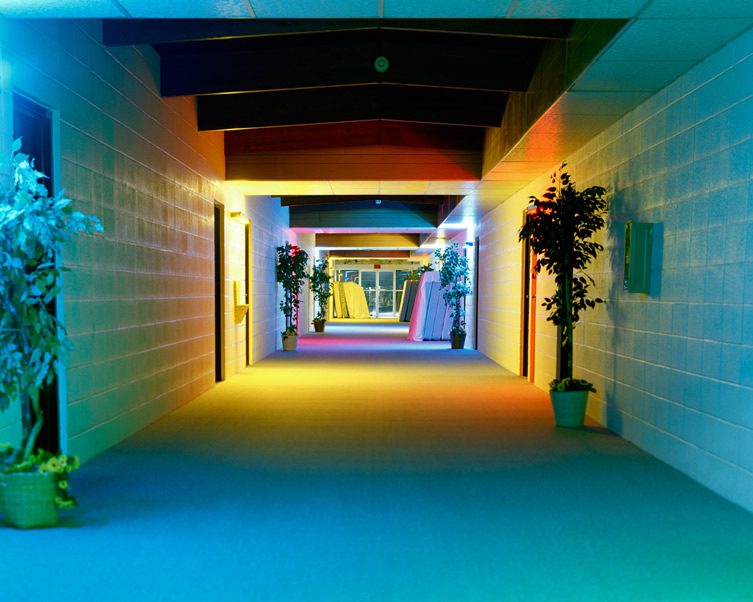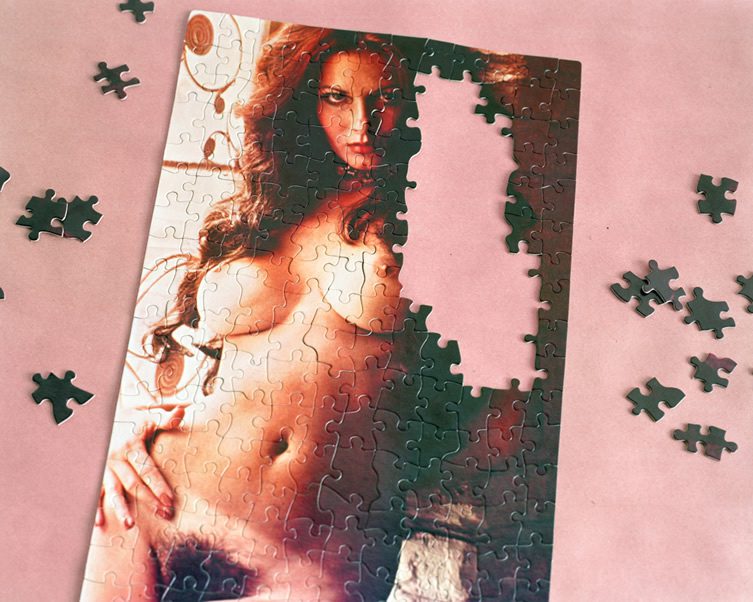 Sarah, can you tell us a little about yourself?
I have lived in New York for 14 years, and on the top floor of a brownstone in Brooklyn, overlooking a lovely park, for the past 9. I am very attached to my neighbourhood, Fort Greene. My partner (we are getting married this summer) is also an artist, Dillon DeWaters, and he and I have a son together, Nico, who is 11 months old.
I grew up in San Francisco, the only child of a poet and an architect, and my parents' house while I was growing up was full of interesting people – poets, painters, architects, dancers, philosophers, writers; and incredibly delicious food. All of these have had a huge influence on my life and my work. I studied English (focusing on modern poetry) as an undergraduate at Vassar College and poetry still comes into play very strongly in my work.


Do you think location effects creativity?
Certainly location is crucial to straight photographers – when I used to photograph mainly in the field, I couldn't make work too close to home at a certain point, it was too familiar. Now that I work quite a bit in the studio, where I am literally matters much less. However, where I am mentally, in terms of my focus, has a huge influence. The location of my psyche, perhaps.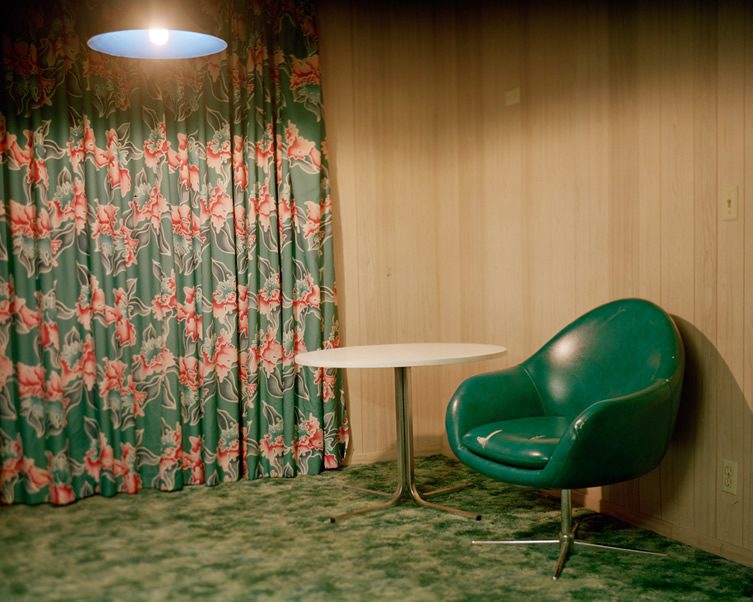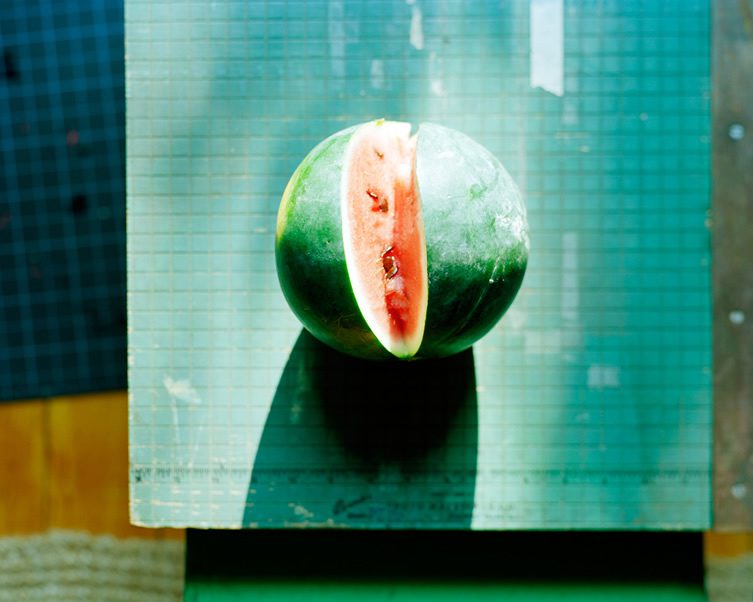 Your style seems to have moved from a more traditional photography to higher concept artworks, is this a conscious transition?
I don't think it was a conscious transition. I initially came to photography organically – always taking pictures, slowly over my mid-twenties getting more serious, taking classes and working as a teacher's assistant at the International Center of Photography. When I went to graduate school in 2006, I considered myself very much a photographer rather than an artist – I felt I didn't know enough to be an artist and my practice was so straight, as were those of so many of my classmates'.
However, my thesis work (a very formal series of landscape photographs, At Passages, shot all over the United States) began to move conceptually away from traditional photographic series, became psychological and philosophical. No matter what I did, poetry and the idea of text kept entering into my work, without literally doing so (there is no text in my work, except for a web-based series, Yes in a circle wherein I combine 35mm photographs with texts).
In 2009, at Photo España in Madrid, I had a really important (to me) meeting with a curator from MoMA. She said, "You're a really good photographer. Your pictures are really good. But who gives a shit? Where are you in the work? Nobody cares about good photography anymore". I realised I was in denial about much of what I was interested in and had been pushing that away. I was naïve and restrained, and unsure how to bring everything I needed to into my work. So I went into the studio and my practice transformed rather rapidly from an external to an internal one.

What makes a good photograph?
At this point in my career as both artist and teacher – when there are so many good photographs out there – I am most interested in the truly honest, the unusual, the surprising when I see work. Work that unsettles me is what I return to lately. There is so much contrived and cold work out there, I still want to feel.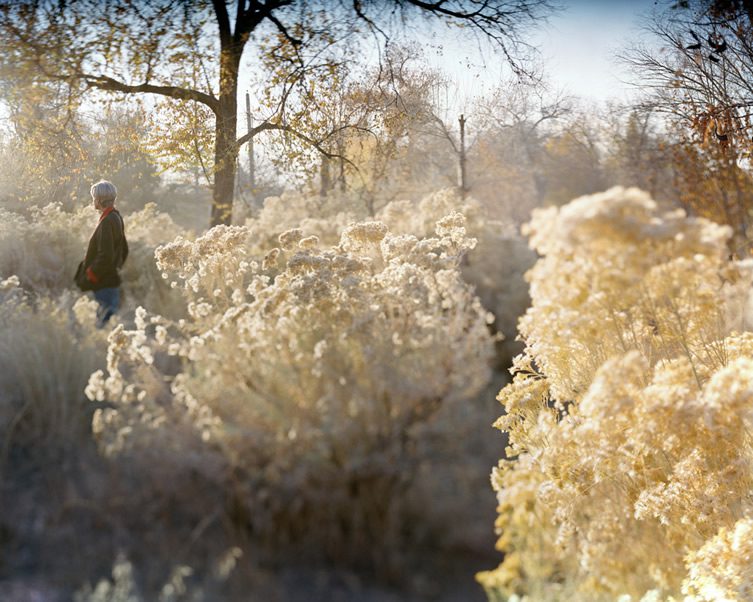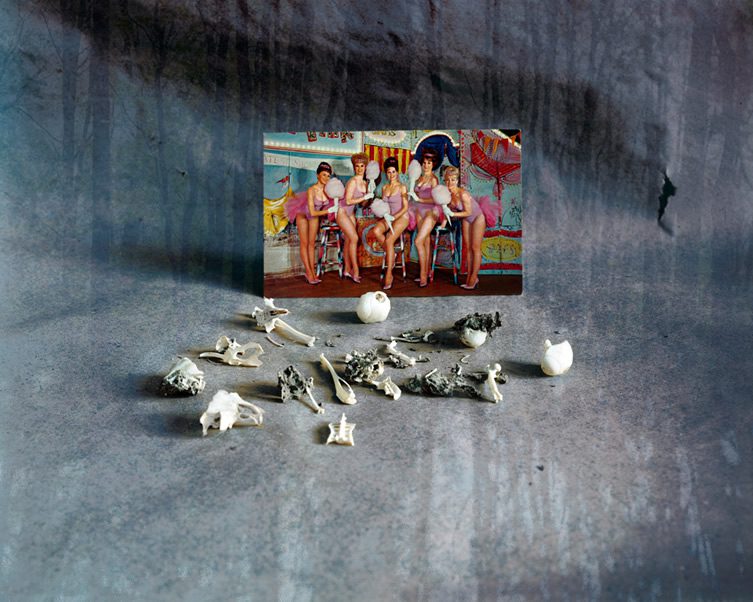 Are there common themes that unite your work? There's certainly an air of melancholy to a lot of your images…
There are objects and motifs that one can trace throughout my work. Melancholy and humor, perhaps. Really the threads that connect all my work are not visible, per se, but rather more personal than that, related to text and poetry. There are secrets in the work, private moments in the titling and sometimes details in the work. It is irrelevant to me whether the audience catches them (this is unlikely). My hope is that, once my work is in the world, outside my domain and control, it takes on a new life, has its own interactions with other work, with viewers' experiences.
What's the best piece of advice you've been given?
See above, 2009, Photo España: You're a really good photographer, but who gives a shit? You need to bring yourself into the work.
I see this as a delicate balance – how to make the work personal in some ways, influenced and affected by one's vision, without being narcissistic. I tell my students making conceptual artwork all the time: nobody cares about you – that is not inherently interesting. The work has to transcend the subject, whatever the subject is. It sounds harsh, I know, but there is so much work out there, one has to set oneself apart.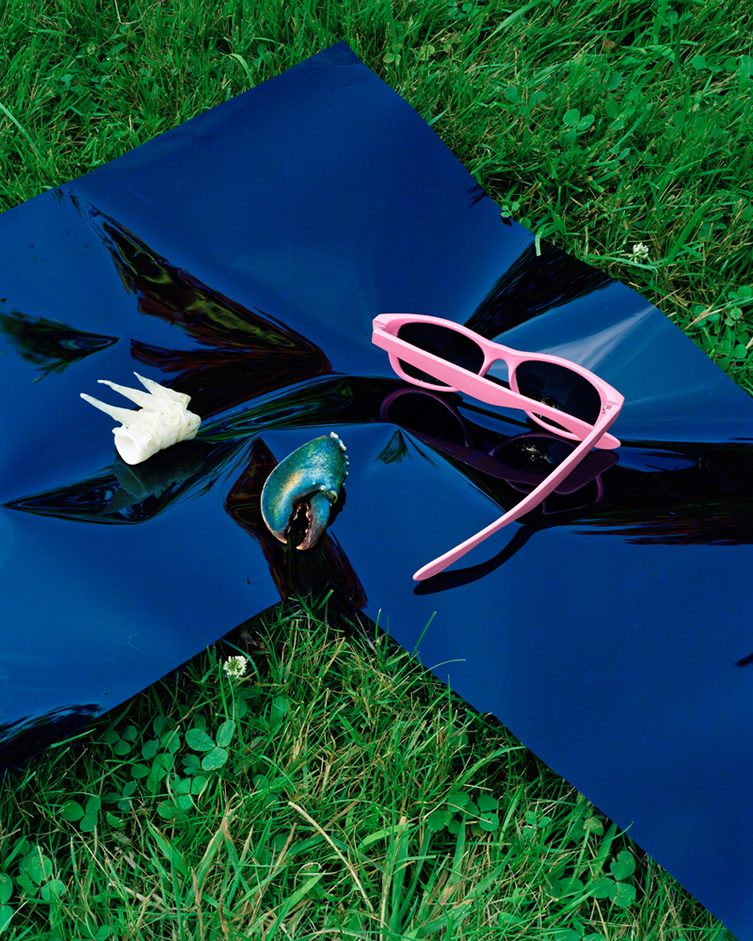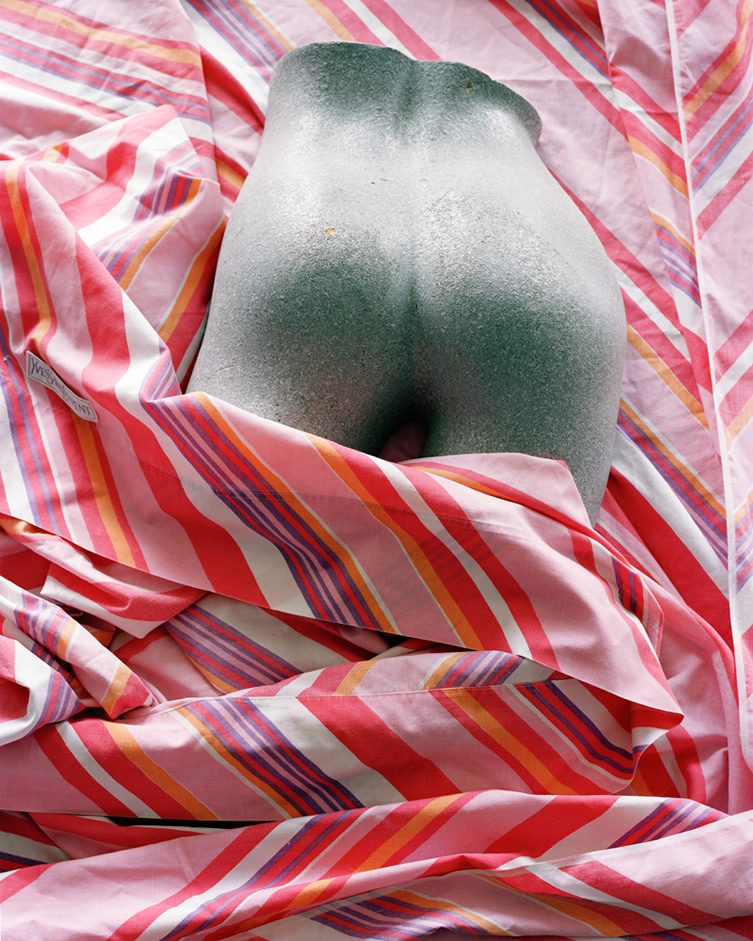 If we came to visit you in Brooklyn, where would you take us?
I think we would walk –starting in Fort Greene Park which is one of my favorite places. We could walk around the neighborhood, looking at the beautiful trees and architecture, perhaps stop in one of our little restaurants, bump into friends at the local farmers market. Perhaps we would walk over to my studio at The Invisible Dog in Boerum Hill, and into Carroll Gardens, back through Downtown Brooklyn and into Brooklyn Heights, then over to Dumbo, and over the Brooklyn Bridge.
One thing I love in Brooklyn is the different neighbourhoods, with intersections like seams running across them. The way the neighbourhoods have their own characters and personalities and feelings, and the overlaps. The old New York set right up against the new. Walking in New York is one of my very favorite things to do, and I love crossing the bridges into Manhattan as well, on bicycle or on foot.


Any new projects or exhibitions you'd care to share with us?
I am really focusing on making new work now – it is a constant struggle as a new parent and as full-time faculty at Parsons to find the time (actual and psychological) to go to the studio and work. So that's my priority this spring and summer, to take my work to a new place. Whatever that means.
I do have a few, we have just had our open studios at The Invisible Dog the same weekend as the Armory Show here in New York; 9th – 10th March, which is always a good time. Four of my works from my landscape series At Passages will be in an exhibition at the New Hampshire Institute of Art in April, and I will have a piece in a small exhibition Useful Pictures is putting together in Harlem in April as well.
***