The city of Cape Town went a little design crazy for a week in and around Design Indaba festival, the country's leading annual design-led extravaganza. Having been awarded the prestigious World Design Capital 2014 title, it's all go in terms of creativity. In association with South Africa Tourism and South African Airlines, We Heart were invited to see for ourselves how the city's creative community is developing a distinctive name for itself. I must admit a trip to South Africa filled me with excitement but slight anxiety – known for its natural beauty and resources, it's also known as a particularly violent place if caught out in the wrong place, at the wrong time. Of course, this was not enough to deter us from packing our shorts and camera and heading 9,000 miles south!
The Mother City, although not the capital, is a stunning continent's edge – sharing both the Atlantic and Indian Oceans. Its main landmark – Table Mountain – stands tall and flat overlooking the city. Both atop and from below, the views are spectacular; spanning miles against perfect blue skies and gentle waters. One of the main attractions of Cape Town is still the weather: moderate, sunny and most agreeable, naturally. However, natural beauty and activities aside, the city is thriving with studios, centres, galleries, boutiques and cafés that ooze intoxicating originality. The handmade and the crafted is king here, which gives Cape Town a fascinating edge over many design cultures.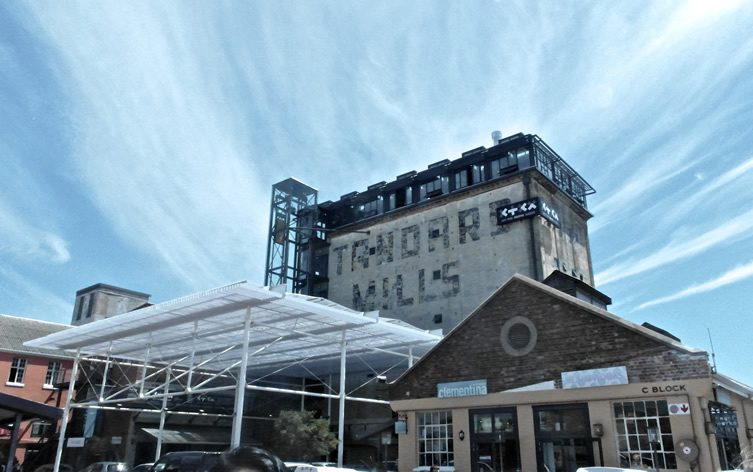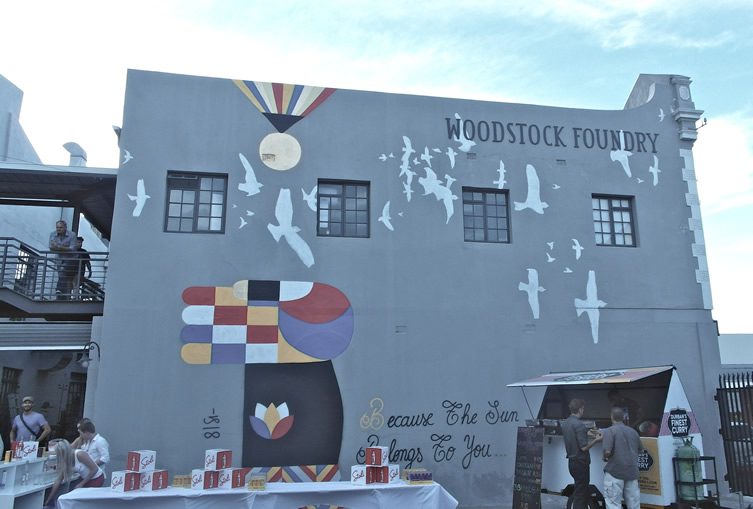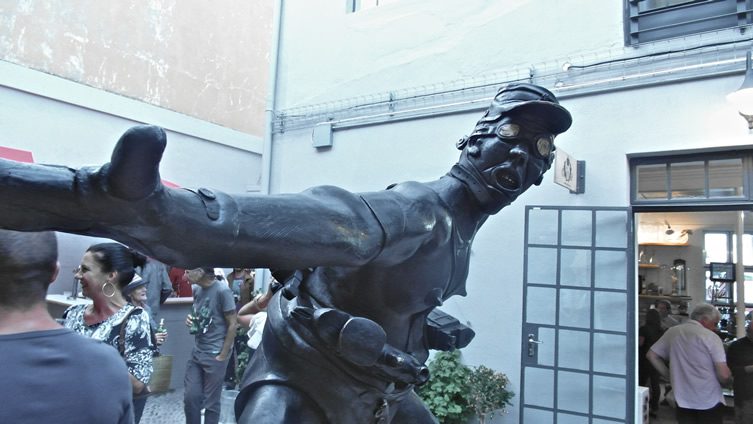 Having attended the Design Indaba Conference, we saw some of the world leading international authorities on graphic arts – Seymour Chwast, food – Alex Atala and architecture – David Adjaye, speaking about their careers and the future of their craft. In terms of top names in design, it seemed everyone was there! Having launched in 1995, Design Indaba remains 'committed to a better world through design', which not only helps the economy but also educates – which is a significant goal in terms of a better life for all South Africans.
The Design Indaba Expo was another integral part of the festival. The young design crowd exhibited anything from furniture to ceramics. Fashion designer Jessica Harwood at Take Care stood out for me with her simple cuts and stunning fabrics; while Pichulik's hand-made rope jewellery had a bold and daring graphical aesthetic.
Design Indaba is a fine event in terms of awareness through creativity, education and making connections. For me however, it was the Woodstock Design District that was a real eye opener when discovering new design in Cape Town. It's here that 'renewal, regeneration and growth' is at its most exciting. The location is a short drive east from the centre of town, and as you enter the area old Victorian town-houses and warehouses appear. Colourful and charming by day, you'll need a pre-booked taxi at night, as unfortunately there's still a level of crime in the area.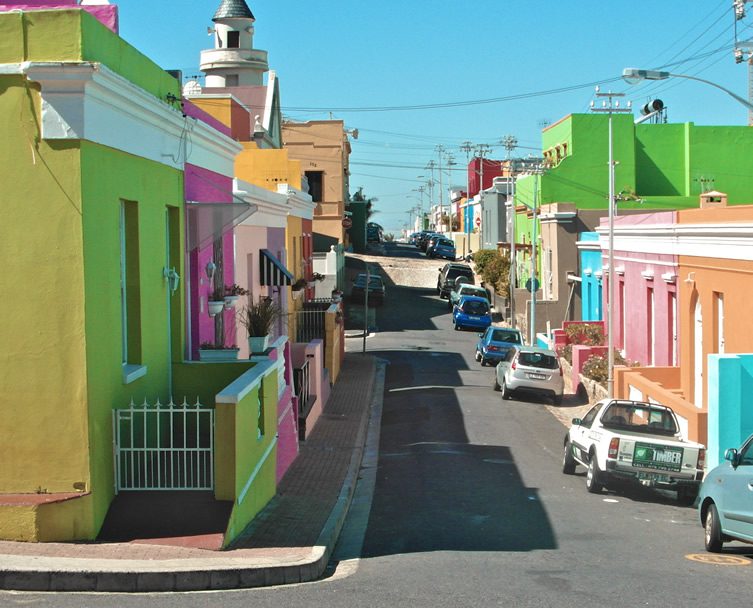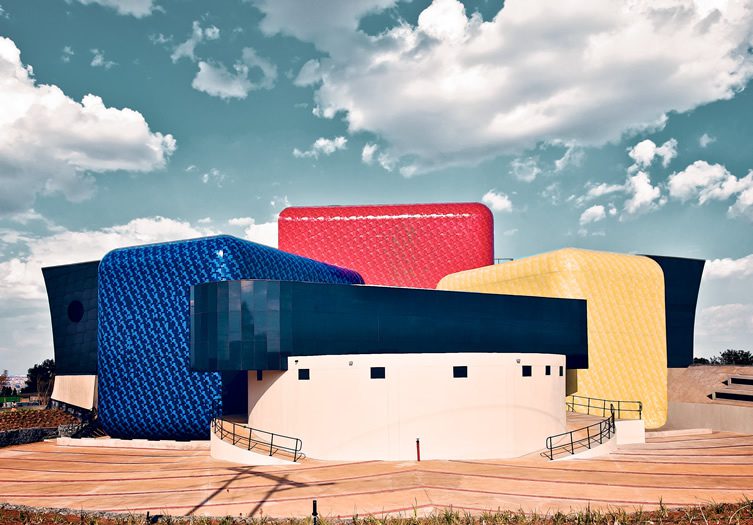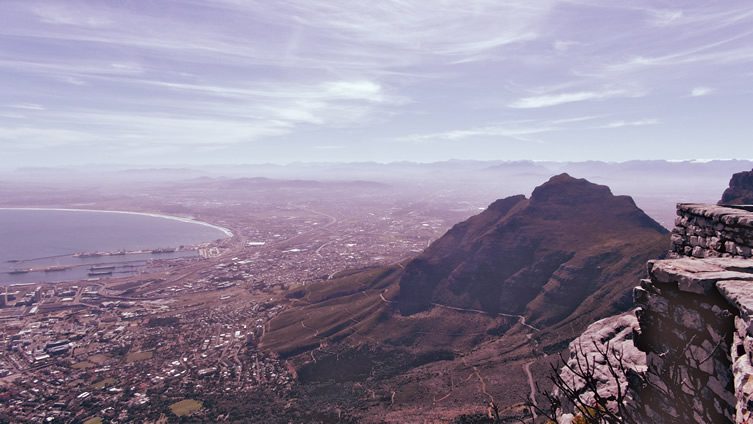 The Woodstock Exchange is a hub of ridiculously hip concept stores and cafés. It's as if the patrons have taken the best in world design and mixed it with local history and aesthetics. Superette Café and Field Office are both minimal and cool, selling Fair Trade coffee and amazing salads. Design café culture is big here, and surrounded by artisan shops it makes for a great afternoon out. The Woodstock Foundry is another space for makers and designers, the gated studios are vast and here you'll find many sculptors and product designers – the idea is for artists and designers to be a part of the regeneration of Woodstock, 'a place that brings the buyer closer to the maker'.
We attended the launch of the Heavy Metal exhibition, curated by Trevyn McGowan of the non-profit Southern Guild, who is a local authority on new talent. With over thirty artists, sculptors and makers exhibiting a wide variety of metal works, I was agog with the talent on show. With large-scale sculptures from Bronze Age, Dokter and Misses' fine drinks cabinet, Jop Kunneke's Sous Chef's knife block, to name just a fraction… I'd love to see this collection travel the globe. Unfortunately I doubt this would actually be possible due to the nature of the materials used in terms of weight. You'll just have to head to Cape Town to see for yourself!
When it comes to evenings in Cape Town there are plenty of quality restaurants and bars. Do your research first as you don't want to be wandering onto the wrong street tanked up on cocktails. We ate at the wonderful Bukhara and Savoy Cabbage where we sampled springbok! For drinks, we spent plenty of Rand at The Orphanage – where the cocktails were superb. Daddy Cool at The Grand Daddy hotel is another great cocktail bar, try to stay at their Airstream Rooftom Trailer Park if you can! For real South African lo-fi greatness, we drank local wine at the Tibuktu Café, which is essentially a plant-filled balcony that blares out all types of music; from 1920s jazz to soul.
Cape Town is a beautiful city, but not without its problems. Inequality is still prevalent, yet it's a city full of genuine heart. Rich and progressive in many ways, using design and creativity seems one the best ways to educate not only local people but tourists and observers alike.