If there's one thing we love, it's creatives throwing genres, styles, dogmas and trends together like a seasoned mixologist, and giving them a good ol'session in a cocktail mixer (think more Bryan Brown than Tom Cruise). Like a good cocktail, a creative throwing convention to the wind leaves us with a sharp, surprising and ultimately moreish aftertaste. Italian designer Alberto Biagetti is one such aesthetic mixologist, and his bold, poetic works linger welcomingly – this is no Sex on the Beach.
Biagetti's ingredients of choice are architecture, art and design; and his whimsical creations manifest the most interesting of each. From typically refined Italian chairs dipped in shocking neon colours, to distorted wardrobes, cabinets and chests that hide their contents in futuristic, computer-generated cocoons – the products and prototypes that emit from Atelier Biagetti show toying with the norm need not show disrespect for the blueprints pioneered by the masters of contemporary design.
We caught up with Alberto for a quick chat about creativity, iconic design, and future plans…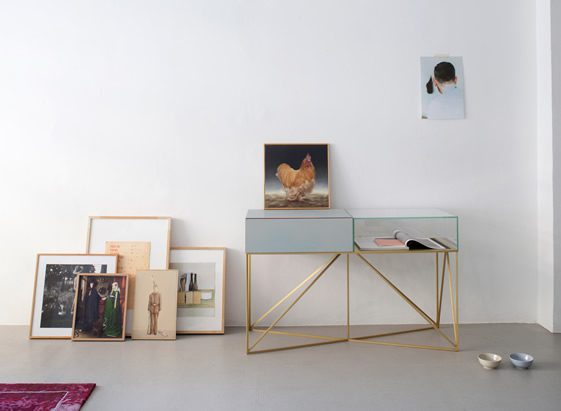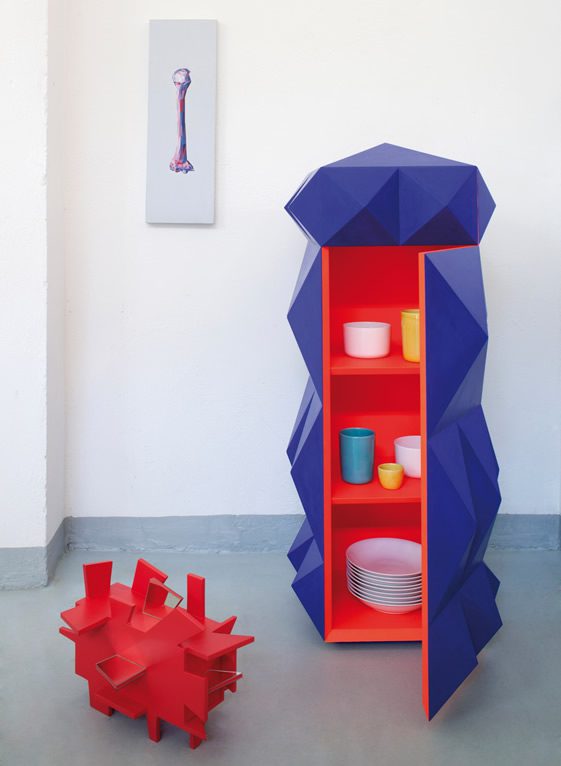 Hi Alberto, where are you from, and where do you live/work from now?
Born in Santarcangelo di Romagna a little place near the sea, I moved to Milan 25 years ago where I still live and work.
Can you tell us a little about Atelier Biagetti?
I opened Atelier Biagetti in 2003. The idea was and still is to define a particular way to work with design, architecture and art, investigating the free spaces between these disciplines like a genetic engineer. Atelier Biagetti is an aesthetic factory that deals with fashion, art, design and architecture, creating a bridge between established forms of expression and new digital ones.
Atelier Biagetti's work is the result of multiple inventions that end up being furniture objects, interiors, paintings, virtual dresses and installations for galleries and private collections.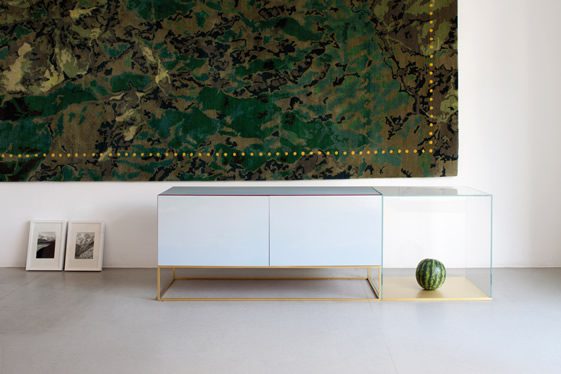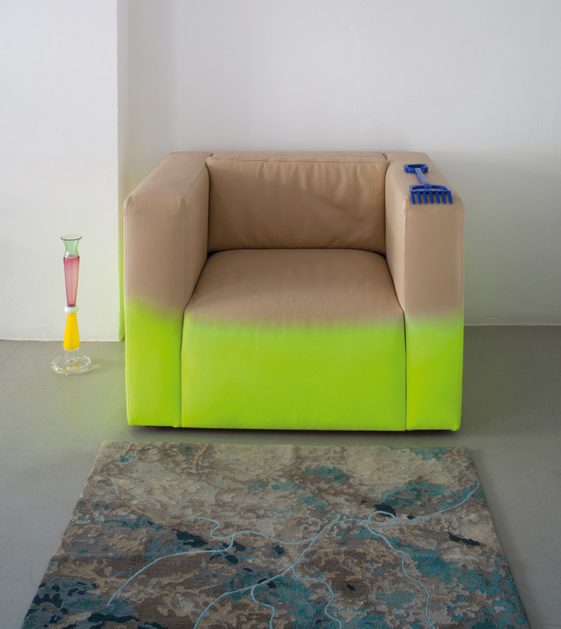 You have worked with a wide range of brands, galleries and producers. If you had the opportunity to collaborate with one creative (from any field) who would that be; and why? 
Unfortunately all of them are dead, including Oscar Niemayer…
I would like to work with Robert Carsen for his ability to create magical scenarios and incredible machines that tranform the spectator in actor and vice versa.
Are you influenced by any local traditions?
I really don't know, maybe by the Milanese tradition of radical design.
If you could send one iconic design to another planet to show off our exploits in creativity, what would it be?
The Proust Chair by Alessandro Mendini.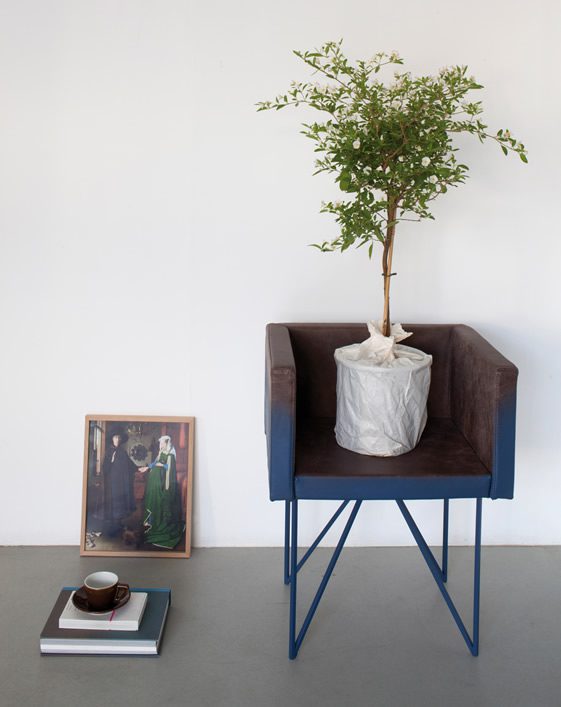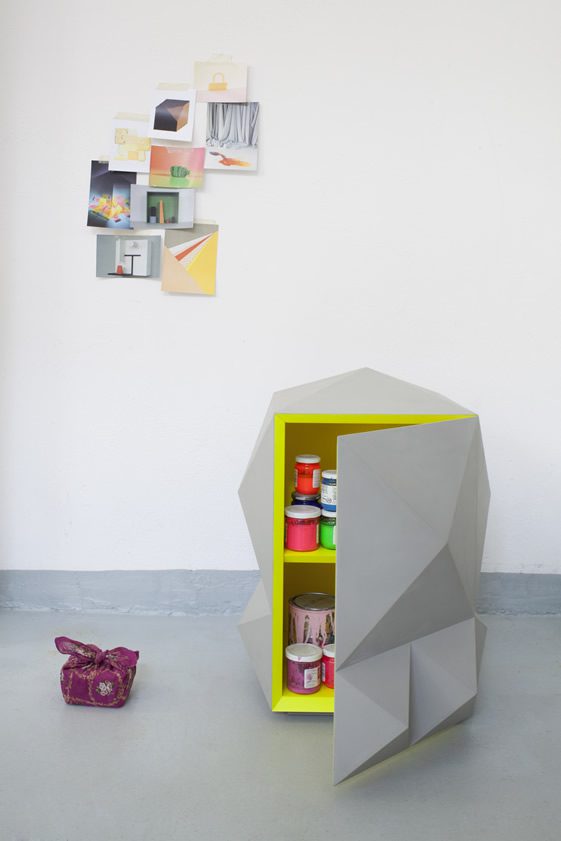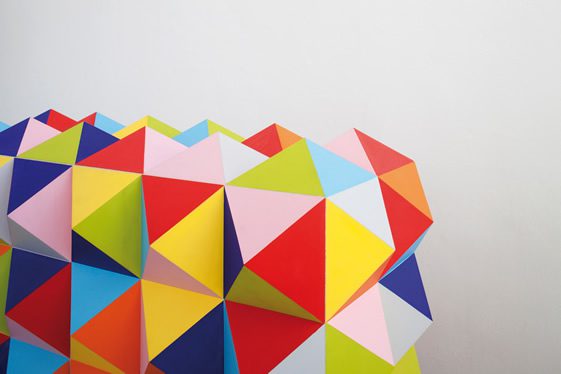 What type of art and design could we expect to see in your home?
My home is designed as a "forest", each painting and object has a relation with each other. Me and my wife Laura work each day on our house as a diary of our life, the paintings and objects are sort of "actors" of our every day theatre.
Have you any hidden talents?
I really hope so.
Any forthcoming projects or exhibitions you'd care to share with us?
We are preparing an important exhibition in Paris where we will present some pieces of our former collections and a brand new collection. We are also working on some new little furniture pieces "sculpted" by the computer. Each one is unique.