What seems like many moons ago (two years), a little birdie (a friend) told me about a new online venture she was launching. She humbly told me she was starting a "blog" and oh and what a "blog" it would become. Little did I know that on that day she was telling me about an idea that would go on to shake up fashion photography and change how we view street style; enter The Coveteur.
Stephanie Mark, Erin Kleinberg and Jake Rosenberg are the trio from Canada behind the award winning online fashion platform The Coveteur, a keyless entry into the world of influencers, tastemakers and celebrity. We, the voyeurs, get to salivate over the über-closets and homes of the above, and unabashedly covet their gorgeous goods.
Erin and Stephanie style and show off the beautiful and unique pieces each closet has to offer, whilst photographer Jake captures the moments. Together they create gorgeous imagery that is also highly coveted in its own right. The site boasts a long list of subjects from Khloe Kardashian to Liberty Ross, with many a fashion folk in between. You could easily spend hours pouring over them all, soaking up the details and inspiration from the sartorially gifted style files captured for your viewing pleasure.
Everyone needs to take a little time, smell the roses and admire the beauty around us. The Coveteur brings beauty to your fingertips (beauty you didn't even know existed) in the form of uniquely shot fashion photography. When asked which images top their personal favourite list the trio sent us these to have a nose through, plus a bit of commentary to explain why.
Enjoy the roses!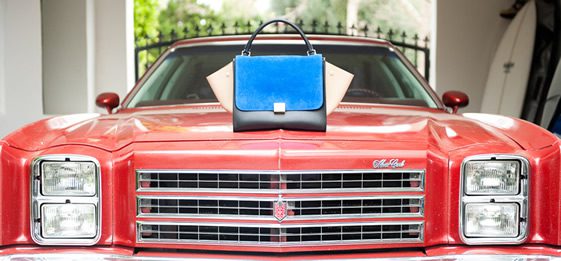 "This shot is not only really striking in terms of color, but the symmetry was just so spot on for us. We love how it captured something so feminine, yet so masculine at the same time. In fact, we loved it so much we blew it up for our office!"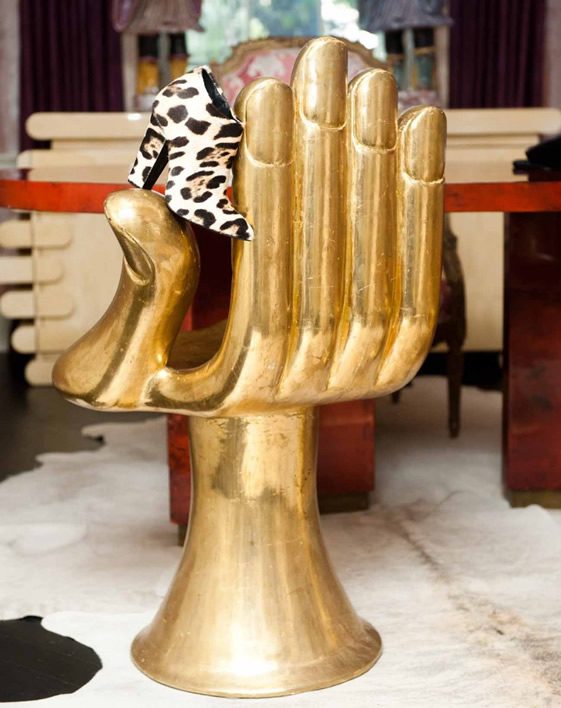 "Kelly's take on interior design really opened our eyes to a new way of decorating. There wasn't one crevasse or corner untouched in her home and she knows how to make all the wrong things seems so right. Plus, we love the surrealist touch! If you're reading this, Kelly – we could really use a "hand" with our office decor…. just putting it out there!"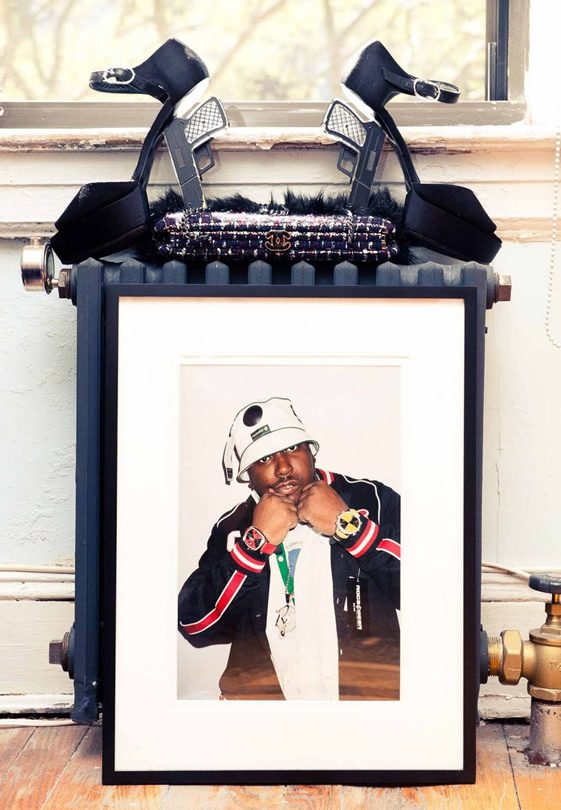 "This is really special because it marked one of our first collabs with the holy grail of luxury, CHANEL. This photo really captures our style in a nutshell: a little hard but also a little soft and with a little touch of elegance and quirky, unexpectedness."
"There's been so many photos that have defined our journey thus far: photographing Karl Lagerfeld backstage at CHANEL's Paris-Bombay show, shooting Coco Chanel's apartment in Paris, shooting Khloe Kardashian's Louboutin-filled closet, documenting Chloe's creative director prep for the MET Ball in New York, peeping the Bulgari Oscar Awards jewellery archives, going backstage at the Victoria's Secret Fashion Show – it is truly endless! We still have to pinch ourselves daily."  – Team TC