There's little more quintessentially British than the rag and bone man; a street scavenger, collecting and selling on whatever odds and sods he could find. However, less Steptoe and Son, and more upcycling innovator, Paul Firbank – aka The Rag and Bone Man – brings an East End tradition right up to date. Launched at last year's Tent London, the East London maker has seen his meticulous transformation of junk garner worthy attention and accolades – his tractor seat bar stools even having made it as far as Jason Atherton's stylish Singapore tapas bar, Esquina.
As our Create GB project sadly comes to its end, we spoke to Paul about inspirations, traditions, and his infatuating with art deco and the machine age…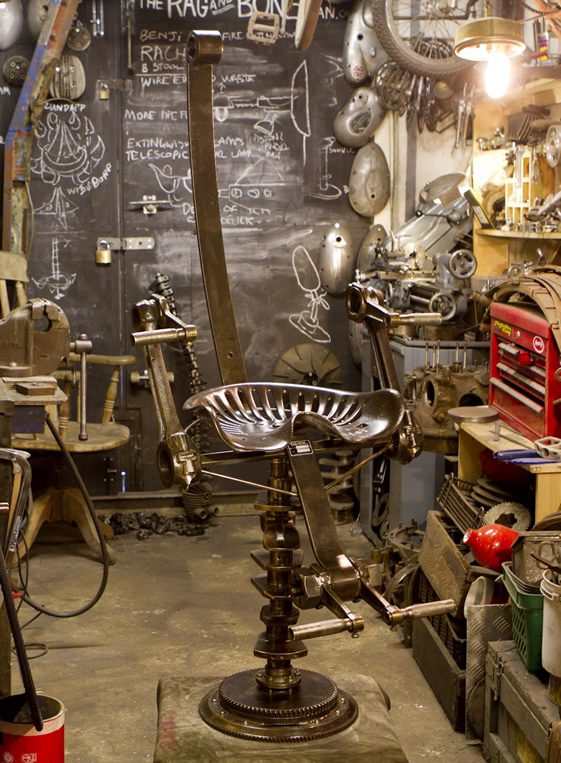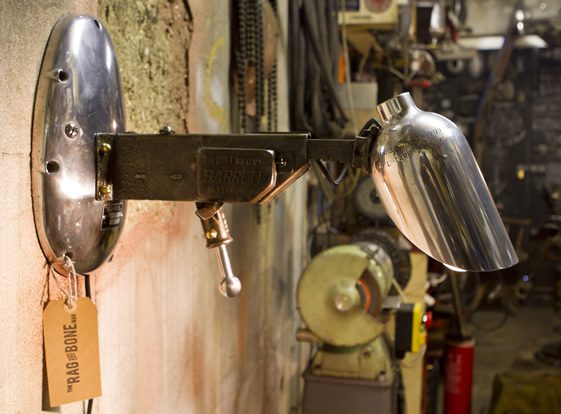 Where's your hometown, and where are you based now?
I was originally born in Mile End and returned back to East London six years ago. I am now based in Stoke Newington, Hackney.
Do you think location affects creativity?
I definitely find my local area inspiring. In terms of my own experience, I love being surrounded by a concentration of creative people, which is what the East end of London offers as a melting pot for ideas and collaborations.
There is a long history of rag and bone men here in London, which I find inspiring. My local area also provides me with a lot of the scrap metal and components that I use to make my lamps and furniture; which I find on the streets, scrap yards, thrift markets and many railway arch grease shops.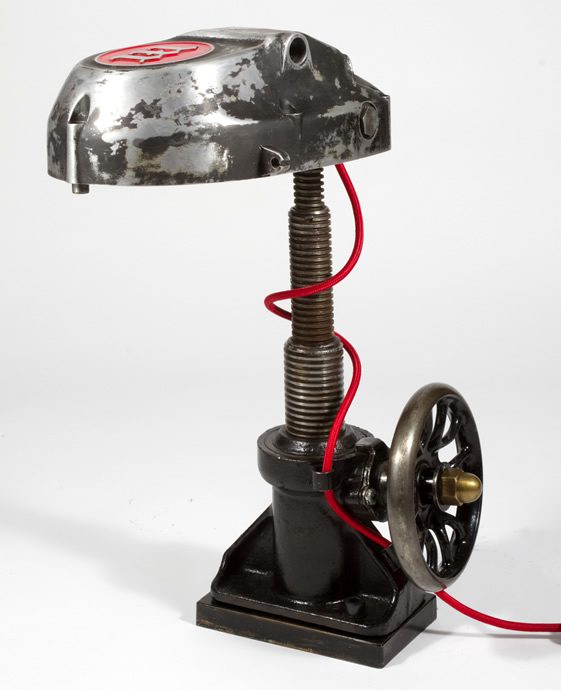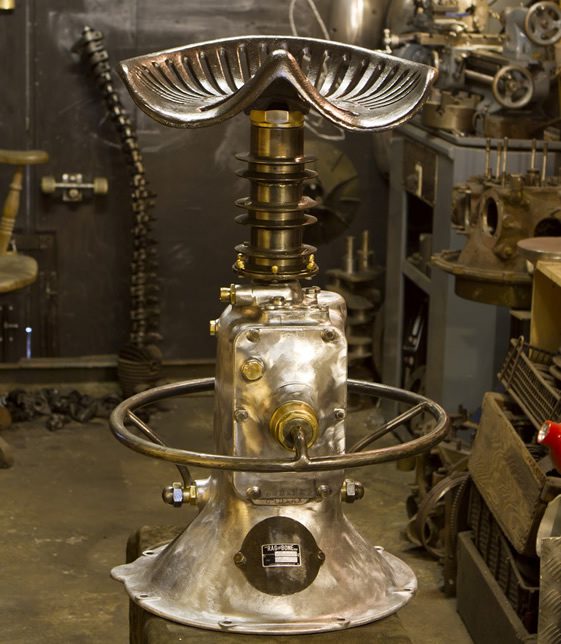 The Swinging '60s, punk, Hacienda-era Manchester… is there one period of intense British creativity that you'd like to have been a part of, and why?
The '20s, '30s, '40s, the end of the machine age, art deco and the streamline designs of vehicles that were influenced by aircraft design. I love the simplicity and symmetry of these designs, especially the vehicles and I find that parts from these can be used to bring some movement to static objects such as chairs and lighting.
I suppose that deco and streamlining was happening all over the world at this time, but you only have to look at the Spitfire, the sexiest plane ever to have been made, as well as vintage British sports cars such as Jags, Morgans and the gorgeous AC Cobra; with its handmade aluminium body all shaped using English wheeling machines. I guess that these examples are from various periods in history, but they all make me proud to be a British designer and maker. I also like to work with vintage British equipment, like my Myford Super 7 lathe because it was designed to last, is very well built and with some regular servicing will go on to out last many newly made machinery.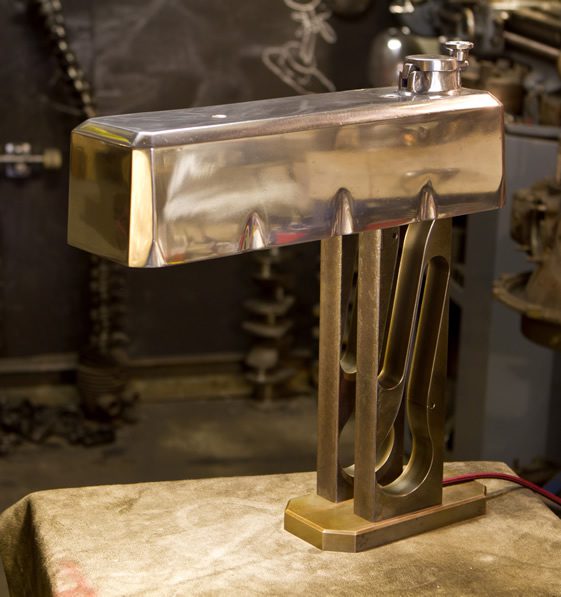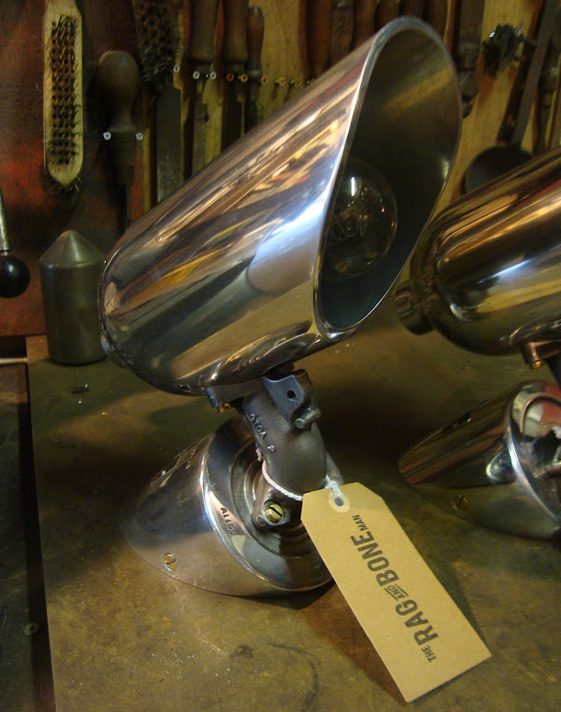 Are there any quintessential British traditions that inform your work?
I suppose the great British tradition of men in their sheds banging away on some crazy invention, a love of tweed, cycling and British vintage motorbikes such as BSAs, Triumphs and Nortons which are always an inspiration. The engines in these bikes were made to be looked at, and are beautiful in themselves, they are a great starting place for inspiration from their shapes.
Where in Britain do you feel most inspired?
Inspiration can come from unexpected places, of course the design shops and exhibitions may motivate an idea. Nature is and will always be a reassuring source of ideas. Riding on my British Brooks saddle on one of my many bikes anywhere in Britain is always an inspiring experience, exploring on a bike is where ideas for new places to get scrap or actually finding scrap itself is done, but then the parts that I find ultimately trigger and influence a new project.